Jewish World Review August 19, 2005 / 14 Av, 5765
At Clifftop, Their Music Is Conservative but Their Politics Sure isn't
By Dave Shiflett
http://www.JewishWorldReview.com | Clifftop, W.Va — A visitor finds great diversity at this Mecca of "old-time" music festivals: platoons of fiddlers, guitarists, banjo players and mandolinists; vendors of instruments, compact discs, massages, tacos, pottery and tie-dyed clothing; aging boomers swaddled in tie-dyes with beards a yard long and hair to match; and even, encountered during an early morning walk, a dead man lying beside the road, perhaps none too grateful to be there.

What one could not find at this early August event, formally known as the Appalachian String Band Music Competition but usually simply called Clifftop, was any outward sign that America has two major political parties. The proverbial fiddler from Mars would easily conclude that John Kerry won the last election by acclamation and that some evil creature named Bush should be under lock and key for election-tampering.

All of which is fairly interesting, considering that old time, one of the nation's oldest forms of folk music, germinated in the deepest, darkest hollows of red-state America.

"You definitely won't see a Bush sticker here," said Charlie Stagmer, an engineer with CSX Railroad who has been playing old-time fiddle for about 30 years. "We're the caring people, the compassionate people." Mr. Stagmer, whose flowing white hair and beard suggest Moses after the famed encounter with the burning bush, was clearly pleased not to be rubbing shoulders with professing Republicans.

"There's an old saying about old-time musicians," agreed Donald Zepp, owner of Zepp Country Music in Wendell, N.C., and a Clifftop vendor. "They live around universities, drive Volvos and vote Democratic," which is in marked contrast to players of bluegrass, a musical cousin, who "live in rural areas and small towns, drive pickups, grow tobacco and vote GOP."

Clifftop is the undisputed premier festival of old-time music, attracting people from 40 of the 50 states and several foreign countries. Mr. Zepp muses that if a bomb went off at the hosting Camp Washington-Carver, which is run by West Virginia's department of culture and history, "you'd probably kill 80% of the old-time players in the world." This year Clifftop attracted about 4,000 people, says Randy McClain, site manager at the camp.

Karl Rove was not among them.

What exactly is old time, and why its distinct political coloration? Gail Gillespie, who edits the Old Time Herald magazine (circulation: 2,000), calls it "homegrown music and dance" that is not about star instrumentalists trying to "outperform" fellow players. It has "not been claimed by the mass culture" and practitioners enjoy its communal, "connecting" nature, she added. In "Camp U-Tarpia," where 25 Canadians spent most of a week, one player said Vietnam draft dodgers were instrumental in bringing the music north.

Ms. Gillespie agreed that left-wing politics are prevalent, though she knows of a few old-time players who vote Republican. Indeed, Clifftop came into its own about 17 years ago, after the longstanding old-time festival in Galax, Va., began picking on long-hairs. "There were animal stalls the hippies usually stayed in," and when organizers razed them, she said, that sent a message. "We wanted a festival that was comfortable and welcoming. We are the anti-Galax."

"Old time is the counterculture version of Appalachian mountain music," agreed Jim Skelding, who served as country star Martina McBride's fiddler for four years and now plays with several Virginia-based bluegrass bands. He doesn't mean that as a compliment.

Mr. Skelding is the mirror opposite of Mr. Stagmer: close-cropped, deeply Republican, and bored stiff by old-time music, whose practitioners may be politically progressive, he said, though "they are more conservative in their musical approach than any other musicians, playing only old period tunes where the fiddle plays very structured repetitive solos that offer no creative space to the supporting instruments." Mr. Skelding, who would no more join an old-time jam than the Howard Dean Fan Club, also dismissed the sartorial disposition of old timers, calling their omnipresent sandals "Jerusalem cruisers."

All of which is music to the ears of the old timers. "We're pre-bluegrass," boasts Mr. Stagmer, and many songs popular with jammers definitely reflect a pre-modern sensibility, including "Squirrel Heads and Gravy" and "Nail the Catfish to the Tree."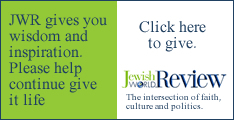 Old timers also claim the high ground in the family-friendly competition. Mr. Stagmer asserts that there is much less smoking at old-time festivals, while Ms. Gillespie says that "Galax got to the point where you couldn't let your kids go to the Porta-potties by themselves," citing alcohol-fueled fights as a chief concern. Other ambiance differences: no Confederate flags at Clifftop, save on the hats of a couple of trash haulers. Nor is there a noticeable police presence, while officers at Galax patrol through the night.

"Clifftop has probably the most self-policed crowd I've seen at a music festival," said Mr. McClain. Indeed, Mr. Zepp left his entire banjo inventory out overnight, protected only by a thin tarp. Couldn't someone easily drive off with all your stock? "I guess I have more faith in the human race," he said, adding that word would get back to him if stolen instruments started popping up at jam sessions. "They are easily traced."

No festival is without drawbacks — rain, heat, marauding insects, and the occasional corpse along a roadside. Death is a downer, to be sure, though "if you've got to go," noted camper Joseph "Joebass" DeJarnette, who plays bass for the Brooklyn-based "oldternative" band the Wiyos, "this is a pretty good place to do it."

Life goes on, sometimes in circles. Several hours after the body was hauled away, 40 or so festivarians gathered around an instructor to learn a "flatfoot" dance step that included dragging one foot across the plywood floor. As a small band played "Round Town Girls," the students clumped clumsily at first, yet after a minute found their groove. When they dragged their feet in unison they created a sound reminiscent of a giant animal taking a deep breath.

It was a magic moment — flatfooting past the graveyard, as it were, taking the mind far away from fallen boomers and the ineffable sadness of life.
Every weekday JewishWorldReview.com publishes what many in in the media and Washington consider "must-reading". Sign up for the daily JWR update. It's free. Just click here.
BUY THE BOOK



Click HERE to purchase it at a discount. (Sales help fund JWR.).
JWR contributor Dave Shiflett writes from central Va and is the author of "Exodus: Why Americans Are Fleeing Liberal Churches for Conservative Christianity." Comment by clicking here.
© 2005, Dave Shiflett