Jewish World Review June 8, 2006 / 12 Sivan, 5766
Kissinger and the jihadists
By Bob Tyrrell


http://www.JewishWorldReview.com | "They'll have to carry me out of here," former Secretary of State Henry Kissinger once said to me. He was referring to the vast enjoyment he has taken in his work since leaving Washington. That work has entailed international consulting and writing some very good books: His memoirs, and a splendid book on diplomacy, pithily titled Diplomacy. He has also continued to engage in diplomacy and my guess is that this is what he was doing when he appeared in the news this week.

The New York Times published a picture of Kissinger seated across from Russian President Vladimir V. Putin at a dinner table in Mr. Putin's "country residence." Do you remember when a Russian president's country residence was called a "dacha"? Is there some arcane significance to the Times' substitution of the commonplace term country house for the slightly sinister dacha? And while pursuing such quiddities, what does Mr. Putin's middle initial stand for? Could it possibly stand for Vladimir? Is it possible that Mr. Putin's full name is Vladimir Vladimir Putin? But I digress. Mr. Putin has been engaged in a "charm campaign," attempting to combat the criticism he has received of late for his "autocratic" behavior.

Pursuant to this he had his visit with Mr. Kissinger, who believes in steady diplomatic engagement with such erstwhile hostile powers as Russia and China. Russia recently has sold arms to such unsavory regimes as those governing Syria and Venezuela. The Kremlin has gathered oil and gas production under government control. And it has appeared to suppress domestic freedoms, most notably freedom of the press. Hence those who recall Russia's long history under czars and communist tyrants and suspect Putin of being a creature of Russian history are suspicious that Russia is reverting to some sort of tyranny that could present problems for democratic countries nearby.

Kissinger, as he has demonstrated all his professional life, believes in addressing such concerns with diplomacy. Vice President Dick Cheney recently accused President Putin of reverting to the old days of the prowling Russian Bear. When Mr. Kissinger was asked about Mr. Cheney's remonstrance, a remonstrance that angered President Putin, our former secretary of state affirmed his "confidence in the Russian evolution." What a splendid choice of words. For decades the West contended with the Russian Revolution, which in 1917 established the Marxist-Leninist state that terrorized the world for decades and murdered tens of millions of its own countrymen, to say nothing of the repression when Moscow extended its Iron Curtain into Europe.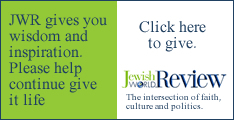 In speaking of Russian "evolution," Kissinger reveals that he has become in his venerable old age, an optimist. The criticism of him when he was national security adviser for President Richard Nixon and subsequently secretary of state was that he was a pessimist. In those days the Marxist-Leninist threat to democratic government was formidable. It was said that Kissinger and people like him were in despair of rolling back Russian communism, and hoped only to buy time. Well, maybe he was right — at least at that point in history. The communist regime was unworkable. Its economic system was improvident. The will for freedom stirred even behind the Iron Curtain. Communist tyranny, once thought by many intellectuals (even George Orwell) to be the wave of the future, went out with the tide.

Washington's policy of containing Russian communism through a combination of steady military pressure and diplomacy worked. Now we can speak of the Russian evolution.

In facing the new challenges to our national security today, however, containment is going to be trickier. Those who have attacked us represent no nation that has a capital or even diplomats with whom to deal. They are Islamofascist and they employ terror to achieve their impossible ends, a worldwide fundamentalist Islamic regime. Thus today we practice not containment but preemption. That is to say, according to the Bush Doctrine we will send our military against any group that practices terror and any government that harbors terrorists. The terrorists have placed themselves beyond Mr. Kissinger's favored instrument, diplomacy. With them there is nothing to negotiate. In fact there is no one to negotiate with.
Every weekday JewishWorldReview.com publishes what many in in the media and Washington consider "must-reading". Sign up for the daily JWR update. It's free. Just click here.
JWR contributor Bob Tyrrell is editor in chief of The American Spectator. Comment by clicking here.
© 2006, Creators Syndicate