Jewish World Review May 18, 2006 / 20 Iyar, 5766
The brightest young writer in America
By Bob Tyrrell


http://www.JewishWorldReview.com | The brightest young literary talent in America today skipped into our nation's capital last week to deliver the National Endowment for the Humanities' 35th-annual Jefferson Lecture. His name is Tom Wolfe. And though he is young he has already written several very good books, most recently the best-seller "I Am Charlotte Simmons." It chronicles the revelries of campus life as witnessed by Wolfe, and it reads as though he spent a great deal of his research time at Duke University, observing the high-spirited Duke lacrosse team whose members have mired themselves in such controversy owing to their interest in modern dance.

Wolfe lectures with the vigor of youth, animating his witty insights with eyes popping, a tongue darting across his lips, broad smiles, and dramatic hand gesticulations, especially when he comes upon one of his "aha" findings, to wit, some insight or story that explains Everything . In Washington the other night he spoke for over an hour without notes! He barely broke a sweat! He leapt from sociology to neuroscience to literature (he has a special place in his heart for the French "naturalist" Emile Zola) and on through history to elucidate The Human Beast, that is to say you and me.

The next day in the Washington Post this bright young man received a very cranky review for his efforts. The reviewer accused him of having a "very bleak world view." This is a common philistine response to Wolfe, provoked most likely because Wolfe laughs and because a certain kind of presumptuous lump always suspects that Wolfe is laughing at him, and occasionally at her. A favorite target of his is the "intellectual." As the prodigy put it the other night, the intellectual is "a person knowledgeable in one field who only speaks out in others." Wolfe mentioned Noam Chomsky, the distinguished linguist who only became a certifiable intellectual when he began speaking out about the Vietnam War.
BUY THE BOOK



Click HERE to purchase it at a discount. (Sales help fund JWR.).

Well, let us face the matter boldly. Most of these self-important eminences really are mere lumps. They look alike, sound alike, and cower alike, when any writer with erudition and independence pronounces on the world around them, a world that they assume is their very special preserve.


One of the reasons Wolfe fastens on the intellectual so frequently is that a major interest of his is "status." Briefly put, status is the condition people presume themselves to be in owing to — as Wolfe put it in his lecture — "education, manners, dress, cultivation, style of life," all of which "granted you your exalted place in society." The constituent elements of status are of course matters a fine novelist will note in writing almost any novel worth reading.


Wolfe — though still a pup — has already written three very good novels. No group in society more earnestly appropriates the constituent elements of status to "exalt" themselves in society than the intellectuals, though adepts of the "hip hop" culture run a close second. Thus Wolfe has written a great deal about intellectuals and in the future will be writing a great deal about Hip Hoppers, assuming they do not kill each other off. According to Wolfe, "The Hip Hop stars' status tests … require shooting and assassinating one another periodically. How cool is that?"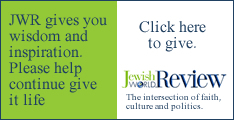 Now it is probably crucial that we assure our reviewer from the Washington Post that Wolfe's question is ironic. He really is not encouraging shootings and assassinations. He is actually a very peaceful man. Why his world view would be explained as "bleak" is a mystery.

Turn to an interview Wolfe gave to the Wall Street Journal in March. There the brightest young man of American letters said this: "I really love this country. I just marvel at how good it is, and obviously it's the simple principle of freedom … Intellectually this is the system where people tend to experiment more and their experiments are indulged. Whatever we're doing I think we've done it extremely, extremely well … These are terrible things to be saying if you want to have any standing in the intellectual world."

Well, perhaps when Wolfe puts on a few years he will not speak so brashly. He will be cautious and perhaps even conformist after the fashion of the intellectuals he loves to ridicule. Don't be fooled by his 70-plus age; for now he has the verve of his years and a strange wellspring of knowledge. That is a curious condition.
Every weekday JewishWorldReview.com publishes what many in in the media and Washington consider "must-reading". Sign up for the daily JWR update. It's free. Just click here.
JWR contributor Bob Tyrrell is editor in chief of The American Spectator. Comment by clicking here.
© 2006, Creators Syndicate