Jewish World Review Dec. 22, 2006 / 1 Teves, 5767
The big task ahead for the new speaker
By Wesley Pruden


http://www.JewishWorldReview.com | Nancy Pelosi, like Santa Claus, has a big mouth. Hers is more inviting, but just as likely as Santa's to make promises she can't keep.

Mzz Pelosi promises that the Democrats will deliver the squeaky cleaniest Congress anyone has lately seen. Her House will be straight and neat and you can even leave your valuables lying about.

But someone will have to keep an eye on the delegation from Louisiana, where public servants are always on the lookout for "opportunities," as in the famous declaration of a former governor who, on his way to prison, explained what happened: "I seen my opportunities, and I took 'em."

The 109th Congress, now assuming rigor mortis, leaves town with only jeers ringing in its collective ear. Bribery, (attempted) sodomy, thievery and assorted petty larcenies were the most prominent accomplishments of our worthies, and the most rabid partisans couldn't pin the high crimes and misdemeanors on a specific party. Pox on both of 'em.

The creepiest malefactor has to be Tom Foley, the Republican congressman from Florida who tried to turn the page dormitory into a bordello. Other members of Congress, including Dennis Hastert, the speaker, knew what Mr. Foley was doing but decided that his sins did not rise to the level of an ethical violation. Perhaps he was right. You have to have a standard to violate before you can violate a standard.

Mzz Pelosi's troops didn't try very hard to make a big deal of the Foley follies. They didn't want to stir up the lavender lobby in the House, and they figured if Mr. Hastert and the Republican leadership turned a blind eye the voters would punish the Republicans on Nov. 7. They reckoned correctly. If the Republicans had cut their losses and forced resignations of the guilty House leadership when the scandal first came to light, the president's party would have retained control of Congress.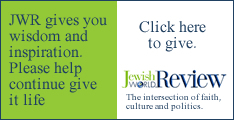 Now it turns out that the Democrats were as guilty as the Republicans in the ultimate Washington crime, the cover-up. The House ethics committee concluded that the Democrats also received copies of the e-mails written by Mr. Foley, who boasted of his manly prowess being too big for his britches. The page described them, with generous understatement, as "sick, sick, sick, sick." Mr. Foley will probably escape prosecution, though lately the feds have been tough on the sexual pursuit of children, with sentences ranging upward to 10 years for the pursuit of imaginary children on the Internet. Mr. Foley pursued actual children.

The high crimes and misdemeanors of William Jefferson, the Louisiana Democratic congressman who cools hot money in his food freezer, fall into a different category. Mzz Pelosi stiffed his bid to remain on the House Ways and Means Committee, which wasted his talent for managing money. Louisiana has a high tolerance for crooks, particularly colorful crooks, and if his home folks want to treat the congressman as an extravagant joke, who are his Democratic colleagues to argue? Besides, he hasn't been indicted or convicted of anything, and probably won't be.

So Mzz Pelosi is in a bit of a pickle because the Black Congressional Caucus thinks there's a double standard at play. Rep. Alan Mollohan of West Virginia, another Democrat, is under FBI scrutiny to see whether he violated the law in steering millions of federal dollars, none of it cooling in the freezer, to nonprofit groups connected to him. He's keeping his seat on the House Appropriations Committee and is even in line to become the chairman of a subcommittee that oversees the Justice Department budget. What a wee world.

But congressmen, like the rich they aspire to become, are very different from you and me. (Apologies to Scott Fitzgerald.)
Every weekday JewishWorldReview.com publishes what many in in the media and Washington consider "must-reading". Sign up for the daily JWR update. It's free. Just click here.
JWR contributor Wesley Pruden is editor in chief of The Washington Times. Comment by clicking here.
© 2006 Wesley Pruden