Jewish World Review Dec. 19, 2006 / 28 Kislev, 5767
The unlikely cats in the elite pews
By Wesley Pruden


http://www.JewishWorldReview.com | Once upon a time, Baptists were regarded as the most contentious of the religious denominations, full of earthly fire and doctrinal fury, so eager to fight among themselves they hardly had time for secular politics.

"Baptists are like cats," a Methodist pastor, his envy clearly showing, once told me. "But all that fighting just makes more cats and more Baptists."

My mother, the saintly wife of a godly Baptist pastor, was scandalized by the carnal implications of the Methodist wit, but it was true. We all knew the angry paternity of the Baptist churches that seemed to sprout at every intersection. (Only God could keep track of the feline family trees.)

Lately, the Baptists have turned some of their attention to the grit of secular politics, and church fights are no longer encouraged. Times change. Four of our last five presidents have been evangelicals. Two were Baptists, one with lust in his heart and the other with lust all over the neighborhood. Once the gold standard of dignified ecclesiastical debate, Episcopalians now fight like cats, and if the Baptist model holds, soon we'll see the sawdust trail lead to an explosion of unlikely revivalism.

No denomination is defined by its rogues, of course, and only churls describe the widening split among Episcopalians as driven by sodomy, but it is true that an enthusiasm for same-sex unions, gay bishops and other liberal theological emanations and social penumbras is leading to the remarkable realignment of what was once the most influential religious denomination in America.

Eight Episcopal congregations in Virginia announced Sunday that they had sundered their ties to the Episcopal Church. Another followed yesterday. Two of them were among the most historic churches in America, catering to the elite of the elites, and custodians of property worth $27 million. Naturally, there will be a fight, probably not so godly since it will involve expensive lawyers, over who gets the property. If all that were not irony enough, these congregations, affluent beyond the dreams of third-world avarice, will be adopted by Anglican archbishops in the poorest regions of Africa, Asia and Latin America, where traditional orthodox Anglican theology is still held in high regard.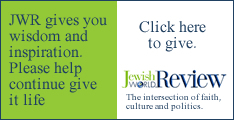 "The Episcopal ship is in trouble," says the Rev. John Yates, rector of the Falls Church (Episcopal) — the church gave the city of Falls Church its name — where George Washington served as a vestryman. "So we're climbing over the rails down to various little lifeboats. There's a lifeboat from Bolivia, one from Rwanda, another from Nigeria. Their desire is to help us build a new ship in North America, and design it and get it rolling."

One thing "the new ship" won't have, designed in South America or not, is a gay caballero. The ordination of Bishop Gene Robinson of New Hampshire, who lives with a homosexual lover, is what started the splinters flying. He was encouraged even at the price of splintering by several sitting bishops, including the Rev. Peter J. Lee, the bishop of Virginia.

Bishop Lee seems to be trying to be nice about losing 10 percent of his diocese. He is "saddened" but promises a fight for the property. "The departing congregations," he says, "are Nigerian congregations occupying Episcopal churches." This might be the first time anyone has called these elites "Nigerians," and you certainly couldn't tell by looking.

The size and stature of the departing congregations is enough to make a bishop weep. These are not the storefront churches familiar to downmarket evangelicals and Pentecostalists, which sometime grow into megachurches. Ian Douglas, a professor at the Episcopal Divinity School in Cambridge, Mass., says this is what makes this exodus important. The professor notes that most of the departing churches are in metropolitan Washington.

"They're in a major news market," he said. "Let's not fool ourselves: Timing, choice of action and access to getting one's word out all played into this." Slow news day or not, both Washington newspapers led their front page with news of the secession. The vast right-wing media conspiracy strikes again.
Every weekday JewishWorldReview.com publishes what many in in the media and Washington consider "must-reading". Sign up for the daily JWR update. It's free. Just click here.
JWR contributor Wesley Pruden is editor in chief of The Washington Times. Comment by clicking here.
© 2006 Wesley Pruden