Jewish World Review April 2, 2010 / 19 Nissan, 5770
iPad's Big Question: How Would You Like Your Content?
By Mark Kellner
http://www.JewishWorldReview.com | The anticipated April 3 launch of Apple Inc.'s iPad will bring throngs to many Apple retail stores and BestBuy outlets (even if the latter are rumored to only get 15 iPads per store), while others will await the arrival of the FedEx driver as if they were kids on the lookout for another "Harry Potter" novel.

If it's the iPad's new world, we'll just get to inhabit it.

But I believe the key to the iPad's success - and I say this without having one yet, though mine is on order - will be the content and the way that content is provided. If, as I fervently hope, the eBook reading experience is better on the iPad than on, say the Sony Reader or Amazon Kindle, that'll be a huge plus. And, since there are easily a half-dozen iPhone/iPad applications where readers of the Bible can easily navigate by chapter and verse - something all-but-impossible on the Kindle - that addresses one of the huge shortcoming of other eReaders so far.

In fact, let me go so far as to suggest the Bible example as a potential metaphor for the iPad: here, I hope, is a device that gives users the content they want, in the manner they want. Whether or not any of the senior managers at Apple are big-time students of Scripture, the iPhone platform - whose applications are expected to migrate to the iPad with relative ease - allows other programmers to come up with a Bible app, because those developers know there's a market for it. Ditto for the Qu'ran or the Bhagvad Gita - you can find the respective Islamic and Hindu scriptures in iPhone versions.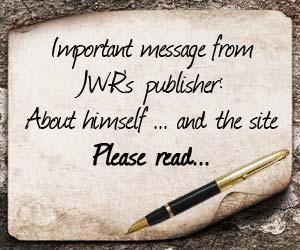 By contrast, the Kindle platform has been a tad more difficult to crack. That means consumers must adapt themselves to the device, content-wise, instead of the other way around. Of course, the iPad will have Internet Web browsing access, either via Wi-Fi or a Wi-Fi/3G data combination, making a literal world of information accessible. Internet access on the Kindle has been cumbersome at best.

And if all that wasn't enough, the iPad will add both eBook and PDF document formats to its reading arsenal, along with a word processor that'll handle Microsoft Word files along with plain text ones. Altogether, just about every electronic reading format of consequence is expected to be available on the iPad, and that means more variety for more people.

The same may not hold true for video, where Adobe's Flash animation software holds great sway in the market. There's no iPad version of Flash just yet. But there is a YouTube player on the iPhone, and there's one promised for the iPhone, so that's another plus.

What I particularly like about the iPad grows out of something we've seen on the iPhone: more and more innovative ways of delivering content. A few weeks back, your columnist noted the good points of PressReader, an iPhone program from NewspapersDirect. Since then, I've come across Pixel-Mags eponymous software, which lets publishers such as Britain's iCreate magazine, a Mac journal from across the pond, deliver a rather polished reading experience quickly and inexpensively.

America's MacLife magazine does the same thing using a firm called Texterity, which has made a raft of magazines, including the redoubtable Powder Bulk Solids, work on a handheld device. Publisher Conde Nast has come out with some of its titles in iPhone editions, and both The Wall Street Journal and The New York Times are reported to be readying iPad versions.

With analysts estimating that as many as 6 million to 10 million iPad units could be sold this year, and another estimated 78 million iPhone/iPod Touch devices out there capable of receiving electronic content, the future of words and information may be a tad brighter than has previously been feared. We'll know soon enough. And if you haven't pre-ordered, be sure to get in line early.
Every weekday JewishWorldReview.com publishes what many in the media and Washington consider "must-reading". Sign up for the daily JWR update. It's free. Just click here.
JWR contributor Mark Kellner has reported on technology for industry newspapers and magazines since 1983, and has been the computer columnist for The Washington Times since 1991.Comment by clicking here.
© 2009, News World Communications, Inc. Reprinted with permission of The Washington Times. Visit the paper at http://www.washingtontimes.com