Jewish World Review Dec. 26, 2006 / 6 Teves, 5767
The abandoned Abu Ghraib whistleblower
By Nat Hentoff


http://www.JewishWorldReview.com | In his farewell address at the Pentagon, Donald Rumsfeld said that the worst day of his nearly six years as Secretary of Defense was the disclosure to the world of the photographs of the abuses at Abu Ghraib. Those pictures might never have been known were it not for Joseph Darby, then a specialist with the Army's 372nd Military Police Company at Guantanamo Bay. Because his moral code told him "it had to stop," Darby may never be able to return home to Maryland.

In the Dec. 10 interview with Darby on CBS' "60 Minutes," he told how the photos had been given to him by one of the perpetrators of the abuse, his friend, Charles Graner, now in prison. Knowing, as he says, the difference between right and wrong, Darby, anonymously, turned the pictures over to the Army's Criminal Investigation Division. But they knew where he worked, and the investigation began on who gave him the pictures.

Darby told "60 Minutes" interviewer Anderson Cooper that he had no idea the photos would go around the world; "but you can't stand by and let this happen."

Several months later, "60 Minutes II" obtained the pictures from another source; a New Yorker magazine article revealed Darby's name; and Defense Secretary Rumsfeld said, at the time, in testimony before Congress that among those "who did their duty professionally" when the story broke was "First Specialist Joseph Darby, who alerted the appropriate authorities that abuses were occurring."

While still at Guantanamo, Darby, in fear of retaliation, slept with a gun under his pillow. The Army decided to bring him back to the United States, ahead of his unit. Back home in Cumberland, Md., the whistleblower was a pariah. The commander of the local Veterans of Foreign Wars post, Colin Engelbach, told "60 Minutes" Darby "was a rat. He was a traitor. He let his unit down, he let his fellow soldiers down."

Darby heard that in Cumberland, people who had known him since he was born — "my parents' friends, my grandparents' friends turned against me." And his wife, Bernadette, heard people there say that her husband was "a dead man ... walking around with a bull's-eye on his head."

When he arrived at Dover Air Force base, with his wife there to meet him, the Army told Darby it wasn't safe for him to go back to Cumberland, adding: "You can probably never go home." And, indeed, reported Anderson Cooper, "the Army's security assessment had concluded: "The overall threat of criminal activity to the Darbys is imminent. A person could fire into the residence from the roadway."

Darby, who left the Army recently misses his home, as does his wife. Their current residence is secret. "It's not fair," Bernadette Darby told the New York Daily News (Dec. 8). "We're being punished for (him) doing the right thing."

Does Darby regret that he turned over the pictures? "No, because if they'd been given to somebody else, it might not have been reported. We're Americans," he told Anderson Cooper. "We're not Saddam ... We hold ourselves to a higher standard. Our soldiers hold themselves to a higher standard."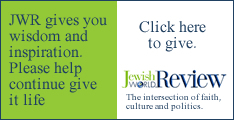 He would do it again: "They broke the law, and they had to be punished. It's that simple." This American felt he had no choice. "The abuse had to stop."

Left out of the otherwise admirable and necessary "60 Minutes" report, "Exposing the Truth" — and its subsequent press coverage — was any mention of who was ultimately responsible for the abuses at Abu Ghraib and at other prisons in Afghanistan and Guantanamo. Charles Graner, Lynndie England and some of the other low-level guards in those photos have been punished, but not those much higher in the chain of command.

In early 2002, when the Defense Department asked for instructions on how far they could go in extracting intelligence information from hard-to-crack detainees, a cadre of high-level lawyers at the Justice Department and Pentagon — orchestrated by Alberto Gonzales, then Counsel to the President — set the grim climate for what happened at Abu Ghraib and elsewhere.

In a series of memos — a story first broken by Jess Bravin on the front page of the June 7, 2003, Wall Street Journal — he disclosed: "Bush administration lawyers contended last year that the president wasn't bounded by laws prohibiting torture and that government agents who might torture prisoners at his direction couldn't be prosecuted by the Justice Department."

Among these lawyers: the most influential, John Yoo, is back teaching law at the University of California; Jay Bybee sits on the Ninth Circuit Court of Appeals; and the presidential nomination of William Haynes II to a federal appellate court is still pending in Congress. And Alberto Gonzales is now Attorney General of the United States.

"Also not held accountable, above them, are the president, the vice president and Donald Rumsfeld. But Joe Darby can't go home.
Every weekday JewishWorldReview.com publishes what many in in the media and Washington consider "must-reading". Sign up for the daily JWR update. It's free. Just click here.

Nat Hentoff is a nationally renowned authority on the First Amendment and the Bill of Rights and author of several books, including his current work, "The War on the Bill of Rights and the Gathering Resistance". Comment by clicking here.
© 2006, NEA