http://www.JewishWorldReview.com | Before the Dec. 4 oral arguments at the Supreme Court — on using racial classifications for assigning students to public schools in order to achieve racial diversity — editorials in favor of the plan in The New York Times, The Washington Post and, later, USA Today grimly warned the justices not to betray the Court's landmark 1954 ruling in Brown v. Board of Education that state-approved racial segregation of public schools is inherently unconstitutional.

Those editorial writers and other troubled watchers miss the constitutional violations now before the Court in this racial balancing of school districts in Seattle and Louisville.

Those districts have insisted on certain percentages of blacks and whites in certain schools to prevent "racial isolation" of blacks.

By contrast with the cases that led up to Brown v. Board, there is no official discrimination against blacks in the two school districts before the Court. These are well-intentioned plans to ensure that more black and white children can learn together in a time of increased residential segregation and subsequent racial imbalance in many schools.

However, the 1954 Supreme Court ruled unanimously that under the Constitution, admission to the nation's public schools must be "on a nonracial basis." And the present case is the first in which the Supreme Court will decide on the use of race in K-12 public schools not to end official segregation, but rather to bring about diversity in classrooms.

The bedrock issue in these cases is the Fourteenth Amendment to the Constitution, which guarantees to every citizen of the United States "the equal protection of the laws." That means every individual, not groups. And the late Supreme Court Justice William O. Douglas — who persistently and vigorously opposed discrimination in all its forms — emphasized:

"The Equal Protections of the Laws clause in the Constitution commands the elimination of racial barriers — not their creation in order to satisfy our theory on how society ought to be organized."

During the Dec. 4 oral arguments, a lawyer defending the use of race to obtain diversity pointed out that "students as a whole do not suffer any harm" because every student in the Seattle school system got a seat — though not necessarily the one he or she (or their parents) preferred. There is no intent to stigmatize by race, said the lawyer. It's not "a selective or merit-based system."

But it is a collective race-based system. As Chief Justice John Roberts said in response: "Saying that this doesn't involve individualized determination simply highlights the fact that the decision to distribute (students), as you put it, was based on skin color and not on any other factor." And it is required by the school systems.

In a revealing account of this diversity process in action, JWR columnist George Will reported: "When registering children for high school (in Seattle), parents were asked to specify each child's race. If parents did not specify, the district did so based on visual inspection of the parents' or the child's pigmentation.

"The school board president has said, 'skin tone matters.'"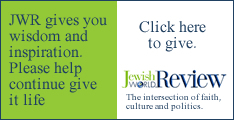 Was this "skin tone" form of racial classification — with its echoes of America before Brown v. Board of Education — what the justices intended in 1954?

Very significantly, during the oral arguments, Justice Anthony Kennedy noted that after a school district proved to the courts that it no longer engaged in official racial segregation as barred by Brown v. Board, then "we turn around and use individual skin color as a basis for (student) assignment. That sets us on a perilous path."

With regard to the actual effect of the celebrated 1954 Supreme Court decision intended to end racial isolation, there are now more largely racially segregated schools around the nation than there were in 1954. Private residential segregation is the primary cause, but underlying that dynamic is a far from inconsiderable degree of racism in the nation.

Furthermore, the national "racial gap" in learning scores is undeniable; but that gap has substantially decreased among "disadvantaged" students in public schools where the emphasis is on structured learning and concentrated attention on individual students — not imposed diversity in the classroom.

As William O. Douglas counseled, education decisions should be made "on the basis of individual attributes, rather than according to a preference solely on the basis of race."

"Skin tone" is still a discriminating factor in many situations in this society, but state-required diversity in classrooms is not a substitute for effective individuated teaching in public schools where there is no permissible excuse for any child to be left behind.