Jewish World Review Dec. 18, 2006 / 27 Kislev, 5767
The good die young: Augusto Pinochet dead at 91
By Paul Greenberg


http://www.JewishWorldReview.com | He started off as a loyal army officer dedicated to his country's constitutional order and democratic freedoms.

General Augusto Pinochet Ugarte would lead the coup in 1973 when Chile seemed on the verge of becoming another, bigger version of Fidel Castro's sordid little gulag in Cuba. But then one thing led to a cruel, homicidal other. And in the end, he would make "disappeared" the past tense of the verb "to murder."

Soon his network of thugs, in uniform and out, spread out in all directions, in Chile and beyond. However elegant he looked in uniform, behind those dark glasses was just another brute — and not the first to use anti-Communism for cover.

Patriotic causes tend to lend themselves to such abuse, just as today Vladimir Putin is resurrecting the methods of the KGB in the name of Mother Russia.

In 1973 our CIA had encouraged General Pinochet and bemedaled company to seize power, but Washington would soon have reason to regret what the general did with it. Instead of saving democracy in Chile, he stifled it.

The general may have started as a liberator, or so he claimed, but he soon became a tyrant in every way. Well, almost every way. He did free the Chilean economy, introducing reforms inspired by Milton Friedman's Chicago school of economics. The results were astounding. The country went from being a Marxist basket case to the most prosperous and stable in Latin America. Over the past 20 years, Chile's gross domestic product has grown at an average rate of 6 percent a year.

It was a case of Friedmanism in action: Free trade replaced protectionist barriers, exports grew, stagnant state-owned bureaucracies became productive private companies, and a central bank as independent as our own Federal Reserve kept the currency stable — a basic requirement for any growing economy. It may now need reforming itself, but there was a time when Chile's extensive system of personalized pensions made this country's Social Security system look precarious.

The whole free-market thing was a big mistake on the general's part if political survival was his goal — because over time a free-market economy would lead to demands for political freedoms, too. In 1988, El General staged a plebiscite in order to extend his rule still another eight years, but the voters didn't cooperate. They rejected his proposal, and in a free election the next year, the candidate he'd chosen as his successor lost. Decisively.

Even though the general had taken the precaution of writing himself into Chile's "reformed" constitution, justice began to close in. For a long time he was able to thwart it by blocking the prosecutions of his accomplices. He certainly didn't want to pursue any cases that might lead to him.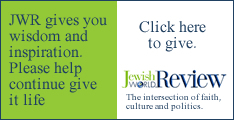 General Pinochet made a rare exception when two of his subordinates in the secret police were connected to the 1976 car bombing in Washington that killed Orlando Letelier, the foreign minister of the government the military had overthrown. Both the accused were convicted and sent to prison for several years. It's doubtful General Pinochet acted out of shame or conscience in that notorious case, but rather to preserve good relations with the United States.

Justice, it is said, is lame and comes slowly, but it does come. In October of 1998, while the general was recovering from an operation in London, a Spanish magistrate issued an international warrant for his arrest on charges of, among other crimes, murder and torture. (In 2004, a government-authorized study in Chile would put the number of people tortured by his minions at 28,000.) After a protracted legal battle in the English courts, he managed to make it back home by pleading illness — physical and mental.

But then the authorities in Chile took up the chase. Soon enough the dictator would turn out to have been a thief, too. American investigators found some secret bank accounts and, after a commission began investigating, his and his family's haul was estimated at $26 million — at a minimum.

Not just the law was after the general. In the end, Death took him into custody after he'd been battered for years by Disgrace. By then Augusto Pinochet was 91 — another proof that the good die young. And his country had moved on, first to prosperity, then democracy, and, now, with his death, perhaps even reconciliation.

Meanwhile, another cruel dictator still evades justice. Cuba's maximum leader doesn't have any international warrants pending, such is the world's double standard. Fidel Castro's record may be even more replete with murder and torture than that of his opposite number in Chile. But ideological fashion being what it is, he is defended by those who saw through Augusto Pinochet from the first.

A cagier caudillo than the general, Comrade Castro never made the mistake of freeing the Cuban economy — despite an occasional gesture in that direction when he found himself short of hard currency. At 80, he yet lives, if barely, and Cuba, once the Pearl of the Antilles, was reduced to penury long ago. Today it is a society in which perhaps the most common ambition is to leave. If only one could.

Now an ailing Fidel Castro holds on as long as Franco did in Spain, where the death watch must have lasted months; it seemed like years. But the great leveler, the same one who finally caught up with Augusto Pinochet, is closing in.
Every weekday JewishWorldReview.com publishes what many in in the media and Washington consider "must-reading". Sign up for the daily JWR update. It's free. Just click here.
JWR contributor Paul Greenberg, editorial page editor of the Arkansas Democrat-Gazette, has won the Pulitzer Prize for editorial writing. Send your comments by clicking here.
© 2006 Tribune Media Services, Inc.