Jewish World Review Dec. 8, 2006 / 17 Kislev, 5767
Stranger on a plane
By Paul Greenberg


http://www.JewishWorldReview.com | We should have left for the airport much sooner, but, as usual, I had tarried too long. There had been goodbyes to make, and I really hadn't wanted to leave my Chicago cousins, the bagels and lox, and most of all the memories. They always come flooding back at funerals, like waves, one giving rise to another. Family stories remain basically the same, but they get better and better with each retelling, till they become legends.

I made the plane, with three whole minutes to spare. I didn't notice my seatmate till I'd stowed my carry-on and wedged myself in beside him. Was he a monk? His cassock hung loosely on a bony frame. Then he turned to face me, and I saw the mask. White, porcelain, smiling. And it wasn't even Mardi Gras yet.

Okay, so my seatmate was a little weird. He had a right. He'd bought his ticket. You see all kinds of people at airports these days. Better somebody in robes than some of those in bursting shorts and skimpy T-shirts that don't come down nearly far enough.

Still, he made me uncomfortable. I concentrated on my magazine, which is not an easy task when squeezed next to somebody who looks like death warmed over. I tried to ignore him. Hard.

"People often ignore me," he said softly, as if musing to himself.

I tried to pretend I hadn't heard, but couldn't keep it up. I turned to face him. "How rude of them," I said, remembering my manners.

"I don't mind," said my seatmate, his ceramic smile fixed in place. "I know it's a shock when I move in. But I don't occupy much space. Not at first. They think it's just their imagination, or that I'll go away if they pretend I'm not there. But bit by bit I require more room, till I take up the whole house, their whole life. By then they don't mind at all. They're happy to see me when they finally understand I'm there to release them."

"Oh, I see."

"I doubt it," he said, not unkindly. "But you will."

It was as if he knew me. Or would.

"I'm not here to win friends or influence people," he continued. "I've just got my calls to make. Nothing personal."

"Just what is it you do?" I asked. "Sales?"

"Not exactly," said the man. "More like collecting. Never missed a client. That's one thing about me, I never snub anybody. I'm as inevitable as taxes."

"Really?" I asked. But by then we were making our stop at St. Louis, and he was adjusting his hood, tucking in his robe, buckling his safety belt. That last seemed to make him smile.

We'd barely rolled to a stop when a change came over his cool self. He began squirming like a passenger with a close connection to make.

There was now a panicky note in his once deadly calm voice.

"Excuse me, I've got to get out of here," he was saying. "Would you reach me my walking stick? It's in the overhead." He was almost pleading.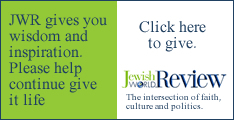 I peered into the rack. There it was. It looked more like a scythe, what with that long curved blade at the end. How in the world do you suppose he got it past inspection, I wondered.

"Goodbye," I said, handing it to him carefully.

"No," he said, correcting me. "See you later."

Then he was off, moving fast, almost levitating, as if eager to get away. No one else seemed to notice. It was as if they couldn't see him. Maybe you had to have just come from a funeral to spot him.

Then I saw what had sent him scurrying. Face averted, he'd hurried past the other figure floating down the aisle. She settled down in his seat, lightly, as if she might disappear in an instant. Pretty little thing. And soon we were off the ground.

"Just get on?" I asked.

She smiled a Mona Lisa smile, but said nothing.

"You seem to have alarmed our friend," I told her.

"He always runs when he sees me coming," she whispered.

"Really?" I said. "How come?"

"Don't you know?" she said. "Love is stronger than Death."

Was I dreaming, or just remembering the words of the funeral service? It didn't matter. It had been a long day. Love looked out the window, I leaned back and closed my eyes, and we flew through the night. .
Every weekday JewishWorldReview.com publishes what many in in the media and Washington consider "must-reading". Sign up for the daily JWR update. It's free. Just click here.
JWR contributor Paul Greenberg, editorial page editor of the Arkansas Democrat-Gazette, has won the Pulitzer Prize for editorial writing. Send your comments by clicking here.
© 2006 Tribune Media Services, Inc.