Jewish World Review Dec. 29, 2006 / 8 Teves 5767
Auld Lang Guy
By Greg Crosby


http://www.JewishWorldReview.com | I suppose if I said the name Guy Lombardo to 70% of the general population nobody would know who or what I was talking about. Some may think he's an obscure character from Saturday Night Live or SCTV. Others might assume that he's one of those new young blonde movie actors that all sort of look alike. While still others would probably guess the Lombardo was some silly dance craze of the nineties. Or an expensive Italian sports car. Or worse yet, a painful muscular rheumatism.

But for the 30% of us who are old enough to remember, Guy Lombardo was New Year's Eve. My earliest memories of New Year's as a kid was watching him on television each year. He was that kind-looking, happy man with dark hair who stood dressed in a tuxedo in front of his orchestra surrounded by what seemed to me to be about a million people dancing in a huge ballroom. It was unthinkable to have New Year's Eve without Guy Lombardo and his dance orchestra. But Lombardo goes back further than my childhood - much further.

Guy Lombardo was more than just an orchestra leader, he was an institution. Every New Year's Eve just before the stroke of midnight millions of listeners from all across America would tune in, via radio and later television, to hear Lombardo and His Royal Canadians play their familiar theme song, ''Auld Lang Syne.'' It was as if the New Year wasn't allowed to start without it. Guy Lombardo played the kind of music that the general public wanted to hear and to which they wanted to dance, what he called the ''Sweetest Music This Side of Heaven.''

The son of an immigrant tailor, Lombardo was born in 1902 and grew up in a musical family. Brother Carmen played flute and saxophone, while brother Lebert (Liebert) played drums and trumpet. Younger brother, Victor, played clarinet and sax. Guy himself learned the violin as a child and formed a dance band with his brothers in 1916. The group proved popular in the area around their London, Ontario, home, and in late 1923 they traveled to Cleveland, Ohio, to make an attempt on the American market.

It was in 1924 that the Lombardos' band made their first recordings. Initially they had a jazz style in much the same way of other new bands of that time. These first records sold poorly, however, and it wasn't until they came up with their own individual style that things started getting better for them. They began to develop their own brand of sweet music, focusing on melody over improvisation. Brother Carmen also helped create a distinct saxophone sound which gave them instant listener recognition and helped set them apart from all the other bands. Their big break finally came in Chicago in 1927 when Guy paid radio station WBBM to broadcast a fifteen-minute segment of their performance at the Granada Cafe. By the end of the night the ballroom was packed and the radio station had received so many calls that they extended the broadcast further into the evening.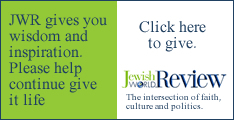 At that same time Guy gave up his violin to front the band, and it was then that the orchestra's image really came into focus. He had the perfect outgoing personally which brought it all together. He would kibitz with the audience as they danced near the bandstand, laughing, joking, and putting everyone in a good mood. Also around this time the band took the name ''Royal Canadians'' as a compromise when their agent tried to convince them to dress as Mounties.

In 1929 the Guy Lombardo orchestra began a long booking into the Roosevelt Grill, at the Roosevelt Hotel in New York City. Radio broadcasts soon followed, and helped draw a big audience, so much so that on December 31st a competition between rival networks developed over who would have the rights to the show. It was finally decided that CBS would broadcast the first half, up to the stroke of midnight, and NBC the other half, after midnight. It was at that time when the band began its tradition of playing ''Auld Lang Syne'' to a national audience on New Year's Eve - a tradition that would last from the Roosevelt Hotel until 1966, and then from the Waldorf-Astoria until Guy Lombrdo's death, in 1977.

After Guy passed away, his brother Victor took over the band for a brief time, but couldn't maintain it. When Lebert severed his ties in 1979 the group finally disbanded. An era was over. No other sweet-sounding dance band was tapped to replacate the Lombardo sound. Popular music tastes had changed many times since The Royal Canadians first began.

Television networks were anxious to move on with whatever sounds were "new" for their New Year's Eve programs. Dick Clark's "Rockin' Eve" became the new standard for all other New Year's Eve broadcasts forever more. Today, New Year's Eve TV shows are fast, furious and hard-hitting - all about what's hot and hip and edgy as they screem headlong into the future. I really miss that traditional, wistful, gentle transformation into the New Year that Guy Lombardo so graciously brought us. Those days of auld lang syne, indeed.

Happy New Year everyone.
Every weekday JewishWorldReview.com publishes what many in in the media and Washington consider "must-reading". Sign up for the daily JWR update. It's free. Just click here.

JWR contributor Greg Crosby, former creative head for Walt Disney publications, has written thousands of comics, hundreds of children's books, dozens of essays, and a letter to his congressman. A freelance writer in Southern California, you may contact him by clicking here.
© 2006, Greg Crosby