Jewish World Review Dec. 22, 2006 / 1 Kislev 5767
Send in the clones
By Greg Crosby


http://www.JewishWorldReview.com | The fall and winter holiday season is always a time of hustle and bustle, so if you happen to have missed some big news a couple of months back I won't hold it against you. The news had to do with a new possible FDA ruling on certain foods. No, it's not trans fats this time, although if New York Mayor Bloomberg had his way, the FDA would follow his lead and ban trans fats immediately, if not sooner. Mayor Bloomberg would like to be the chief of the food police for the entire hemisphere I think.

The FDA is not looking to ban anything this time; actually they appear to be on the verge of ALLOWING something that, at least in my estimation, is a bit more controversial than cooking oil. According to the Associated Press, the FDA is moving closer to approving meat and milk from cloned animals for public consumption. Not cologned animals, although that would be interesting, but CLONED animals. You know, like Dolly, that sheep that was cloned by Scottish scientists back in 1996.

Most of us remember Dolly being cloned but how many of us remember Dolly being euthanized and why. In 2002 she developed acute arthritis, a condition usually expected in older animals, and was diagnosed with progressive lung disease the following year. The decision to end her life at the age of six was made after a veterinary exam confirmed the lung disease. Most normal sheep live to 11 or 12 years of age. Clearly Dolly became old and sick before her time. It was not clear whether the cloning process led to the arthritis, but research in 1999 suggested that Dolly might be susceptible to premature ageing — a possibility raised after a study of her genetics.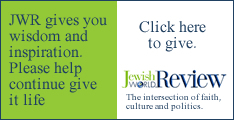 The Bush administration is reviewing the plans of the Food and Drug Administration to regulate cloned animals and food derived from them. A draft of the plans is supposed to be released by the end of the year, the FDA said. Here's a quote from the agency itself. "Studies show that the meat and milk from cattle clones and their offspring are as safe as that from conventionally bred animals." So there. So now would you like a nice glass of chocolate milk cloned from contented cows?

I don't know, maybe it's just me, but I really find the thought of eating meat from cloned animals unappealing. It's like eating a Xerox of something. I mean, would I be eating a real steak or just a copy of a steak? It reminds me of an episode of the Twilight Zone — the one where the guy's wife wasn't a real person. Would a copy of my wife be just the same as the real thing? Would I know the difference? After all, if Martians from outer space stole my wife and made an exact duplicate of her and sent that duplicate down to me, would I be able to tell that it was not her? And if I couldn't tell the copy from the real wife, then what's the difference?

The biotech industry claims that cloning allows breeders to do what they've always done — select the best animals from the herd for reproduction. Excuse me, but wasn't that the Nazis' goal? I guess the fact that we're only doing this to cows, sheep, and pigs for the purpose of food makes it all okay. Just what we need — a super race of pork.

The ethical question is troubling enough because I don't doubt for a moment that if science is able to create a "designer cow," eventually somebody, somewhere, sometime will start doing it with people. Remember that we live in the age of people obtaining cosmetic plastic surgery on a whim. This is the extreme makeover generation. A time of nose and boob jobs, collagen injections, performance enhancing drugs, fat suctioning, intestine tying, botox, hormone injections, and any number of other medical/scientific procedures which are performed regularly in order to satisfy one's personal vanity at any particular moment.

We are the culture of biological change for the sake of ego. What was that commercial tag line for G.E. years ago? "Better living through science." And wait until Madison Avenue gets a hold of the cloning thing. Don't you know that if the "in" look is, say Paris Hilton, that thousands upon thousands of cloned Paris Hiltons will be created in labs all over the world? That all by itself is a really scary thought and should give us all pause.

Putting the whole ethical issue aside, I still don't want to eat a copy of lamb chops, I want the real thing. And if that means that sometimes the chops will be tender and juicy and other times they may be a little tough, well, so be it. That's life. Or rather, that used to be life. When all the waitresses in all the restaurants start looking like Paris Hilton I guess cloned lamb chops will be the least of my worries.
Every weekday JewishWorldReview.com publishes what many in in the media and Washington consider "must-reading". Sign up for the daily JWR update. It's free. Just click here.

JWR contributor Greg Crosby, former creative head for Walt Disney publications, has written thousands of comics, hundreds of children's books, dozens of essays, and a letter to his congressman. A freelance writer in Southern California, you may contact him by clicking here.
© 2006, Greg Crosby