Religious and ill? An expanding government is making it harder for you to receive "spiritual healing" along with your medical treatment
http://www.jewishworldreview.com | MILWAUKEE — Rabbi Leonard Lewy worries about what could be lost in the name of privacy.
Gone are the days when members of the clergy could walk into a hospital, open the patient files and scan the names for their parishioners.
New federal rules designed to protect patient privacy have complicated one of the traditional roles of the clergy: visiting and aiding the sick and the dying in the hospital. In most cases, patients must now consent to having their names and conditions released before the hospital may do so.
In one instance, Lewy said, three members of a group for Jewish adults with special needs fell ill and died in the hospital without the Jewish Chaplaincy Program even finding out they had been hospitalized.
He believes his organization would have been aware of the illnesses before the latest version of the federal Health Insurance Portability and Accountability Act took effect in April. The law is aimed at preserving patients' rights by ensuring their names and conditions are not released against their will.
"Sometimes in protecting privacy, we can cut off our nose to spite our own face," Lewy said.
By networking with hospital officials and nursing homes, Lewy hopes to mitigate any unforeseen or harmful consequences of the law.

Because of the complexity of the act's regulations and their relative newness, hospitals have interpreted the rules in varying ways.
Some no longer allow clergy access to computerized databases of patients, for instance. Others now compile lists of patients who have agreed to release their names and present them to clergy.
Clergy members have responded by educating their flocks - posting notices in newsletters instructing them to call religious leaders directly if a family member is hospitalized.
Still, they worry that a newly admitted patient without the ability to ask for a clergy member may never be discovered.
"We have to adjust our way of thinking," said Father Dennis Andrews of St. Cecelia Catholic Church in Thiensville, Wis. Before the new rules, some hospitals would call area churches to notify them of parishioners who had been admitted for medical care, he said.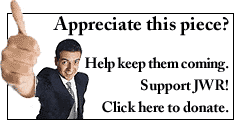 At St. Mary's Medical Center and St. Luke's Memorial Hospital, both in Racine, Wis., clergy members are no longer allowed to look up patients on computers, said Eric Kaminski, the manager of privacy and corporate compliance for All Saints Healthcare System.
The new system lists patients - with their permission - on a special directory for churches. It seems to be working well, Kaminski said, although some clergy members were put off initially.
"There were some congregations that had the habit of calling every morning and asking about patients," said Peter M. Ruta, the supervisor of the Chaplaincy Services Department at Froedtert Memorial Lutheran Hospital in Wauwatosa, Wis. "We can't do this because of the HIPAA regulations. This has created some tensions, but we are trying to educate one another."
For instance, Ruta said hospital chaplains have attended meetings of clergy associations to explain the new law. And some clergy members are becoming hospital volunteers so they can have a deeper relationship and better access.
"In some situations, I think there has been confusion and concern that the hospital is holding back a name when in reality the family and patient have requested that it be held back," said Mary Kay Grasmick, Wisconsin Hospital Association spokeswoman.
No rabbi or priest expressed a wish to visit parishioners against their will - or publicize to a congregation information about an illness that a member wishes to keep quiet. But they are concerned that amid all the confusion of being admitted to a hospital, a patient may forget or be incapable of requesting clergy.
"We all have to work a little harder to make sure the rules don't get in the way of these connections taking place," Lewy said.
Father John Celichowski, the pastor of St. Benedict the Moor in Milwaukee, said the church still usually finds out if a consistent churchgoer is hospitalized. Word will come from the family itself or through the church grapevine.
However, now the religious community might not ever hear if a more distant member is sick.
"The bigger change is for people who are inactive or marginal members of the parishes," he said.
What's disappearing is the notion of the hospital as a "middle man" between the patient and the clergy, according to Father Alan Veik, the director of chaplain services for the Archdiocese of Milwaukee. His organization has been advising parish leaders to explain the changes to their members.
The nationwide Association of Professional Chaplains is also explaining the complex regulations to its 4,000 members, seeking to combat what the organization says is widespread confusion among clergy and hospitals alike.
"There's an awful lot of concerns," said Jo Schrader, executive director of the group in Schaumburg, Ill. Her group wants to establish a standard interpretation of the rules.
Meanwhile, Lewy hopes the word spreads fast. The adults with special needs who passed away "had become very dear to us," he said.
Sarah Carr and Scott Williams are reporters for Milwaukee Journal Sentinel. Comment by clicking here.
© 2003, Milwaukee Journal Sentinel Distributed by Knight Ridder/Tribune Information Services