Christians flee after jihadists bomb Nigerian churches on Christmas
By Habiba Salihu and Kate Thomas

A car burns at the scene of a bomb explosion at St. Theresa Catholic Church at Madalla, Suleja, just outside Nigeria's capital Abuja. Five bombs exploded on Christmas Day at churches in Nigeria, one killing at least 27 people, raising fears that Islamist terrorist group Boko Haram - which claimed responsibility - is trying to ignite sectarian civil war



Hatred is spreading to Africa

JewishWorldReview.com |
BUJA, Nigeria— (dpa) (MCT) Christians living in Nigeria's violence-prone northern towns were fleeing for the south Tuesday, amid fears of further attacks from the radical Islamist group Boko Haram, which means "Western education is sinful".

At least 40 people were killed in Christmas Day bombings of several churches, in attacks claimed by Islamist group Boko Haram.

Witnesses told the German news agency dpa that the places witnessing the most movement were Kaduna, Maiduguri and Postiskum.

"The central motor park here is full; a lot of people are fleeing Maiduguri and Yobe," said Maiduguri motor park tout Mohammed Bolori.

"These people are mostly southerners who are afraid of more attacks, even though Christmas is over. Those who traveled (during the holidays) are not coming back en masse to these towns," Bolori said.

Many northern businesses are run by migrants from the south. "They run the show in our markets, and without their business our economy is nothing," he said.

In the capital of Abuja, relatives and friends of those killed in Nigeria's Christmas Day church blasts have been holding memorial services for those killed in the attacks.

Services were held Monday and Tuesday at the St Theresa Catholic Church in Madalla, a town about 12 miles west of the capital Abuja, where at least 35 people were killed as Christmas services were ending.

Nigerian television reported that the explosion was caused by a car bomb that destroyed much of the church building and killed churchgoers as they poured out of the service.

Boko Haram claimed responsibility for Sunday's attacks, which also targeted the Mountain of Fire and Miracles Church in the central Jos region, injuring several people and killing a police officer.



FREE SUBSCRIPTION TO JEWISH NEWSLETTER THAT CARES ABOUT CHRISTIAN ISSUES



Every weekday JewishWorldReview.com publishes what many in the media and Washington consider "must-reading". In addition to INSPIRING stories, HUNDREDS of columnists and cartoonists regularly appear. Sign up for the daily update. It's free. Just click here.
Two more attacks hit the volatile northeast, killing four people. One of the attacks was on a church in Gadaka, in Yobe state.
Monday's special mass was presided over by bishops who read passages from Pope Benedict XVI's Christmas address.
Among those in attendance was a 13-year-old girl who lost both her parents and all her siblings in the attack, The Nation newspaper reported.
Nancy Maduka's parents had allowed her to stay home and do her hair on Christmas morning, the newspaper said. Maduka later found the charred bodies of her parents and sisters in their car outside the church.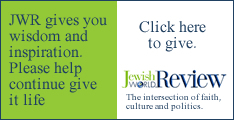 A mass burial was being considered for the victims, according to a morgue assistant at Abuja's National Teaching Hospital.

"A lot of families who came here could not recognize the victims. Most of the bodies are burnt beyond recognition ... a mass burial is being considered," assistant John Duniya told dpa.

Survivor Matthew Enebeli lost his pregnant wife in the Madalla blast.

"We were married for 10 years without a child. G0d blessed me and the devil has cut short my joy," Enebeli said.

He said his wife, who suffered from hypertension, had died from shock.

With many injured survivors undergoing treatment, a blood donation drive was under way. National Blood Transfusion Agency spokesperson Jane Ogbuio said turnout had been low, however.

Africa's religious and political leaders have been speaking out in the wake of the attacks.

On Tuesday the current sultan of Sokoto, Muhammad Sa'ad Abubakar, called the explosions "dastardly."

The sultan is widely regarded as the spiritual leader of Nigerian Muslims.

He met with Nigerian President Goodluck Jonathan and other traditional leaders to discuss promoting inter-faith peace.

South African President Jacob Zuma, who promised to work closely with Nigeria to promote peace during a recent visit there, released a statement expressing condolences "to families of the deceased and the injured, during this difficult time of mourning and sadness."

In the run-up to Christmas, Boko Haram had issued statements in which they threatened to disrupt holiday celebrations.

The group had vowed to seek revenge for the deaths of 59 of its members in a gun battle last Thursday with security forces in the town of Damaturu.

Police had stepped up a security drive, raiding suspected bomb factories and making key arrests in the weeks before the festival.

Last Christmas, dozens were killed in attacks on Christians, while Muslims have also died in violence during Islamic celebrations.

=<<

Every weekday JewishWorldReview.com publishes what many in Washington and in the media consider "must reading." Sign up for the daily JWR update. It's free. Just click here.

Comment by clicking here.

if (strpos(, "printer_friendly") === 0) {} else { =<<

© 2011, Deutsche Presse-Agentur GmbH Distributed by MCT Information Services