Jewish World Review Dec. 29, 2009 / 12 Teves 5770
How to do a giggle search; First, ask Google a one-word question …
By Gene Weingarten
http://www.JewishWorldReview.com | Have you ever noticed that when you start to enter something into the Google search bar, it produces a dropdown menu of "hints" based on the most common queries it has received? So, for example, if you type in "why," one of the hints is, "Why do cats purr?" If you type in "how many," you are prompted with "How many angels can dance on the head of a pin?"
When you follow up on these things, you find that most have either no answer or an unsatisfying answer. As a public service, I decided to answer them myself. Each of the questions below was suggested by Google.
Why do cats purr?
It is how they laugh at us.
How many angels can dance on the head of a pin?
This is an unanswerable question, because there are many kinds of pins, many kinds of angels and many kinds of dances. If you are talking about a standard American pushpin, and a standard-size angel, the correct answer is six, so long as it is a slow, make-out dance, like at a prom. The correct answer is "just one," however, if it's that Russian dance where you squat and kick your feet and yell "HEY!" with a bottle of vodka on your head. Angels actually prefer that one, I am told.
How can I lose weight fast?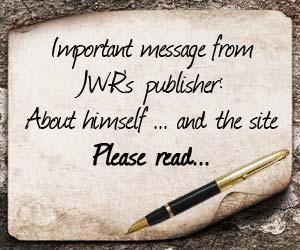 You can mail me $35, and then I will send you the Full Secret of the famous Weingarten Diet, which I will tantalizingly summarize here:
1. Eat all of your food naked, in front of a full-length mirror.
2. Before you swallow, stop to look at the chewed up food in your mouth.
If a tree falls in the forest and there is no one around to hear it, does it make a sound?
Yes, when no one is looking, trees speak to each other in perfect English. So when trees find themselves falling, they tend to use a disturbing amount of vulgarity.
When does morning sickness start?
It starts the day after you finally have come to accept your pregnancy as a good thing.
When do you ovulate?
I do not ovulate.
Why is it that the mirror appears to reverse left and right but not up and down?
Because mirrors reflect, they do not invert, as a lens does. Your question mirrors a common ignorance, though.
Back when I was the editor of my college paper, a BMOC-type student wanted to attend an anti-administration rally but asked us not to take his photograph there, for fear of being identified and punished. We refused to guarantee that. So, on the theory that we would not dare to print profanity in the paper, he wrote the f-word on his forehead, backward, so when the photo was printed it would be readable. Alas, unlike mirrors, photographs do not flop images left to right. We ran the picture and identified him in the newspaper as the idiot who mistakenly printed a dirty word on his forehead backward. The caption correctly spelled out not only his name but the f-word.
What is my ip?
Your ip is the part of your psyche that is not the id, the ego or the superego. It is the part that produces stupid behavior, such as when you hit the button several times to make the elevator arrive faster. Collectively, the ip is responsible for the fact that there is a market for Segways, plug-in room fresheners and those blankets with sleeves.
How is babby formed?
Peepil make woopy then babby happinz.
Why hasn't he kissed me yet?
Because you have Ed Zachary Disease. Since you're Googling anyway, feel free to research it.
Every weekday JewishWorldReview.com publishes what many in the media and Washington consider "must-reading". Sign up for the daily JWR update. It's free. Just click here.
Gene Weingarten writes the Below the Beltway humor column for The Washington Post. To comment, please click here.
© 2009 WPWG