Jewish World Review Dec. 29, 2009/ 12 Teves 5770
A Truly Wealthy Man
By Tom Purcell
http://www.JewishWorldReview.com | Ah, the new year is upon us. The media has been featuring stories of rich, famous people who died in 2009.

Let me share the story of one of the wealthiest fellows I ever met. His name was John Swiatek. He died a week ago, just shy of his 84th birthday.

John was born in 1925, the only son in a family with six daughters. His family lived in a row house on Pittsburgh's North Side.

He was barely 5 when the Depression hit. His family struggled for years. He didn't know the joy of indoor plumbing until he was in his teens.

By financial measures, his family was poor, but John didn't know it. They had a roof over their heads, enough food to eat — they had laughter and caring neighbors.

He graduated from high school in 1942 at age 17 and passed on a college basketball scholarship to enlist in the Navy.

World War II was under way. He was on a ship in the South Pacific when a typhoon hit. The ship sank in enemy territory. John hid in a cave and scavenged for food at night. He survived the ordeal. One day, while walking down the streets of Iwo Jima, he bumped into his brother-in-law, who was also serving in the Navy. They enjoyed a brief reunion. His brother-in-law was killed the next day, when the Japanese sank the ship on which he served. John made it home, though. He went on a blind date with Anna Mae O'Toole. He was of 100-percent Polish heritage, she of 100-percent Irish heritage. It was a match made in heaven. They would have four children and 12 grandchildren. John took work as a fireman. His first fire was in a warehouse on Pittsburgh's South Side. He and the veteran fireman who was training him were fighting the blaze when a high-voltage wire broke loose.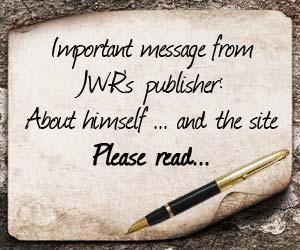 The wire whipped about violently. It just missed John but hit the fireman next to him, killing the other fireman instantly.

John worked as a fireman the next 23 years. He always had at least two jobs — sometimes three.

He set aside every penny to provide for his family — he sent his kids to private schools and saved for their college educations.

Material things never impressed him. He had a modest home, a basic car. All he cared about was his family.

John never became famous or financially well-to-do. He never got embroiled in salacious scandals that put his mug all over the tube.

He was an honest man who paid his bills on time.

He was a firm but loving father, his oldest son said, and his example had a powerful impact on his children and grandchildren.

He was a good neighbor. He became the surrogate father to a young man living next door, whose father had been taken early.

Our civilization was built on the shoulders of such fellows — men who toil, sacrifice and provide in silence.

John had no way of knowing it but the decisions he made in his life would benefit total strangers.

His honesty and goodness would take root in his children and his children's children — character traits that are benefiting my family now.

My sister married John's youngest son, a good man like his father.

As this year winds down and the media dwell on the rich and famous, I thought it important to share the story of a genuine American hero.

As I said, John Swiatek was one of the wealthiest fellows I ever met.
Every weekday JewishWorldReview.com publishes what many in the media and Washington consider "must-reading". Sign up for the daily JWR update. It's free. Just click here.
Comment on JWR Contributor Tom Purcell's column, by clicking here. To visit his web site, click here.
ARCHIVES
© 2009, Tom Purcell