Flushing your money down a diamond-studded toilet
By Jim Mullen





http://www.JewishWorldReview.com | I can't believe it: All the money I invested in Dubai disappeared when its economy came crashing down faster than a golf club on Tiger Woods' SUV. My $5 million house on the palm-tree-shaped island is now worth half that. My membership in the desert golf club; my days at the indoor ski mountain; walking on the beach that is cooled by refrigerated pipes underneath the sand; my nights in the world's only seven-star hotel are gone. It's as if they were a desert mirage.

Oh yeah, I didn't have any of that stuff, but if I ever won the lottery…

For years, I never heard a bad thing about Dubai. It wasn't until it did a leg-spinning Wile E. Coyote off the top of a financial cliff that we found out that things weren't as advertised. All of a sudden, we find out that the world's only seven-star hotel won't let you wear shorts in the lobby, even when it's 120 F in the air-conditioning. For $1,500 per night, I'll wear whatever I please, thank you very much.

And who is in charge of giving a hotel stars: the hotel itself, or my first-grade teacher? I had to go through first grade three times to collect seven stars from her, so maybe they do deserve it.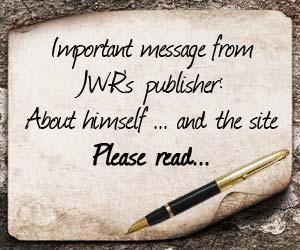 And what does a seven-star hotel mean? Instead of mints, do they leave 100-dollar bills on your pillow? No, it means you get a butler who will draw your bath for you. Whoop-de-doo! I think even the ridiculously wealthy can turn on the water by themselves. When it's 120 F, the first thing you want to do is peel off your sweaty pants and take a nice cold shower. Do you really need a butler in there with you to do that? I tell you what, keep your butler and charge me $60 per night, let me wear shorts in the lobby and point me to the ice machine. Then I might think about staying at your hotel.

It seems that while all the hard-charging, crack investigative financial reporters were spending free nights at the seven-star hotel, they forgot to mention that Dubai had just built a city from scratch that had all the problems of a modern city and none of the solutions: no subways, no affordable housing for the construction workers and service people, no planned growth. Wow, what a success story! And they did it all with grit, determination and other people's money.

I also never heard one reporter mention that Dubai didn't have any of its own oil. We all knew that going to Dubai to go skiing was like climbing Mt. Everest to go surfing, but we just assumed they had oil in their "cement ponds."

So here's my question, if the experts didn't know that investing in Dubai was shakier than playing Jenga on a waterbed, how are we supposed to know?
Every weekday JewishWorldReview.com publishes what many in the media and Washington consider "must-reading". Sign up for the daily JWR update. It's free. Just click here.
Comment by clicking here.
Jim Mullen is the author of "It Takes a Village Idiot: Complicating the Simple Life" and "Baby's First Tattoo."
Previously:

More like 'wack' Friday
The good, the ad and the ugly
The desert of the real
Let books be large and in charge
I was insulting people way before the Internet
GPS drill sergeant: Left, right, left!
Butterfly in the sky, you make winds go twice as high
Music to my ears it's not
You don't light up my life
Fair or not: Country living is far from 'Little House'
A parable for the 'ages'
Top 100 Cable news stories of the century
Green dumb
A developing story
Thinking outside the lunch box
What's good for the goose is good for the scanner
Newspapers will survive, but network TV?
A really big show of generation gaps
When pigs flu
The reports of our decline have been greatly exaggerated
Mergers and admonitions
Invest in gold: little, yellow, different
Stuck in Folsom Penthouse
Collecting karma
Setting loose the creative 'juice'
It's all in the numbers
You're damaging your brain with practical skills
The real rat pack
The unspeakable luxury of the Park-O-Matic
Gross-ery shopping

© 2009, NEA