'He loves only gold, only gold'
By Jim Mullen





http://www.JewishWorldReview.com | My friend Oliver has been buying lots gold. For a while, I thought he meant that he was buying stock in companies that mine gold or hold gold as part of a well-balanced portfolio. Nope! He's been buying gold bars, little gold bars about the size of a Skor. I can't remember the exact weight, but they were hefty for their size — maybe a quarter-pound each. He's made money on them because the price of gold is way up.

But he's not buying them because they're worth so much. He's buying them because he doesn't trust any other investments. Banks can fail, the dollar can fall, stocks can turn worthless. His art collection may go out of fashion. I won't tell him that his art collection was never in fashion, but I'm pretty sure I saw a cat in his painting of dogs playing poker. Once it got out that he was putting all his savings in mini-ingots, his friends and co-workers have taken to calling him Goldfinger.

"Laugh now," Ollie says, "But you won't be laughing when the real recession hits." The real recession? What does he think we are in now?

Ollie's convinced that things will get worse, that the world's economy will collapse, that someday you won't be able to buy a thing with paper money. And when that day comes, he'll be sitting on his stack of gold like King Midas while the rest of us will be living in a "Mad Max" movie.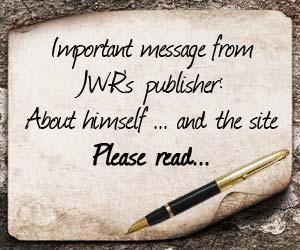 "Your money's not going to be worth the paper it's printed on," he says as he lets me handle some of his shiny gold bars. "And keep your hands where I can see them."

"You've changed," I said, trying to figure out how to palm one of the bars without him noticing. This would make a nice wedding band …around my waist! Gold is delightful to touch — smooth, cold and solid — but then, stroking a stack of hundred-dollar bills would probably feel pretty good, too. I've never touched a wrapped bundle of hundreds, even though I've been led to believe they are falling out the backs of armored trucks on a regular basis. Where's my leather briefcase stuffed with cash?

"So let's say after the crash happens, I come up to you and say, 'Hey mister, can I mow your lawn?' and you say, 'Yes.' How much gold do I charge you? A whole bar seems a little much for an afternoon's work, but a little shaving may be too little. How do you pay your cable bill with your gold bar? How do you pay your electric bill? How much gold does it take to buy a quart of milk?"

I didn't want to tell him, but I'm pretty sure this is why we stopped using gold for money, because it is so hard to change. First, how do you know it's gold? What if it's just something that looks like gold? Would you know the difference between 14-karat gold and 24-karat gold? I don't. Does Goldfinger?

"You don't get it," Ollie said, hauling back the two bars that had somehow inched very close to the edge of the table above my lap. "There won't be any cable bills after the crash. There won't be any electric company. There won't be any lawns to mow. It'll be total chaos. That's why I'm buying gold!"

"Then what good is all the gold?"

"I'll buy food with it."

"If that's your big worry, shouldn't you be collecting cubes of bullion, not gold bullion?"

"You are an idiot," he said.
Every weekday JewishWorldReview.com publishes what many in the media and Washington consider "must-reading". Sign up for the daily JWR update. It's free. Just click here.
Comment by clicking here.
Jim Mullen is the author of "It Takes a Village Idiot: Complicating the Simple Life" and "Baby's First Tattoo."
Previously:

Think about direction, wonder why …
Flushing your money down a diamond-studded toilet
More like 'wack' Friday
The good, the ad and the ugly
The desert of the real
Let books be large and in charge
I was insulting people way before the Internet
GPS drill sergeant: Left, right, left!
Butterfly in the sky, you make winds go twice as high
Music to my ears it's not
You don't light up my life
Fair or not: Country living is far from 'Little House'
A parable for the 'ages'
Top 100 Cable news stories of the century
Green dumb
A developing story
Thinking outside the lunch box
What's good for the goose is good for the scanner
Newspapers will survive, but network TV?
A really big show of generation gaps
When pigs flu
The reports of our decline have been greatly exaggerated
Mergers and admonitions
Invest in gold: little, yellow, different
Stuck in Folsom Penthouse
Collecting karma
Setting loose the creative 'juice'
It's all in the numbers
You're damaging your brain with practical skills
The real rat pack
The unspeakable luxury of the Park-O-Matic
Gross-ery shopping

© 2009, NEA