Jewish World Review Dec. 31, 2009 / 15 Teves 5770
Nearly everything progressives say about neoconservative interventionism abroad applies to their own preferred policies at home
By A. Barton Hinkle





http://www.JewishWorldReview.com | There are few things as mystifying as the dissonance of modern American progressivism. And nowhere is that dissonance more apparent than on the bright line dividing foreign and domestic policy.

For the past eight years, the dominant strain of progressive thought railed against neoconservative foreign interventionism. It abhorred the use of coercive hard power — military might — to achieve ostensibly desirable goals such as the spread of democracy. Progressives found the promotion of American values through brute force arrogant and even cruel.

Throughout the Bush years, America-the-bully was a leitmotif. "American Bully Strikes Back," was the headline on an October 2001 piece in Salon about the war in Afghanistan. "Leaders who can persuade and convince fare better than those who bully and abuse," wrote H.D.S. Greenway in a 2005 review of Taming American Power, in which he denounced "neoconservative theories of social engineering." Likewise, The New York Times denounced "threat and brute force" in the 2007 editorial, "Bullying Iran."

In a 2008 piece in The Nation about candidate Barack Obama's foreign policy, Robert Dreyfuss observed that "U.S. involvement abroad, even when well-intentioned, is perceived on the receiving end as heavy-handed meddling." He even found cause for alarm in the fact that some of Obama's advisers "are strong advocates of using U.S. military force to intervene in cases of severe violations of human rights, including genocide."

The progressive notion that American power projection is problematic on moral grounds and dubious on empirical ones remains strong today. In a pre-Christmas piece on The Huffington Post, Tom Englehardt recalls that in 2001 the Bush administration "had expansive dreams and gargantuan plans." The neocons were "desperately in love with the U.S. military and complete romantics about what it could do." Alas, "in the biggest dreams" we find "the largest miscalculations." In a same-day piece for The American Prospect, Ann Friedman despairs at the idea that American firepower can be a force for good in the world: "To me, the answer is tragically apparent: It doesn't matter whether U.S. military intervention can be a force for humanitarianism because, in Afghanistan, it never has been and won't become one."

Beyond American shores, progressives much prefer Joseph Nye's doctrine of "soft power" — which Foreign Affairs recently summed up as "one country's ability to get other countries to do want what it wants, in contrast to ordering or forcing others to do what it wants."

Yet turn the subject to domestic policy, and what happens? Progressives eagerly embrace the use of coercive hard power to achieve their aims. Force industry to adopt a cumbersome cap-and-trade policy to reduce carbon emissions? Check. Force the country to adopt a health care "public option"? Check. Threaten people with fines and even prison to impose an individual mandate? Check.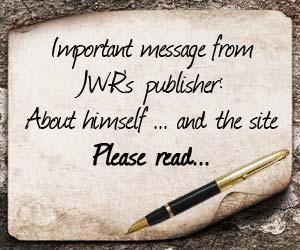 So much for the concern about "social engineering" and well-intentioned but "heavy-handed meddling." When it comes to domestic policy, progressives are just as eager as neocons are to embrace "expansive dreams" and "gargantuan plans." Just as hopelessly romantic about what the threat of force can achieve. And just as arrogant about the rightness of wielding it. (Writing on the Web site Open Left, for example, Adam Bink defends the individual insurance mandate thusly: "I don't care if people don't want health insurance . . . .Pay up, folks.")

Well, progressives might say, lower carbon-dioxide emissions and universal health care are greatly to be desired, and they cannot be achieved without government compulsion. What's more, progressives do not see themselves as cramming policies down an unwilling public's throat. They see themselves as rescuing the public from the bad guys: corporate polluters and greedy insurance companies. Fair enough. But by the same token, neoconservatives don't see themselves as bullies, either. They also see themselves as rescuers — stopping genocide and liberating the oppressed from the yoke of tyrants such as Saddam Hussein and the Taliban.

Progressives might contend there is another big difference: They are only trying to impose their will on their fellow Americans, while neoconservatives want to impose their will on non-Americans. But this line of reasoning is fraught with snares.

For one thing, it is not clear why we owe the personal wishes of our fellow citizens less deference than the preferences of foreigners, rather than more. For another, it would seem to suggest Jim Crow laws might have greater claim on our allegiance than, say, an international arms-control or climate treaty. Third, many progressives ground their arguments for health care reform in universal considerations: "Health care is a human right," as Amnesty International USA, the Vermont Workers' Center, the General Secretary of the United Methodist Church, and many other progressives say. But if justice permits the use of force to uphold universal values, then arbitrary national boundaries shouldn't stand in the way of those universals. Don't progressives otherwise favor cosmopolitanism over narrow nationalism?
Every weekday JewishWorldReview.com publishes what many in in the media and Washington consider "must-reading". Sign up for the daily JWR update. It's free. Just click here.
A. Barton Hinkle is Deputy Editor of the Editorial Pages at Richmond Times-Dispatch Comment by clicking here.
© 2010, A. Barton Hinkle