Jewish World Review Dec. 28, 2009 / 11 Teves 5770
The Family Power Struggle Goes On…
By Malcolm Fleschner


http://www.JewishWorldReview.com | I think I realized that I was turning into my father when my nose and ear hairs started growing out of control, often to the point where a stiff breeze could briefly lift me off my feet. But the transformation was no doubt completed when I caught myself berating my three children for constantly leaving the lights on all over the house.

Admittedly, my dad was far from the first to express exasperation with his children for wasting electricity. After all, fathers across the globe have long been recognized for their pivotal role in teaching the next generation the importance of life's simple values - specifically, the value of not wasting dad's money.

Which is why dads chastise their kids with the same set of snide parental catchphrases, including standards like "What were you, raised in a barn?" for whenever an outside door is left open, "Money doesn't grow on trees, you know" to refuse requests for extravagant purchases and, for when we can't think of an actual reason to say "no," the universal catch-all "You'll thank me one day."

Frankly, I'm surprised that dads have not come up with a similar expression to direct toward their children who leave lights burning unnecessarily. In an effort to fill this void, I'm testing out a few new possibilities on my kids, including "What, do you own stock in the power company?" "The light switch also has an 'off' setting," and "Electricity doesn't grow on trees, you know" (Originality isn't a dad's strong suit).

Thankfully, I'll have plenty of opportunity to see what works, as my kids appear determined to continue leaving plenty of lights on. I would conservatively estimate that I now spend about 75 percent of my waking hours switching lights off as I wander from room to room. This frees up the other 25 percent of my time for cursing and shouting out in pain after I've stepped on yet another stray Lego that's been left out and I didn't see because - you guessed it - I'd just turned off the lights.

Admittedly, my wife and I bear at least some of the blame for our kids' behavior. During potty training, every time they successfully used the toilet as intended, we leaped up and down with such enthusiasm, you'd have thought we were a couple of teenage girls meeting the Jonas Brothers backstage, and not two full-grown adults in a crowded bathroom gazing into a toilet. So the kids probably just leaving the light on as a courtesy so that we can continue monitoring their ongoing commode-related achievements. This would also explain why they also rarely remember to flush.

But my point is that, like most fathers, I have a well-established track record of aggressively encouraging other members of my household to reduce their wasteful energy use. So naturally, I was delighted when my wife suggested that we take our energy conservation efforts a step further. "Great!" I said. "I'll buy a cattle prod. That'll teach those kids to respect the power of electricity!"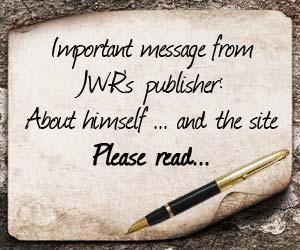 My enthusiasm dimmed a little, however, when my wife clarified by explaining that her idea did not include prompting a visit from Child Protective Services, but rather was for our family to try to go an entire weekend without using any electricity, except to run essential appliances. Then my enthusiasm dimmed even more when she further clarified that the "essential" label does not apply to the computer, television, DVD player, radio, toaster, popcorn popper, vibrating massage chair or my home Slurpee maker.

Her hope, it appears, is that by foregoing electricity for two whole days, we'll spend more quality time together as a family, learn to be more environmentally conscious, and maybe enjoy a few of those delightful sandalwood-scented candles she recently purchased at the farmer's market. That this chosen weekend just happens to overlap with a pivotal Sunday of football, well, that's no doubt just a coincidence.

At first, I tried to explain that we didn't need to be concerned about wasting energy since our hometown of Palo Alto gets all its electricity from a single non-polluting source. But then, when she demanded proof, I could find no hard evidence that the city is, in fact, powered entirely by tapping into the creative energy emitted by Steve Jobs' genius.

And forget about trying to point out to my wife that she only got the idea of doing without electricity from the Internet, an information source which runs on — that's right — electricity. Oh, the irony!

So it looks like we'll be trying this electricity-free weekend idea, after all. Thankfully, my wife made one concession, and will allow limited use of one or two battery-powered appliances. Unfortunately, I think the appliance she has in mind is my electronic nose-and-ear hair trimmer.
JWR contributor Malcolm Fleschner is a humor columnist for The DC Examiner. Let him know what you think by clicking here.

Previously:
10/26/09: Rapidly approaching fuddyduddy-hood
06/20/09: Waging a backyard turf war
02/20/09: The Sties Have It
04/30/09: Planning of the Apes
04/08/09: No more phoning it in
02/26/09: Tuning in to the English Channel
02/19/09: 25 AND COUNTING
02/13/09: A new life, dead ahead
01/29/09: NOW STARRING ... EVERYBODY!
01/15/09: You know the type
01/08/09: Just in time, here comes 2009
11/20/08: Hotels go for the green
11/06/08: Something does not compute
10/30/08: Early adopters tech their chances
10/21/08: Cyberspace invaders
10/21/08: Keeping up disappearances
09/17/08: Victims of math hysteria
08/07/08: My newfound sense of self (promotion)
06/24/08: Getting the brand back together
05/29/08: Phrased and confused
05/13/08: Take this job and love it
04/17/08: News you can (re)use
04/02/08: Commercial (over)load
02/20/08: An overdose of reality
02/14/08: A developing situation
01/30/08: I can tech it or leave it
01/02/08: Confessions of a coke addict
01/02/08: Our bills are due
12/13/07: Going (to lunch) once, going twice…
11/28/07: Out with the old
11/06/07: My latest pet project
11/06/07: Can't tune it out
10/23/07: Something special in the hair
09/12/07: Can I have your attention, please?
09/12/07: Houston, we have an image problem
08/21/07: In the heat of fashion
08/09/07: Let's get in the game
06/13/07: You gonna eat that?
05/08/07: That's disinter-tainment
05/02/07:You Are (not) Getting Sleepy...
04/18/07: No time like Father Time
03/15/07: Deface the Nation
03/08/07: More gifts? You shouldn't have
02/22/07: Relationships can be such a chore
12/05/06: Who's calling the shots?
11/09/06: I'm taking selling to a whole new level
10/27/06: Some skills are beyond repair
10/18/06: You can't tech it with you
10/04/06: Award to the wise
08/24/06: Phrased and Confused
08/09/06: We're Gonna Party Like it's $19.99
07/19/06: Just Singing in the Brain
05/24/06: Who says you can't go home again?
05/11/06: When nightly news stories go off script
04/26/06: Cents and sensibility: A thought for your pennies
03/16/06: The day the Muzak died
02/23/06: Checkbook diplomacy begins at home
02/15/06: Today's toys: Where learning means earning
© 2006, Malcolm Fleschner