Jewish World Review Dec. 22, 2006 / 1 Teves, 5767

Global Warming? New Ice Age? Better to adapt than die

By Drs. Michael A. Glueck & Robert J. Cihak

http://www.JewishWorldReview.com | All the recent worry about carbon dioxide (CO2) in the air is even more out of proportion than the now-dissipating worries about DDT for malaria control. DDT alarmists caused tens of millions of unnecessary deaths, plus billions of cases of unnecessary malarial illness and debility. Let's not allow CO2 hysteria to kill millions more.


In contrast with human-created DDT, CO2, a "greenhouse gas" has been part of the earth's atmosphere as long as the earth has existed. About 450 million years ago, the earth's atmospheric CO2 level was about 2000 percent higher than it is today, at the same time the earth's atmosphere was about the same temperature as today.


In trying to control the atmosphere's CO2 levels, such as under the Kyoto Protocol Treaty, alarmists would likely inflict a human death toll comparable to the malaria epidemic, if the professional and amateur CO2-worriers have their way. Trying to control CO2 levels would be much more harmful to human health than any possible benefit.


In a new book, "Unstoppable Global Warming: Every 1,500 Years" (Rowman & Littlefield, 2007) S. Fred Singer and Dennis T. Avery report recent scientific discoveries about the earth's climate. Dr. Singer is a Ph.D. climate physicist, founding dean of the School of Environmental and Planetary Science at the University of Miami and first director of the US National Weather Satellite Service. Avery is a senior fellow of the Hudson Institute, a former senior analyst in the US Department of State and an expert on agriculture and the environment policy.


The authors alternate chapters evaluating scientific evidence and political manipulations with six "baseless fear" chapters addressing false tales about changes in sea level, species extinction, drought, storms, global cooling and human deaths.


One of the new and fascinating observations is that CO2 changes follow rather than precede climate fluctuations. As Dr. Singer puts it, "CO2 changes have lagged about 800 years behind the temperature changes. Global warming has produced more CO2, rather than more CO2 producing global warming. " CO2 is innocent, not guilty.


This turns the entire basis for the Kyoto Treaty on its head. These scientific advances show that CO2 worriers are like people who confuse cause and effect. This is sort of like saying fallen-down trees bring on high winds and storms; most of us recognize that storms can bring high winds and that the high winds blow trees over, not the other way around.


For about two decades in each period, the earth warmed a bit, starting in about 1850 and 1920; the total temperature change was about 0.8 degrees Celsius. Some cooling spells also intervened. Since 1850, the productivity, general wealth and living standards of the human race improved substantially, despite wars and massive human sacrifices at the hands of communists, Nazis and other oppressive tyrants. Human creativity and adaptability have largely overcome the ever-present vagaries of weather and climate change.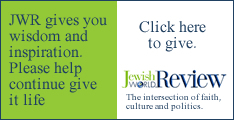 Environmentalist Bjorn Lomborg, in his book "The Skeptical Environmentalist," estimated that implementing the Kyoto Treaty would cost at least $150 billion every year. UNICEF estimates that "$80 billion per year could give all Third World inhabitants access to the basics like health, education, water and sanitation."

As Dr. Singer says "Science is the process of developing theories and testing them against observations until they are proven true or false." Science is a search for truth based on evidence, not a search for consensus of beliefs.

Canadian geologist Jan Veizer notes, "Models and empirical observation are both indispensable tools of science, yet when discrepancies arise, observations should carry greater weight than theory." In other words, pay more attention to the evidence you can see than to what scientists makes up, even if they're showing you computer printouts.

The computer climate models did not predict some recent climate-influencing phenomena. For example, based on satellite weather measurements, NASA researchers found an unpredicted massive loss of heat over the tropical Pacific Ocean. This "heat vent emitted about as much energy during the 1980s and 1990s as would have been generated by an instant doubling of the air's CO2 content" according to Dr. Singer.

In addition to not predicting this event, climate scientists have not been able to fit their computer models to these unpredicted observations. Based on this and other failures, Dr. Singer concludes, "We can't trust the climate models at all."

Even global warming true believers admit that the Kyoto Treaty would have, at best, a miniscule and undetectable effect of less than 0.05 degree Celsius on global temperature.

Yes, global warming, global cooling, and greenhouse gases are real and natural phenomena. But scientific evidence points to activity in the sun, plus changes in the earth's orbit and the earth's axis, as much more significant factors underlying global climate change. Several different solar cycles overlap and reinforce each other about every 1,500 years, in addition to multiple other cycles. Worldwide climates changed up to several degrees Celsius over each of these 1,500-year cycles.

Over the last million years, each major climate cycle has lasted about 100,000 years. Ice ages lasting about 90,000 years have alternated with 10,000 years long "interglacial warm periods." Our current interglacial warmth started about 12,000 years ago. Temperatures during the ice ages were seven to twelve degrees Celsius lower than today, a much wider swing lasting much longer than the 1,500-year cycle.

As Dr. Singer says, "The climate event that deserves real concern is the next Big Ice Age. That is inevitably approaching, though it may still be thousands of years away. When it comes, temperatures may plummet 15 degree Celsius, with the high latitudes getting up to 40 degrees colder."

So why does the CO2 controversy continue? Perhaps French President Jacques Chirac gave the game away in 2000 when he said that the Kyoto Protocol Treaty represents "the first component of an authentic global governance." We suspect that many politicians and others are jumping on this bandwagon to enhance their personal power, prestige and pay.

Call it the global-political-industrial-media complex, if you want.

So, what is best for the health and well-being of humanity? Not only is global warming not a threat, it's likely to be a boon to mankind, as it was in the 900 AD to 1300 AD Medieval Warming and in the 200 BC to 600 AD Roman Warming. Current political moves internationally, nationally and even in the city of Seattle and other localities to control CO2 only benefit those few on the payroll or on power trips. The rest of us are made poorer and less healthy.

People are smart. They move out of the way of growing glaciers. If they live on sinking land threatened by storm floods, at least some move to higher ground (unless they're making good money off flood insurance). Most people retire to warmer, not colder, climates.

People's health and lives are better, longer, more productive and more fun in wealthy societies than in poor ones.

Wealthy is healthy.

We've always had hot and cold climate spells. In recent centuries, human progress has outpaced changes due to weather and climate.

Whether she blows hot or cold, it's more effective and wiser to use resources to adapt to the Mother Nature's whims than to try to change her ways.
Editor's Note: Robert J. Cihak wrote this week's column.
Every weekday JewishWorldReview.com publishes what many in in the media and Washington consider "must-reading". Sign up for the daily JWR update. It's free. Just click here.
Michael Arnold Glueck, M.D., is a multiple award winning writer who comments on medical-legal issues. Robert J. Cihak, M.D., is a Discovery Institute Senior Fellow and a past president of the Association of American Physicians and Surgeons. Both JWR contributors are Harvard trained diagnostic radiologists. Comment by clicking here.
© 2006,