Jewish World Review Dec. 14, 2006 / 23 Kislev, 5767
Do public menorahs cheapen Hanukkah?
By Janet I. Tu
Beliefs expressed — and the actions taken — by "Rabbi Grinch" don't represent the majority opinion or approach of the larger Jewish community
JewishWorldReview.com |
EATTLE — (MCT) When Diana Raphael Carver of Snohomish, Wash., takes her menorah out each year, she is reminded of eating potato pancakes at Hanukkah celebrations when she was a child, and looks forward to observing the holiday with her own daughter and 3-year-old granddaughter.


When she lights the menorah's candles, it's a time for reflection. That's why she doesn't like the idea of displaying a giant electric menorah at Seattle-Tacoma International Airport.


"It cheapens Hanukkah" and reduces the menorah to a decoration, said Carver, a retired advertising executive. "It takes away from what Hanukkah really means — a thanking of G-d and reminding us of the miracle that happened."


Carver is among other local Jews who, for a variety of reasons, say they disagree with the approach of a local Lubavitch rabbi who requested that the Port of Seattle install an 8-foot-tall electric menorah at the airport.


When Rabbi Elazar Bogomilsky and his attorney couldn't get a definite answer from the Port they threatened legal action, sending the Port a draft of a 24-page lawsuit.


The Port took down its Christmas trees, prompting a torrent of angry e-mails and extensive media coverage. On Monday, the rabbi said he wouldn't file a lawsuit and Port staff put the trees back up.


There will be no menorah displayed this year, though the Port said Tuesday that it would form a committee early next year to determine how best to handle the issue.


Elsewhere around the Seattle area, there already are a number of menorahs in public areas — many of them given by Bogomilsky's group, Chabad-Lubavitch.


Rabbi Daniel Weiner at Temple De Hirsch Sinai in Seattle and Bellevue, Wash., said the intentions of Bogomilsky and his organization were good but don't represent the majority opinion or approach of the larger Jewish community.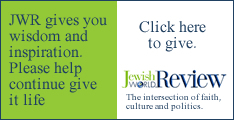 Weiner believes that displaying a menorah every time there's a Christmas tree "establishes a false parallel between Christmas and Hanukkah."

"Hanukkah is a minor Jewish festival. Christmas is a major Christian festival. It skews Jewish religious priorities to assert that Hanukkah needs to have equal time with Christmas."

Marc Levy, an attorney in Seattle, said displays of religious symbols on government property have to be looked at through a legal lens. What offends him, Levy says, is seeing the dilution of religious symbols — their conversion into secular symbols.

"The idea that you can put up a Christmas tree and say `happy holidays' to everyone is not respectful of Christianity and not respectful of other religions. ...

"For Christians, I'm sure, it cheapens their symbols. And I'm sure it offends everyone else who doesn't share their symbols because those aren't my holidays."

Carver, the Snohomish resident, said she's upset that Bogomilsky and his attorney threatened a lawsuit. She also doesn't think much of electric menorahs. The flame "is a very special symbol of G-d's love. An electronic bulb doesn't cut it."
Every weekday JewishWorldReview.com publishes what many in Washington and in the media consider "must reading." Sign up for the daily JWR update. It's free. Just click here.
Comment by clicking here.
© 2006, The Seattle Times. Distributed by McClatchy-Tribune Information Services