By Rabbi S. Binyomin Ginsberg

http://www.JewishWorldReview.com | You may have the same recollections I have of those first days of the school year, as the teachers were breaking the ice and trying to establish a rapport.

I recall that most of my teachers would do the what did you do this summer activity. You know, the brainless "lesson" where each student gives a short summary of how he spent the summer.

Jacob shares about his camping experience. Marc describes the rides at Disneyland. And so on.

But, inevitably, some kids would never have much to report. Those are the students that didn't even attend a day camp, let alone go on vacation. Their family's budget didn't allow for those luxuries.

I strongly discourage teachers from using the above-described activity with their students. It has the potential to cause so much hurt and pain for those underprivileged children. Worse, it can immediately cause great resentment from the student to the teacher. The disadvantaged student will see the teacher as a cause of his pain and suffering. While until now he silently suffered with the feelings of not having what his friends have, the teacher has now exposed that pain and opened up the wound for everyone to see.

Why do I raise this issue well into the school year? Because a similar pattern occurs now, when children receive different types of presents.

I am not taking the position that all children should have everything equal. What I would like you to consider is what we can do to help our children deal with some of the harsh realities of life — in which some of us have and some don't — and how to deal with potential situations that can cause jealousy.

Parents must be realistic and realize that your child's friends get all types of gifts. When your child tells you about all the different things that his friends received, you may feel that your child is indirectly saying that he expects the same from you. You may suddenly feel like an inadequate parent.

One response may be to knock the very notion of Chanukah gifts, as there is no authentic source for this "custom". Another may be to try to show your child how you give him things that his friends don't get. But these are probably the two least effective responses you can give. The child, at this moment in time, is simply not interested in hearing either.

The first thing to do when your child shares the list of gifts that his friend received is to detect why he is sharing it with you. In most cases, it is because he is feeling jealous. If so, the one and only thing you can and should do is acknowledge the feelings, without laying blame and guilt.
CHILDREN AREN'T GULLIBLE
I know that some people may take the position that we have to be realistic. Life is, after all, simply not fair. I am not questioning that approach just based on Torah values, but also as a healthy response. If we can effectively deal with the issues that appear to state that life is not fair and that there is no justice in this world, we will do our children a great service.

How foolish do we think our children are that they will be pleased with a response of life is not fair when they complain that their friends have something that they don't? Ultimately, they need to learn that they will not get everything their friends have and that things seem to not be fair. However, these must be structured lessons that will remain with them for life. I believe that we have all witnessed the words of the Mishnah come alive as we are told that jealousy is one of those things that removes a person from this world.

Ultimately, we can take two different approaches on how we deal with this issue and I will share these approaches. You decide which one makes more sense.
PROTECT A CHILD'S DELICATE AND FRAGILE FEELINGS?
The first is that we try to protect the delicate and fragile feelings of the child. We try and have the child imagine that he is living in the "equal world". In the "equal world" all children under the age of twelve go to bed at 8:00 p.m., all children receive fifty-cents in allowance, all children must eat the same size portions at their meals, all children have the same homework load, etc. In the "equal world" all children will partake in the same extra-curricular activities. Everyone, regardless of their singing ability, will have the same right and chance to join the choir and everyone in the family will take piano lessons.

In this world, whenever something happens that seems to not be equal, we do our best and create our logical balance. We are also challenged to create situations that equal others. After all, we want to protect our child's feelings and we don't want them to have feelings of jealousy.

The second approach is to relay to our children the message that one life is not equal to another but that is very different than fairness. We may not understand and see how things are really fair, but we must believe that the Divine is treating each of us fairly.

I think we all realize that the first approach is doomed for failure and the second one will require some hard work and proactive planning.

As a principal of a school, one can expect to hear children complain that some students that are treated differently than others. I have no problem with those complaints. They are easily defendable (even to young children) and what I try to do is help children understand the difference between fair and equal.

To the parent that has the goal of treating the children equally, I will make it very clear: It is simply impossible to treat all children equally. More so, it is WRONG to treat each child equally. Let us consider a simple example.

Charles and David, twin brothers, love to run around during recess. You may think that will both need new sneakers at the same time. If Charles wore out his sneakers sooner than David, would it make sense that David should also get a new pair of sneakers at the same time that Charles is getting his? Obviously not! We must accept the fact that each child has different needs in all areas of life and what matters is that each child is getting what he needs and is not getting something just because another sibling is getting it.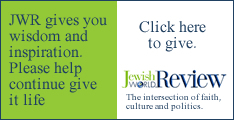 I once overheard a conversation between a parent and a child. The ten-year old was complaining that the father arranged for a tutor for his brother and not for him. The father, in a calm and clear tone, explained that if he would need a tutor he would also provide that for him. The father then went on to ask the child is he was interested in going to the dentist the next day and have one of his teeth pulled. The child was surprised at the father's suggestion and explained that his teeth were all fine and didn't need any pulling. The father then shared the idea that his brother was going to have his tooth pulled and if all is equal, then he should also get his tooth pulled. I can't describe the expression on the child's face when he got the message the father was effective conveying.

Most children, in their initial stages of moral development, if they could articulate, would define fairness as "everyone gets the same". Unless we do some quality training of our children, they will keep this same definition in their adult lives and I feel sorry for anyone having to live with an adult that has that definition of fairness.

The best definition of fairness is the one I heard from the great educator, Dr. Rick Lavoie. He said that fairness is that "everyone gets what he or she needs."

As good of a job that we may do in this area, we should still expect our children to have jealous feelings. It is not realistic to instruct children that they are not allowed to feel jealous. After all, Number Ten of the Ten Commandments is not that it's forbidden to be jealous. Rather, it is that we are not allowed to act on our jealousy.

One of the more common situations that cause feelings of jealousy comes with the arrival of a new sibling. Just being aware of the situation and trying to help the child deal with those feelings of jealousy is a great beginning. However, don't expect that a simple statement of "don't be jealous because Mommy and Daddy love you also" will do the trick.

In summary, parents who go to great lengths to see that they give each of their children the same amount of energy, time, and resources are definitely being unfair to all of them. Let us celebrate the unique needs, goals, and personalities of each of our children and treat them fairly!
Every weekday JewishWorldReview.com publishes what many in in the media and Washington consider "must-reading". Sign up for the daily JWR update. It's free. Just click here.
JWR contributor Rabbi S. Binyomin Ginsberg is dean of Torah Academy in Minneapolis. Comment by clicking here.
© 2006, Rabbi S. Binyomin Ginsberg