http://www.NewsAndOpinion.com | The Dec. 17 centennial of the first powered airplane flight lead those of us who travel to some measure of reflection on what air travel is like today.

The Wright Brothers, it might be concluded, had it easier: no lengthy airport checkins, no security screenings that reveal your most intimate possessions to the free world, and no delays in taking off or landing.

But many things have changed since that 17-second flight a century ago; planes are far more sophisticated, capable of traversing great distances, and with that comes a need for technology to lend a hand. One firm, American Airlines, is undergoing a major tech overhaul to improve the "customer experience" on the ground and in the air, according to Monte Ford, senior vice president and chief information officer at the firm.

"For all the technologies that 'touch' the customer," Mr. Ford said in a telephone interview last week, "we ought to be leading the world."

That's not an inconceivable goal for American, given that the firm basically invented the key technologies used by most of the airline industry today, starting with the now-spun-off Sabre (stet) global travel distribution system. It's a computer network that's at the backbone of many airline reservation systems and the Travelocity Web site. American has the largest frequent-flyer database on the planet, Mr. Ford says, although the system behind it is showing its age.

"The technology for [airline] revenue management, and scheduling and planning - we invented those things," he said. "We should be now reinventing ourselves as a technology company in the travel industry - and we're doing it."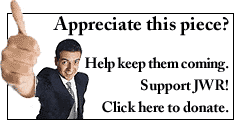 At the front line will be ways for American - with your permission, Mr. Ford asserts - to more easily identify you when you call in, or log on, or check something with your Blackberry or cell phone. Knowing that you're you, and you are probably wondering about the 4 p.m. flight on which you're booked, will make it easier for the airline's computers to give information about delays, special needs, connections, what-have-you.

Already, the firm has about 800 self-service check-in kiosks at airports, and is hoping to installing more. It's also possible to do your check-in from a home computer via the firm's own, and recently redesigned, Web site.

The goal, he said, is to remove as many of the hassles of modern-day travel as possible. Why? Because fewer hassles mean greater satisfaction in what Mr. Ford says is a highly emotional business.

"People have all sorts of emotions," when they fly, he said. "There's a million stories on our planes every day. We need to get them in on time and get them there safely."

At the same time, Mr. Ford had his own journey to negotiate since joining American in December 2000 from The Associates First Capital, a financial services firm.

The next month, American announced its purchase of Trans World Airlines, setting up one of the largest data integration projects in aviation history. Then, Sabre sold its unit which serves American to Electronic Data Systems, and after that, the entire travel industry, and, tragically, American and rival United Airlines in particular, were affected by the Sept. 11 attacks.

As Mr. Ford tells it, "it was a succession of bad news until two three months ago. We went through a near-bankruptcy. It has been painful and difficult. Now, we're seeing some light at the end of the tunnel."

That light is allowing the firm to explore ways of better interacting with customers, he said.

American's new systems will "allow us to work with our customers on terms that they deem relevant: PC to PC, Palm pilot, company server, telephone - it has to be on the terms our customers like it to be on."

Once in the terminal and past the security check, American customers can often find a wireless T-Mobile connection to the Internet at the airline's Admiral's Club lounges. The T-Mobile service, also found at many Starbucks and other locations, is a subscription service, but is a far easier (and faster) method of reaching the Internet than a dialup connection. Mr. Ford said the firm is exploring ways to make Internet connections available on board the firm's planes, many of which now have in-seat power connections.

It will be interesting to watch American's progress in this area, since many of us seem to have a need to remain connected wherever we are. For me, knowing that I can find out flight information more easily, and perhaps skip a check-in line, is a good start.
Find this column useful? Why not sign-up for the daily JWR update. It's free. Just click here.
JWR contributor Mark Kellner has reported on technology for industry newspapers and magazines since 1983, and has been the computer columnist for The Washington Times since 1991.Comment by clicking here.