http://www.NewsAndOpinion.com | A few hundred yards from the White House, a revolution is being methodically planned and prepared. Rather than overthrowing the government, however, this revolution is designed to enhance its services to a key segment of the population: the military veteran "who shall have borne the battle, and for his widow and his orphan," as Abraham Lincoln declared in his second inaugural address.

The goal will be an "enterprise architecture" for computer systems at the Department of Veterans Affairs that crosses 19 separate categories of services and benefits the veteran - or his dependents - receives. From eyeglasses to education, from dental care to death benefits, there are eligibility requirements for each program, and ways to make sure the right service is delivered.

Such consolidation and data engineering projects are not unheard of in private enterprise; the 19 benefit and service categories are equivalent to "lines of business" for a corporation. But the numbers are staggering: 240,000 employees in the agency, 6,000 locations, 26 million veterans and dependents to serve, of which 4.5 million may call on the department in a given year. The agency sends out $26 billion in pension payments annually and its budget, $60 billion, would easily put it in the realm of the Fortune 100.

According to Edward Meagher, acting assistant secretary for information technology, the ultimate goal will be to go from "19 stovepipes that have a limited awareness of each other," to a more integrated system that can follow a beneficiary's needs and enable better service.

Mr. Meagher's boss, Veterans Secretary Anthony Principi, is a committed supporter of the data project. Before assuming his post, Mr. Principi encountered a disconnect between records of a surgery he had at one V.A. hospital and the removal of stitches scheduled for another location: the second place had no knowledge of him. The new system will, it's expected, eliminate such missteps.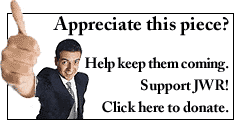 But it will do more: it will enable veterans to track their benefits, request services and perhaps be reminded when, for example, eligibility for a given benefit such as education is due to expire. One of the first tasks, Mr. Meagher said, is to design an enterprise-wide architecture for registering a veteran's request and tracking their eligibility. The idea will be to do this for all major V.A. programs: "Once you do it, it's gold," he said.

The agency has spent the past three years ramping up for this project: there's been a telecommunications modernization plan that's nearing completion, efforts at better securing the agency's data networks, and having all information technology project managers gain the highest level of professional certification. A new capital review program is in place, Mr. Meagher said, to make sure the agency's $1.4 billion IT budget is spent on the most essential items first.

Where the future spending will go is not fully detailed, although it's clear Microsoft will capture a good share, given the enterprise license the agency already has. Such "open" operating systems as Linux will be considered, and perhaps used, for some items as well, and the agency is looking at using Internet circuits for voice calls. It's a potential cost saver, but Mr. Meagher said many issues have yet to be resolved, and that he expects any such service to be offered by existing telecom carriers.

Mr. Meagher noted his office has the active support of Secretary Principi, who he said understands the management imperative for improving the data infrastructure. That kind of "buy in" was at times rare in government circles in the not-too-distant past. Agency chiefs didn't always fully grasp the link between service delivery and data support for that service.

On his own, Mr. Meagher has won approval in the close-knit world of government technology. He was featured on a recent cover of "Government Computer News" magazine as a leader in federal technology. Earlier in his career, he was celebrated for his Paul Revere-like efforts to alert large enterprises to issues surrounding the Y2K computer "bug."

Hearing about the plans for upgrading the V.A.'s technology systems, and having spent some time listening to the person responsible, is encouraging. It will be interesting to see the results of this undertaking, which may well lead to an improved level of service for millions of people and an example for other public - and private - enterprises to follow.
Find this column useful? Why not sign-up for the daily JWR update. It's free. Just click here.
JWR contributor Mark Kellner has reported on technology for industry newspapers and magazines since 1983, and has been the computer columnist for The Washington Times since 1991.Comment by clicking here.