http://www.NewsAndOpinion.com | The clock is ticking: roughly three weeks remain before Christmas and Hanukkah and Kwanzaa arrive - a little more time remains if you celebrate Christmas according to the Eastern Orthodox calendar - and shopping may be a bit difficult.

A news release from luxury sellers Neiman-Marcus states that their $75,000 special edition BMW and $50,000 Louis Vuitton luggage set are already out of stock, with the BMW going in just seven minutes. So, a tech holiday may be your best option.

Some more gift ideas:

A LOW-COST OBJECT OF D-ZIRE is Palm's Zire 21 handheld for $99.99 (or less at some online sellers such as Amazon.com). This is a monochrome, 8 MB handheld personal digital assistant that offers the basics, and then some. Included are basic applications to handle to-do lists, appointments, memos, expenses and a calculator; many other Palm-compatible programs can be added. The 8 MB of RAM (actually, about 7.2 MB is available for data storage) may not be enough to satisfy a corporate executive, but for students, homemakers, and many others, it'll be more than sufficient to track basic, vital information.

I don't believe you can find a better product for the money, and it'll make a super-neat gift.

BUSINESS CARD SCANNERS: I mentioned the IRIS Scanner for Mac users in this space last year (still available for under $200 from www.irislink.com/welcome/us.html) and would also add the CardScan 600 from Corex (www.corex.com) as a great gift.

Here's the principle for both: hook either one up to a computer, load the software, and exchange that never-ending stack of business cards for something useful, in this case, an updated address book.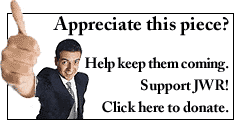 Both products offer a good level of accuracy and performance. Neither is "perfect," given that business card designs and printing methods aren't perfect. A card with black lettering on a dark blue background will prove difficult to scan. But you can edit the scanned information with either device, making it a bit easier to handle tough-to-read cards.

Organization is something I'm still striving to achieve, but having these kinds of devices is a very important building block.

USB SWITCHES: Another product that caught my eye is the Belkin USB switch, which lets you hook up two or four computers to a single USB device, such as a printer. It's a great idea if you have a PC, a Mac and want to share an output device, or an audio accessory or a scanner.

The two-device Belkin switch, available for under $50 in stores, is compact, does not require a separate electric supply, and its software performance under Windows is excellent; I have a few hassles with the Mac, but can overcome them.

Other USB switches can be found at stores such as CompUSA; getting one could end a fair amount of computer clutter and confusion.

CLEANLINESS IS NEXT TO ... your computer's keyboard, if you know what's good for you! 3M has some neat products for computer cleaning, including one for keyboards that includes a foam-type applicator that'll get around keys and into crevices. It shouldn't cost more than $7 at most stores, ask for the Keyboard Cleaner 674 kit.

Also useful is a can of compressed air (apply carefully to get the air and not the accelerant) to blast dirt out of tiny spaces. But to make your keyboard a delight, start with the cleaning kit. You'll thank me, I promise.

SAVE YOUR MAC SCREEN ... If you have a Mac PowerBook or iBook (stet), you know that oils transferred from your fingers to the keyboard can be picked up by the screen, causing permanent damage. RadTech of St. Louis (www.radtech.us) offers a great "ScreensavRz" (stet) product, a cloth that slips over the keys, allowing you to close the lid safely. The cloth can also be used to clean the display screen. Prices range from $12.95 to $17.95, and they're very neat, as are the matching sleeves the firm makes for the notebook itself.

Together, the two are a great gift and shipping is super fast ... my order arrived, via priority mail, in a couple of days.
Find this column useful? Why not sign-up for the daily JWR update. It's free. Just click here.
JWR contributor Mark Kellner has reported on technology for industry newspapers and magazines since 1983, and has been the computer columnist for The Washington Times since 1991.Comment by clicking here.