http://www.NewsAndOpinion.com | Three major holidays loom large on the horizon after this week's Thanksgiving observance: Hanukkah, which runs Dec. 19-26; Christmas, Dec. 25; and Kwanzaa, Dec. 26 to Jan. 1. (Eid-al-Fitr, which marks the end of the Muslim holy month Ramadan, concludes Nov. 25.)
For these holidays — and for those who have birthdays during this time — finding gifts can be a bit of a challenge. As has been done in this space for 13 years now, here are some suggestions for smart tech-related gifts.
DIGITAL RADIO IS A HIT: For many reasons, not the least making the crawl on I-270 and 495 more bearable, XM Satellite Radio, which I've enjoyed for quite some time, is a rather nice gift. Monthly fees start at $9.95, with longer-term deals available. Receivers range between $70 (for a unit that works with Windows PCs) and $125 or so for ones that work in your car. Other models, including some that can be custom installed, are also available.
But the hardware is only half the story: it's the service and the content that makes XM, which is based in the District of Columbia, worthwhile. Whether it's music, news or talk — even channels devoted to old-time radio, children's programming and comedy — there's a wide enough range of content on XM to help make even the longest road trip more enjoyable.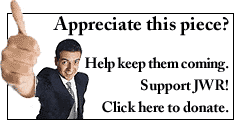 The PC version of XM, sadly only available for Windows, is a nice harbinger of things to come. One hopes the firm will bring out a model for Mac users; it would be nice to have the option of digital radio at one's desk, regardless of computing platform. Receivers for cars and homes are at most major audio stores; the Windows-based unit and other information can be found online at http://www.xmradio.com.
MULTI-FUNCTION CAN BE MULTI-FUN: Lexmark's X5150 multifunction printer, which retails for $129.99, prints, scans, copies and, with appropriate software, will fax through a Windows-based PC. On the Mac side, printing is excellent; scanning can be at times tricky. But just for a device that prints and copies, the X5150 is a marvel, and well worth considering.
I'm especially impressed by its high quality printouts: the blacks are very sharp, the colors are bright. Copies are reasonably quick, especially in color, but do not rival the speed of a regular photocopier. The printer handles envelopes, labels and other odd forms with ease. Print cartridges are long lasting and not too expensive, though heavy users may want to investigate other options. But for a home user, the device should be a welcome and useful tool.
It's also rather stylish, in my opinion, thought not as small as some printers. The paper path is straight through from back to front, so the likelihood of paper jams is less than with some other products.
PC users will find a wealth of software including the ABBYY (stet) FineReader (stet) scanning software, as well as PC-Fax software, in the box along with the printer. You can find the X5150 at major retailers, as well as at http://www.lexmark.com.
SECURITY IS ALWAYS A GOOD IDEA: And the $69.95 Norton Internet Secuirity 2004 from Symantec combines Norton AntiVirus 2004, Norton AntiSpam 2004, Norton Personal Firewall 2004 and Norton Parental Control. Each of these is rather straightforward: the anti-virus and anti-spam products are designed to block nasty items from either reaching your computer or cluttering your inbox. A personal firewall will keep intruders from hitting your computer via a broadband connection such as cable or DSL Internet. Parental control software will go a long way towards keeping your kids safe online.
Each component has been updated, and each is, in my view, a worthy contender in the marketplace. I've been to Symantec's Santa Monica, California, "virus lab," where computer viruses are tested, logged and defeated by the firm's experts. It's an impressive operation, and the firm's dedication makes this product — designed for Windows PC users — a welcome gift.
Find this column useful? Why not sign-up for the daily JWR update. It's free. Just click here.
JWR contributor Mark Kellner has reported on technology for industry newspapers and magazines since 1983, and has been the computer columnist for The Washington Times since 1991.Comment by clicking here.