Jewish World Review Dec. 26, 2003 / 1 Teves, 5764

Safety icon lost as notifications taken off tray; CD drive keeps breaking; more
By James Coates
http://www.NewsAndOpinion.com | (KRT) Q. The icon labeled "Safely Remove Hardware" has disappeared from the notification area at the right side of my Taskbar. I've checked several books on Windows XP with no success. Any suggestions?

Henry Moulton@att.net

A. The Safely Remove Hardware icon that crops up on the Taskbar is part of the plug-and-play tools that started with Windows ME and continue into XP. In Windows ME, the display of the icon is hard-wired and not removable for a very good reason: If you yank something out of the USB port while data is being written to it, there is a chance that the sudden removal could make things like USB hard drives and those tiny thumb drives unusable.

Still, in Windows XP, Microsoft responded to complaints about cluttering the tray with icons by allowing users to dump the icon for safe hardware removal and many other so-called notifications. The commands are in the Taskbar Properties menu that is reached by giving a right-click to the Start button and picking Customize.

There you will find a list of all of the gadgets and software registered to display notification icons when attached to the computer. Each is accompanied by commands for stopping or starting their display. In your case you'll want to add a check in the box for the Remove Hardware icon and it will be restored.

Let me expand a bit on the topic and remind you how to remove non-notification icons from the tray. Click on Start and then Run and type the command msconfig. A menu will appear, including a tab for the start-ups that place icons in that tray. You can remove the check beside each for those you don't want to appear automatically on bootup. This command dates back to Windows 98.

Q. I have a Micro Center Pentium III PC running Windows XP, which came with CD-ROM and CD-R drives. After about 18 months, both CD drives broke. In each case, the little drive belt that connects the drive mechanism to the door snapped. Bad luck, I thought. So I bought a new one.

It broke in a week in the same fashion. Really bad luck, I thought. Bought a new one, and now, after a month, it has broken again in the same way. Any idea why this could be happening?

No one seems to know. None of the hardware manufacturers are particularly helpful. If it makes any difference, I did need to replace the motherboard in the middle of all this and was told that it may have overheated. I'm at wits' end.

Rob Macklin, Bolingbrook

A. Your patience seems in a league with that demanded of the title character in the Book of Job, Mr. M., and I'm afraid you came to the wrong guy to part the seas on this one. Unless you happen to have an incredibly warped CD that slams into the top of the drive's disk tray and puts terrible torque on the gear box in those drives, I can't think of a cause, and neither could the hardware geniuses I consult when my own fumble-fingered mechanical skills peter out. I'm assuming that the manufacturer didn't charge you for the string of wrecked machines since you don't mention financial issues.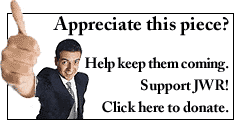 So let me take a shot at suggesting a fix that will eliminate any possible kink in the power supply to that overheating motherboard and will call on different parts of the machine than the IDE cables that power and operate internal CD drives.

Go back to Micro Center or fire up Google and find an external CD-R/RW drive that works through the USB ports on that Windows XP machine. It won't read and write as fast as an internal drive because your machine probably only has sluggish USB 1.0 ports. If you were to add an internal USB 2.0 card to the machine, you would get speed rivaling hard-wired internal drives. I know this doesn't solve the core problem, but if the old saying "once bitten, twice shy" holds true, then you've already got six reasons to be shy of trying a fourth replacement.

But please, before you do anything, check your CDs for warping. Get something you know is OK, such as a rented DVD, and then stack any suspect warped CDs on top of it pancake-style look for any gaps. And if any readers can say why your machine eats drives while most machines only eat discs, I'd appreciate hearing from them.

Q. I reviewed a real estate Web site for a particular listing. The listing is for a home for sale by my relatives. While they have done considerable work readying their home for sale--painting and all--they were faced with a decision. Should they rehang pictures and wall hangings or leave the freshly painted walls bare? They left the walls bare, so that the new owners could hang whatever they want on walls that are clean from nail holes, etc.

But the home lacks a homey or complete look. If there is no software available to computer-decorate viewable home listings, there should be. Software that cuts and pastes pictures, changes carpeting colors and adds different flooring patterns would really be a convenience, helping both the seller and buyer.

Brian Gusmad, St. Peters, Mo.

A. I spent a bit of time going back through some of the latest home-design programs to answer your question when my conscience started to twinge at least a little bit, Mr. G. I can't get past the conviction that what you want is relatively easy to do, but it also smacks of deceit even though your own intentions are to actually do a favor by saving a buyer from patching walls.

This brings us to a hot button in the newspaper business, where heads have rolled for photographers who did even modest photo tweaking with software like Adobe Photoshop. If this were allowed at all, the credibility of any and all pictures ever printed would be open to suspicion. I'd venture that if any real estate agent or company were caught fixing carpet colors and adding parquet floors where linoleum tiles now lie also may be hung out to dry.

That said, there is a wealth of software designed to allow wannabe interior decorators and amateur architects to create realistic-looking photos of rooms and exteriors and then add simulated effects to get a preview of possible changes.

I recently reviewed a $99 software package, Better Homes and Gardens Home Designer Suite 6, that can do all you ask and much more indeed--everything from 3D virtual walkthroughs to simulated sunlight from various directions to a feature to print out construction-industry-standard computer-aided-design drawings. It's in most computer stores, and I found it at Amazon.com discounted at $95.

Finally, computer hobbyists easily can do things like add pictures to the walls and change carpet colors on photographs, and it's easy even to do small things like skew a picture frame to account for perspective. Here I can't do better than to recommend what has become the gold standard for intermediate photo hobbyists, Photoshop Elements 2.0 from Adobe Systems Inc. (www.adobe.com).

It's easy with Elements 2.0:

Make the original photo large using a resize tool. Open files for pictures to hang and make each small. Copy each small picture, then drag it to the big image and place it as desired. Then use a skew tool to make a realistic perspective. Voila! You've got a slick photo (and maybe a lawsuit down the road).
Appreciate this type of reporting? Why not sign-up for the daily JWR update. It's free. Just click here.
James Coates is a columnist for the Chicago Tribune. Let us know what you think of this column by clicking here.

© 2003, Chicago Tribune; Distributed by Knight Ridder/Tribune Information Services