Jewish World Review Dec. 16, 2003 / 21 Kislev, 5764

Antivirus killing attachments to e-mail messages; Can Microsoft Outlook 2002 send out e-mails looking like Web pages with banners, background color and different-size and colored text?; eBay made a systems change, no longer can send pictures when listing an item for sale?
By James Coates
http://www.NewsAndOpinion.com | (KRT) Q. I have a new Compaq computer running Windows XP. I also have the Norton AntiVirus 2003 service. My problem is that I am unable to access any attachments to e-mail messages I receive. I assume my antivirus service is deleting some of the suspect attachments, but surely all of the received attachments are not infected with a virus.

Bob Esthbridge@accessus.net

A. For home computer users, this is a nuisance, but the stakes are much higher if your business gets hit with this vexing new development with the enormously popular Norton antivirus software. The down-and-dirty fix is to just shut off the e-mail scanning features in Norton AntiVirus, but first let me offer some background about why this is all I can offer.

I have received a large number of e-mails and even have been accosted at dinner parties by folks whose e-mail attachments are getting censored just as are yours, Mr. E.

So I took it to a senior Norton product engineer at Symantec Corp. I told him that you are steamed, I am steamed, and a legion of other folks are approaching the boiling point as well because their antivirus software seems to have impaired a key tool--the ability to attach files to messages or to receive attached files.

I told Symantec officials that readers with this problem (and a good many others caused by its security software) are dismayed to find that when they try to get answers to these problem from the company, they get shunted to a service where Symantec charges its own customers $29.95 an hour for technical support on the products that they have bought and paid for.

I asked Symantec's spokesman whether this expensive technical support gimmick has become a profit center at the company, thereby encouraging the creation of trouble-prone software. He denied this but also repeated the Symantec policy of not disclosing how much it makes charging customers for help in using its products.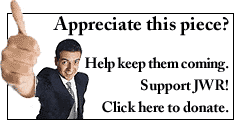 Instead of getting a specific answer to your problem, the company's senior manager for security response told me to advise readers that they probably have a configuration problem with the software and should change the configuration.

So let me offer you the unsatisfying but effective repair method: You can shut off the e-mail scanning feature in Norton AntiVirus by going to the main menu after running the software's main module.

You find that by going to Start and then click on Programs and scroll down the list to Norton's offering. You select Options, and there you will find a set of radio buttons that let you switch off the automatic scanning of incoming and outgoing e-mail attachments.

You also can try changing the settings below this to order Norton to ask you before deleting any attachments.

Q. I have Microsoft Outlook 2002 and would like to use the HTML e-mail feature to send out e-mails looking like Web pages with banners, background color and different-size and colored text. Is this possible with Outlook 2002, or do you need special software?

George Jonas@hotmail.com

A. The Outlook software manages to conceal the way to create those content-rich HTML e-mail messages because this is accomplished best by using a feature built into Microsoft Office that lets Outlook users crate their e-mail messages using Microsoft Word.

The Word software simply allows users to produce documents in the HTML format as a routine option. So you just designate Word to be your default e-mail software and then start writing e-mails using the software's built-in HTML tools.

This is done by clicking on Tools in Outlook, then picking Options and moving to the Mail Format tab. There you will find a drop-down menu that lets users create and receive e-mail in ordinary text, rich text (which allows differing font sizes and colors) or full-blown HTML, with all of its bells and whistles. You also can order Outlook to create HTML messages rather than calling up Word, but the job is much easier if you do it within Word.

Users of Outlook Express also can create HTML messages, but they must use a feature called Stationery to create them. This tool is under Tools/Options/Compose.

Your question is most appropriate after touching on the issue of e-mail security in the answer above, Mr. J. This is because one of the easiest ways for hackers to clobber computer users is to insert things like macro viruses in e-mail messages that get triggered as a computer calls up those HTML tools you mention to read the mail.

Q. I have a problem that has been stumping me for weeks. Since eBay made a systems change, I no longer can send pictures when listing an item for sale. I have contacted AOL, and they tell me it is an eBay issue. I contacted eBay, and they tell me it is a Windows XP issue. I have contacted Dell and have received three different boilerplate responses that have not helped.

This is what I have done so far. I have turned off pop-up blocker, turned off virus scan, cleared cookies many times, use Internet Explorer instead of AOL and attempted to turn off XP's built-in firewall. In doing this I have also restored my system to an earlier date. The result of all this is that my frustration level is very high.

It comes down to that I can't understand why thousands of people can send pictures to eBay, and I can't.

Don Lopotko @aol.com

A. I did a canvass of the message boards and other Web traffic regarding problems with eBay and found that a great many folks seem to have encountered glitches in the auction service's new photo-posting software. But there seems to be an agreed-upon fix.

The problem is apparently that there are pretty dramatic conflicts between the new eBay program and some of the small subprograms called applets that various Web services use for displaying graphics.

These applets are routinely downloaded when one visits a Web page and then stored in temporary folders on a user's hard drive to be triggered as needed during future visits to the pages using the subprograms.

The word on the street is that all you need to do is order the Internet Explorer Web browser to clear out all of its stored applets and other data and then return to eBay and activate its system again.

Click on Tools and Options in the Internet Explorer, and you will find a tab marked General. There you will find a series of commands to remove all temporary Internet files, all stored Web pages and all of the cookie files you have collected. You can leave the cookies alone but should clear the other categories to eliminate the troublemaking applets.
Appreciate this type of reporting? Why not sign-up for the daily JWR update. It's free. Just click here.
James Coates is a columnist for the Chicago Tribune. Let us know what you think of this column by clicking here.

© 2003, Chicago Tribune; Distributed by Knight Ridder/Tribune Information Services