Jewish World Review Dec. 11, 2003 / 16 Kislev, 5764

Diagnostic tool can see, maybe rescue CD data; convert some video footage into photographs; "cable splitter" to connect both ThinkPad and computer to cable modem?
By James Coates
http://www.NewsAndOpinion.com | (KRT) Q. I work at home using a company computer. Last week, we had to switch from Dell laptops to IBMs. In preparation, I copied work files onto eight CDs using the Roxio Easy CD Creator program that came with the Dell. After filling each disc, I checked to be sure the data had transferred. But when I tried to read these CDs on my new laptop, nothing appeared. The CD reader wouldn't even acknowledge that there was a CD in the drive. I also tried to read the CDs on two different CD drives in my home computer with no luck. Once again, it was like there was no CD in the drive. Is there any way of recovering the data on those CDs?

Terry Weller, Huntington Beach, Calif.

A. What a head-scratcher, Mr. W. Let's hope that you can pick those corrupted CDs apart using CD/DVD diagnostic and recovery software. In my case that always is CD/DVD Diagnostic ($49.95) from Arrowkey.com, a maker of utility software based in Grayslake.

The Arrowkey diagnostic product is compatible with a large number of CD- or DVD-burning programs, including the Roxio CD Creator software you used.

When you put a disc into a CD drive the computer first looks for the disc's "boot sector," the part of the disc that contains the code the operating system uses to find files on the CD. When the disc is damaged and that sector can't be found, your operating system doesn't even know it's looking at a CD.

When you run Arrowkey's program on a damaged disc, each bit of data burned onto it is read in turn from the outer edge to the center. The Arrowkey software analyzes the data without regard to the boot sector code and reassembles information into restore files that can be saved onto the hard drive, and--I sincerely hope for you--they can then be restored by whatever program created them.

That should get you back to where you started. From then on you'll have in CD/DVD Diagnostics a tad more security knowing you should be covered if further glitches arise as your company changes equipment.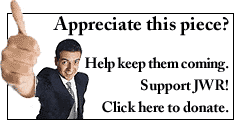 Q. I desperately need to convert some video footage into photographs for an ergonomic manual I am writing. How can I capture a single frame from a video clip I am viewing on Microsoft Movie Maker 2 in Windows XP? I want to paste that single frame into a Word document or PowerPoint presentation. I have successfully edited video clips within Movie Maker but can't find how to export a single frame. If Movie Maker cannot do the job, perhaps you can suggest the appropriate software. Any help will be appreciated.

Peter J. McMenamin, Chicago

A. There is a command in the Movie Maker 2 software built into Windows XP that will extract any frame you want and convert it into a small image in the .jpg format. However, these tend to be small files that are far from ideal as stand-alone graphics.

When your video is loaded into the movie-making software, highlight the clip about where you want to extract a still frame and then use the play/pause buttons to move to the exact frame. If you look to the extreme right of the pane where the preview of the movie is played you will find an icon that is supposed to represent a camera. Click it and you will be directed to save that image as a .jpg file. Don't feel bad if you've never noticed that camera icon. It looks more like a squashed gnat and is almost out of sight on the extreme right corner of the display.

Anyway, to get a bigger image from one of your frames, you can use software such as the $99 InterVideo WinDVD Creator2 or its lesser cousin, the $69.95 WinDVD Platinum 5. Both include a full-screen capture tool that will grab your images in a larger format. The InterVideo movie creator product offers more flexibility than the rudimentary but extraordinarily easy-to-use Movie Maker 2.

Maybe the best approach is to buy the $99 Adobe PhotoShop Elements 2.0, the best consumer-level photo-editing software to be had. This program includes a tool for importing movies and then grabbing individual frames as Photoshop .psd files. This photo-editing powerhouse includes tools to resize the frames to the kind of resolutions you probably should have for that printed manual. Since it sounds like this manual creation work has become part of your practice, PhotoShop Elements 2.0 probably is your best bet.

QI have a Compaq Presario, Model 7470, and am connected to the Internet via Comcast cable. I also have an IBM ThinkPad 600E, and when I want to use it to go to the Internet I have to unplug the Compaq and plug into the ThinkPad. Is there such an item as a "cable splitter" that will allow me to plug both into the same cable? I know that there is such an item for the telephone.

George Brower @comcast.net

A. 'Tain't that simple, Mr. B. It is true that telephone-type splitters exist for the Ethernet cable (also called Cat 5) that links your computer to the cable modem, but they cannot be used to feed the same Internet signal into different computers the way a telephone splitter lets one connect two handsets to the same phone box.

The problem is that in order for the Internet to work, each computer accessing it must have a unique number called an IP address.

But there most definitely is a splitter type switch that will let your laptop and desktop acquire individual IP numbers and share the same Internet connection. What you need is a cable/DSL router that can be had in the $30 to $50 range and a pair of Ethernet cables. The router is plugged into your cable modem, and then the desktop and laptop can be attached to the router with their own wires. The routers start with four openings and go up from there.

This sounds complicated, but it really has become just a matter of plugging the wires into the right holes.

Because you have that laptop, you might want to shell out a bit more money and get a DSL/cable router with wireless broadcast. It accesses the Internet through a card that slips into the laptop's PC Card slot, while the desktop can be connected with a wire to the router.

A wireless router and PC Card will cost a tad more than $100, but with it you can carry that laptop anywhere you want in your home or office up to about 100 feet from the router. Makers of this gear include Linksys, Belkin, Netgear, U.S. Robotics, Microsoft and D-Link.
Appreciate this type of reporting? Why not sign-up for the daily JWR update. It's free. Just click here.
James Coates is a columnist for the Chicago Tribune. Let us know what you think of this column by clicking here.

© 2003, Chicago Tribune; Distributed by Knight Ridder/Tribune Information Services