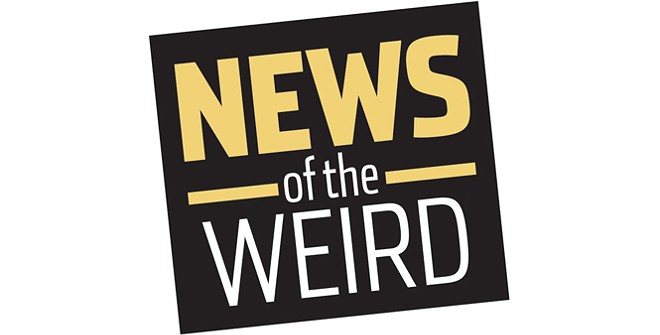 • Indian farmer Shyam Lal Yadav, 74, bumped the top of his head about five years ago, and shortly afterward, the bump started growing, becoming what doctors call a sebaceous horn.
On Sept. 18, Metro News reported that Yadav underwent surgery to remove the "devil horn" at Bhagyoday Tirth Hospital in Sagar, India. The 4-inch horn was made of keratin, the substance found in fingernails and hair, and neurosurgeons were able to remove it with a razor.
"However, the underlying condition will still need to be treated," explained Dr. Vishal Gajbhiye.
A biopsy of the horn showed that it was benign, and a skin graft covers the spot where it grew.

• Police were called to an IHOP restaurant in Asheville, North Carolina, on Sept. 26, after a group of patrons lost their composure when told their orange juice refills weren't free.
Authorities told WLOS the customers damaged the restaurant and assaulted its manager and another employee.
Police are examining surveillance video in an effort to identify the suspects.
"We never want to see anyone injured, especially over a bill at a restaurant," said Asheville police spokesperson Christina Hallingse.