http://www.NewsAndOpinion.com | (KRT) As the war among wireless-phone companies heats up, cell phone makers are arming them with potent weapons: color screens, cameras, music players and video games.
New phones will be the first lines of defense and offense for phone companies in a big battle for customers. Millions of Americans are expected to shop for a new wireless company beginning Monday to take advantage of a rule that lets them keep phone numbers when switching providers.
Number portability, long fought by phone companies, could be a bonanza for suppliers such as Nokia Oyj and Samsung Electronics. Manufacturers, empowered by falling component prices and more versatile cellular networks, are introducing more phones at one time than ever before this holiday season.
The twin forces of new phones and consumers' desire to change providers will feed on one another, driving up sales and switching, industry experts say.
Number portability is "probably one of the most significant events in the telecom industry for a long time," said Mark Lowenstein, a consultant. "There is more going on in the devices than anywhere else in the industry, whether it's color or camera or video or, now, music."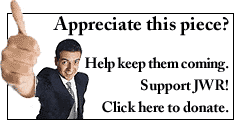 And all of this is happening at the busiest time of the year for the industry.
"There are three things happening at the same time: The regular holiday retail season … and then you have local number portability and you have these new styles in phones," said Gary Riding, Verizon Wireless' regional president based in Lewisville.
Phone makers have added so many features to their devices that their ability to make phone calls is a given. Here are some examples:
Trying to capitalize on the hot gaming business, Nokia is pushing N-Gage, a video game device that also doubles as a phone.
Sprint PCS and Cingular Wireless are selling the $600 Treo 600 to business travelers who are tethered to their e-mail. Samsung's i600 and the Motorola Inc.'s MPx 200 are the first phones to feature Microsoft's smart phone software that makes the phone look and feel more like a mini-computer.
Other companies are practically giving away svelte camera phones such as the Sony Ericsson 610 and 616 to lure consumers to their service. Also featured prominently in ad campaigns is the Siemens SL56, whose keyboard slides behind the screen and appeals to the fashion-conscious set.
"We are in a feature-rich point in time for phones coming to the market," said Alex Slawsby, an analyst at research firm IDC.
Slawsby predicts number portability may boost cell phone sales as much as a few percentage points. The industry expects to sell about 460 million phones for the year, up from 405 million in 2002.
Camera phones have become so popular that IDC estimates more of them will be sold this year than garden-variety digital cameras. Next up are phones with digital video cameras.
The goal is to get consumers to frequently upgrade their devices to take advantage of the newest features. Today that may be a camera phone; tomorrow it could include higher data speeds, TV and cameras with resolutions of 1 megapixel or more.
Samsung and Nokia have both announced phones that will be able to handle TV signals. Both are expected to be on the market next year.
For phone companies, the cell phone upgrade cycle's coincidence with number portability is both a blessing and a curse. While they have more weapons with which to battle competitors, the proliferation and speed at which features are added encourages consumers to switch with greater frequency.
Cingular Wireless, which recently upgraded its Dallas-area network to a faster technology, sees it as an opportunity because it can offer a wider range of phones now than it could a month ago.
On Tuesday, AT&T Wireless one-upped Cingular and said it had completed an upgrade to its network nationwide so it could offer data transfers almost three times as fast as a dial-up Internet account. The change, of course, will come with a new lineup of more versatile phones, said Andre Dahan, president of mobile multimedia services for AT&T Wireless.
While faster networks may help sell phones, analysts say it's unclear whether consumers will pay extra for access to e-mail or the Internet.
"Will the compelling content and services be there to compel people to use data?" Slawsby asked. "Do they really want high bandwidth on their phones?"
If the answer is no, some of the upgrades may prove more beneficial for phone makers than carriers.
After having invested billions in their networks, many wireless-phone companies are still not breaking even on a consistent basis. And aggressive competition may keep it that way for some time.
Appreciate this type of reporting? Why not sign-up for the daily JWR update. It's free. Just click here.
Comment by clicking here.