http://www.jewishworldreview.com | (KRT) Kinky Friedman — novelist, humorist, essayist — thinks he might want to be the next governor of Texas. He isn't announcing yet. He doesn't want to peak too soon.

"But if Lance Armstrong and Willie Nelson stay out of the race, you're probably talking to the next governor of Texas," he said by phone from his ranch near Medina in southwest Texas.

He quickly added, "Don't forget, man's ability to delude himself is infinite."

Friedman, who writes regularly for Texas Monthly, has always hovered around the edges of Texas politics, mostly as an observer, usually as a critic. Yet he never dared to enter the arena, except for that time he ran for justice of the peace in Kerrville on a platform of opposing war with neighboring Fredericksburg.

He was able to maintain the fragile peace, but he lost the election.

The scars have apparently healed.

"I'm not 100 percent sure I do want to do it," he said of the gubernatorial race. "I have cut off my dreadlocks and made a few other sacrifices.

"Right now, I aspire to inspire before I expire," he continued. "When I think of the last political leader who inspired me, it was JFK. The current crop of politicians have singularly failed to inspire people, especially young people."

Friedman has adopted a number of campaign slogans already. And like any polished politician — which he says he's not — he can spew them effortlessly and on cue: "Let's see what happens together," "How hard could it be?" and "If you elect me the first Jewish governor, I'll reduce the speed limit to 54.95."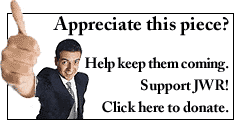 Friedman says he would redefine the office of governor. He relates the power of the office to that of a chili cook-off judge.

"It's not a powerful position," he said. "He can commute a death sentence, or declare a county a disaster area, but all the heavy lifting is done by others. That's why I ask, 'How hard can it be?'"

Friedman says he has some Cabinet members in mind. He would like Willie Nelson to take over a post helping small farmers, and he would like first lady Laura Bush to handle a statewide literacy program.

"It really would be a feather in my cap if I could get Willie Nelson to be a part of the Texas government," he said.

Asked if he was serious, he shot back, "Some things are too important to be taken seriously, and this is one of them."

Friedman, 58, went on to point out that Texas perpetually ranks poorly in education and health care, and that ranking is "crazy for a state as powerful and independent as Texas."

"That's really the joke," he insisted, "not my candidacy."

Friedman claims he will be "above and beyond" politics. When asked if he is pro-life or pro-choice, he always answers that he is pro-football.

It is a popular stand in Texas.

"I'll do away with political correctness," he offered. "It stifles independent thought and spirit. It is not the Texas way."

He will be the "nonbureaucratic candidate," he said. He invokes a Ronald Reaganism to explain his mission: "The other guy's got the experience, that's why I'm running."

Friedman said the best governor Texas ever had was the first one. "It was Sam Houston, and when he was elected they found him drunk under a bridge sleeping with Indians."

For a man who is unsure of his candidacy, Friedman has amassed a trove of sound bites, one-liners and funny quips. As a humorist, he already has some of them cataloged, but he is also clearly smitten with the idea of leading a campaign.

"Serious is not the right word," he said of his impending candidacy, "but I am committed."

It's all unofficial, he added. He hasn't hired a press secretary just yet, and he hasn't resigned his post with Texas Monthly, something he'll have to do when and if he officially announces his candidacy.

"The thing is," he said, "Texas makes it very difficult to get on the ballot as an independent. In California, anyone can run, but in Texas it is very hard."

Independent candidates for governor must declare their candidacy by Jan. 2, 2006. They must then apply for a place on the ballot within 30 days after the spring primary runoffs.

To get on the ballot, they must raise signatures from 45,540 voters who didn't vote in either primary, a number that is 1 percent of the votes cast for governor in the November 2002 election.

"We'll have some fun with it for a while," Friedman said. "I don't know what will happen. We'll see if it dies a quiet death, or if it's the dog that catches the car."
Art Chapman is a reporter for the Fort Worth Star-Telegram. Comment by clicking here.
© 2003, Fort Worth Star-Telegram Distributed by Knight Ridder/Tribune Information Services