http://www.NewsAndOpinion.com | It's probably easier to get a room in Las Vegas this week than it was this time in 2000: the once-fabled COMDEX computer show is expected to nab only 50,000 visitors, a mere quarter of the total three years ago.
But that doesn't mean the show will be without news. In his Nov. 16 keynote speech, Microsoft Corp. chairman Bill Gates announced new moves to attack unsolicited commercial e-mail, better known as spam to you and me.
There may be no more important time than now for a war against spam. As mentioned here over the past two weeks, some of these "junk" messages are designed to "spoof" authorized e-mail (and then, web pages) from companies you do business with normally. Once they get your credit card data, including passwords, these "phish" artists can ruin your good name.
As I've said before here, however, if the bad e-mail can't get to you, you're far less likely to become a victim. That's where Mr. Gates and his announcement come in, and why they're so important.
Already, Microsoft's newest Outlook e-mail client for Windows uses something called "SmartScreen" to help identify and ultimately deflect spam, putting it into a separate folder for scanning and disposal. Mr. Gates said the firm will beef up SmartScreen, add similar technology to its Web-based Hotmail system, and include an "Intelligent Message Filter" for its Exchange program, which is run on computer networks by many companies. Beefing up Exchange, it's reasoned, will help stop even more spam before it gets to end users.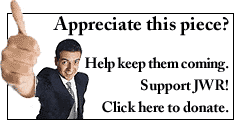 It could be argued that Microsoft is coming a little late to this party, but better late than never. While there are many other firms offering anti-spam products for both e-mail client and server software, I won't begrudge Microsoft trying to add value to some of its core software.
The challenge, however, will be to make the new defenses impregnable, or at least as much as possible. Microsoft's Internet and operating system products have had a bit of trouble with defenses in recent years; backdoor channels and other "holes" have been discovered and exploited by nefarious types. A patch generally follows from Microsoft, but sometimes only after there's been a bit of trouble for users.
The lesson here, obviously, is that Microsoft must "secure the perimeter" -- to borrow a phrase the firm is now flaunting -- of these new additions from the very start. Any "hole" that's discovered will lead to problems for Microsoft and would shake some users' confidence.
On one level, of course, that's a bit tough for the software titan: being such a big target, there's plenty of incentive for hackers and other criminal types to take serious and repeated aim. So many enemies, so little time for Microsoft, one might say. But the firm is no tyro, with more than two decades of PC business experience, so there's an equal incentive and opportunity for them to get it right the first time out.
One imperative is clear: Microsoft has a great responsibility in being vigilant about these matters. Other alternatives, such as Linux, are gaining ground and may gain more if Microsoft stumbles.
BEWARE THE PAYPAL VIRUS: BitDefender Lab, a Bucharest-based producer of data security solutions, warns against a new variant of the Internet worm Mimail, called "Mimail.I," which it says is a virus that attempts to gain access to Paypal members' credit card information. PayPal is an online service that allows Internet-based payments for auction purchases, books and other transactions.
The virus comes as a fake e-mail from PayPal, announcing the expiring of a user's account. I've had two e-mails from readers claiming they've been approached in just this fashion.
"It's a very 'persuasive' worm," said Patrick Vicol, a virust researcher at BitDefender. "Its general aspect is very professional, so it could foul many unprotected users. Technically speaking, it has a simple, yet very efficient way of tricking people into giving away their credit card information", Mr. Vicol said.
More information on BitDefender's software and the Mimail.I worm can be found at http://www.bitdefender.com.
Find this column useful? Why not sign-up for the daily JWR update. It's free. Just click here.
JWR contributor Mark Kellner has reported on technology for industry newspapers and magazines since 1983, and has been the computer columnist for The Washington Times since 1991.Comment by clicking here.