http://www.NewsAndOpinion.com | I almost fell for it: an e-mail had arrived, purportedly from Comcast, my cable TV and Internet supplier. They wanted to verify my identity and needed my bank card number.
Fair enough, I thought, this sort of thing is not unusual for companies, and I followed the link from the e-mail to a Web page form that, even to an observant eye, mimicked the "look and feel" of a real, live Comacast Web page. I began filling in the necessary information, hoping to complete the task quickly and get back to work, comforted by an assurance that my account wouldn't be charged; this was for identification purposes only.
Then my blood ran cold. The "form" asked me for the personal identification number, or PIN, that I used at a cash machine, as well as for the name of my bank. Not only would no legitimate company ask for such information, it's the kind of data you should never, ever give out. A valid company doesn't need your PIN to process a charge, and as long as the account number is valid, they don't need your bank's name; there are other ways of finding that out, if needed.
I quickly closed the Web page - without clicking the "submit" button - and sent an e-mail to Comcast's media relations agency. In hours, I had my answer: the e-mail was a an example of "phishing," (stet) the fraudulent attempt to garner financial information from unsuspecting consumers. The Web page was blocked and authorities were contacted to investigate the matter. One hopes criminal charges would result; personally, I'd like to see rather harsh punishment meted out to the offender.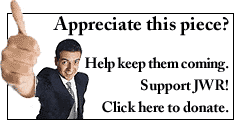 Knowing what should - and shouldn't be asked - on a form by an online merchant is one way of keeping yourself safe online. I have shopped for many years online without incident or problem; most online companies such as Amazon.com, Hotwire.com, L.L. Bean, Land's End and others are responsible corporate citizens who zealously guard user privacy and customer data.
But since there are some bad actors out there, you need to be aware and be careful. The U.S. Federal Trade Commission (http://www.ftc.gov) has a section on its Web site devoted to staying safe online. There are a number of useful tips to be found there, and it's worth checking out.
Blocking "spam" e-mail is another good idea; the less "static" in the form of prescriptions-by-Internet e-mails you get, the easier it is to both concentrate on mail that has a legitimate claim on your attention and to spot those "questionable" items which should be reported to your service provider and/or other authorities. A personal favorite is "Spamfire," available for both Macintosh and Windows computers; details on available versions of the programs can be found at http://www.matterform.com/.
Symantec Corp., long a leader in data security products, has new versions of its Norton-branded products such as Norton Anti-Virus, Internet Security and Personal Firewall. There are bundles of these products which can cut the total cost a bit; often such bundles can be found for even less money at warehouse clubs and other stores.
Another plus can be found in the latest versions of e-mail programs such as Microsoft Outlook for Windows, Entourage for Mac and Apple Computer's Mail.app. Each of these programs flag so-called "spam" e-mail for you, and can even relegate such items to a separate file. It's also encouraging that some Internet providers, notably AOL and EarthLink, are working to block such e-mails. And, Comcast deserves a compliment for moving quickly against the apparent criminal who tried to get my information (and, presumably, that of many other customers).
Getting and installing protective Internet software is an important first step, as is keeping an eye on what comes into your computer. Being an aware consumer is of equal if not greater importance in protecting your privacy and financial security.
There's been a fair amount of discussion in the media about various pieces of legislation, in Congress and in the states, which are aimed at curbing unsolicited commercial e-mail, and such measures are good, to the extent they are enforced. The ultimate victory will come from a united effort by consumers, however, who are unwilling to "take it" anymore. You need to get mad, you need to report the scam artists, and you need to insist they are prosecuted.
Find this column useful? Why not sign-up for the daily JWR update. It's free. Just click here.
JWR contributor Mark Kellner has reported on technology for industry newspapers and magazines since 1983, and has been the computer columnist for The Washington Times since 1991.Comment by clicking here.