http://www.NewsAndOpinion.com | Last week's twin introductions of Microsoft Office 2003 and Apple Computer's Mac OS X v. 10.3 raise a question: when should you upgrade to a new product, and why?
In the case of Microsoft Office, much has been made that this isn't really a "big" upgrade for individual users, work-at-home types and students. Most of the truly innovative aspects of Office 2003 are aimed at "enterprise," or corporate users who are part of a vast information-sharing network.
In the case of the new Mac operating software, which had been code-named "Panther," it may be a harder call. The upgrades are very much aimed at all Mac users, particularly those who rely on Mail.app, the built-in e-mail client, among other features.
These are not inexpensive upgrades: Apple wants $125 for Panther, while Microsoft's upgrade pricing on Office 2003 is sizeable: between $239 and $329 depending on what components you buy. A "basic" edition for students and teachers is $150, but the retail price of a non-upgrade copy ranges from $399 to $449, again depending on what's purchased.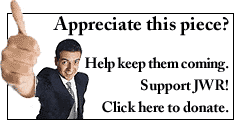 Among other improvements, using file directories and opening multiple windows are tasks made easier and brighter under Panther, and it's possible to easily switch between user "accounts" on a given machine. If you have sufficient graphics memory on your Mac, the switching is in the form of a "revolving" screen that turns from login to user account. It's a feature best seen to be appreciated.
More easily appreciated on the Mac side is just more sensible viewing of the various places where a file can be found: hard drives, folders, CD-ROMs that are inserted in a computer, network locations, etc.
And so far, I've found Mail.app a rather incredible upgrade. Along with "threading" of e-mail messages, which lets you trace a chain of communications from message number 1 to message 1000, there are other improvements. One is a way to manage e-mail accounts: command-click (or right click with a two-button mouse) on an account name and you can "mark all messages as read," which is a way to make quick work of the day's messages.
I'm also impressed with Exposă, a feature that lets you access to any open window on your computer screen, with a single keystroke. The feature lets users display all open windows as thumbnails, view windows of the current application, or hide all windows to quickly locate a file on your desktop. For example, it works wonderfully with Photoshop to let you select and view various photos being edited.
There's also a nice improvement to iDisk, the virtual storage service that Apple sells: you can now add or remove files and "synchronize" the iDisk when you're back on line. It's a nice feature and one of many reasons I can recommend the upgrade to OS X v. 10.3. Spend the money; you'll be glad you did.
On the other hand, Office 2003 is more of a challenge. Do you really need all the bells and whistles of the new software?
If e-mail (and Microsoft Outlook) are your daily bread, yes. If you want more capability from Word and Excel, yes, too. But if you're happy with what you've got, you can probably use the current Office XP for a year or so longer without too much hassle.
My choice? I'm upgrading to the new Office, not to be profligate but because the features are worth it for me. Your mileage may vary.
Whatever path you choose, however, be sure to back up all your data before upgrading. It makes sense, and in the case of a new operating system, doing a "clean" install is always a good idea.
CAUTION: Readers who receive an e-mail from their broadband supplier directing them to an Internet Web page asking them to supply the number of their credit or debit card, as well as their "personal identification number," or PIN, and name of bank, should NOT complete the form. It's a fraud, and instead, the e-mail and any web "link" should be reported to your Internet provider, and pronto.
Find this column useful? Why not sign-up for the daily JWR update. It's free. Just click here.
JWR contributor Mark Kellner has reported on technology for industry newspapers and magazines since 1983, and has been the computer columnist for The Washington Times since 1991.Comment by clicking here.