Jewish World Review Nov. 19, 2003 / 24 Mar-Cheshvan, 5764

Holocaust survivors find answers to lifelong questions at reunion

By Shannon McMahon

http://www.jewishworldreview.com | (KRT) WASHINGTON — After 65 years of searching for someone who knew about the deaths of her parents and sister, Leah Gutman found closure this month in the form of a complete stranger.


"I was waiting for this my whole life," said Gutman, 83, who fled Poland in 1938 before the Holocaust.


At first, Gutman, a Glenview, Ill., resident, declined an invitation to attend the Holocaust Memorial Museum's 10th anniversary survivor's reunion, which will be one the last for this aging generation. Like many of the 2,700 survivors there, she feared a reunion would be too hard and that it would only re-ignite painful memories of loss and despair.


But at the last minute, she cancelled a trip to Israel and decided to come searching for a link to her lost family.


Sitting alone at a table named "Bialystock," after her hometown in Poland, Gutman waited for others to approach her in the museum's specially designated "Survivor Village."


For most of the afternoon, nobody came.


Hope dwindled until finally, a woman approached her and asked, "Did you know Chja Grochowska?"


Gutman paused and looked down at her hands.


"That," said Gutman, as tears welled in her eyes, "was my sister."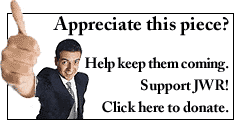 Along with emphasizing the need to pass on memories, renew bonds and pay tribute to victims, coordinators also wanted to resolve mysteries such as Gutman's.

"That's what this is all about," said Jill Weinberg, the director of the Midwest regional office of the museum, as she hugged Gutman. "She came here to connect with her past, and she did."

Gutman learned that her parents had perished along with her sister, but that while the family was still alive, her sister remained "beautiful and popular." The woman met Chja in a ghetto after Gutman had fled to Palestine.

"I cannot wait to call my brother," Gutman said. "To hear someone that knew her story, her name. There were assumptions in the past, but this was news from her best girlfriend. Finally, I know."

Over 7,000 people attended the weekend's survivor's reunion to listen to speeches by Nobel Laureate Elie Wiesel and to learn about memoir writing, genealogy and oral history.

At one of the oral history sessions, Marlene Rubenstein and her children, all from Illinois, learned the full story of her mother, Lola Nortman, a Holocaust survivor.

"She'd never told her story," said Rubenstein. "It was so incredible."

Generations of family members took notes and tape-recorded their relatives' horrifying first-hand accounts of the genocide.

"History dies," said Freda Pollack, a New Jersey native and daughter of a survivor. "History becomes cold unless people, survivors, pass forward their stories."

Pollack had just lit candles in the Hall of Remembrance with her mother Eva Kostre, who survived Auschwitz.

"As survivors, we have to be here, to do this," said Kostre, who lit a candle for the 11,000 victims from her hometown in Poland, "and there is a moral satisfaction to be here."

According to the most recent census by the Israeli government, there were 140,000 to 160,000 Holocaust survivors alive in the US in 1997. That total has decreased as the generation ages.

Wiesel marked the reunion as a "victory over forgetfulness," which saved the estimated 6 million Jewish Holocaust victims from "a second death."

Other survivors, like George Schwab, but emphasized the future.

"It's important not only as a memorial," Schwab said, "but also as an opportunity to learn, and to prevent something like this from happening again."

At the reunion, Schwab met up with his friend Alexander Groth, also a survivor, whom he had not seen in 20 years.

The two men hugged, traded stories and recounted secret codes that they used to define themselves as Jews during and after the war, including names like "skier," or "French," or "Amcho," which is Hebrew for "member of the tribe."

The men also discussed genocide and, as Schwab said, "the wickedness of the human heart."

"Unfortunately, that is the overriding theme of this museum and of the Holocaust itself," Groth said. "Even more unfortunate is that it's tied to a lot of present conflicts."

In the basement of the museum is a photo display of the recent genocide in Rwanda and Bosnia-Herzegovina.

"As I look at these photographs," said Julie Hantman, whose grandfather's family was killed in the Holocaust, "I'm thinking about the values of every human life, and the need for survivors to take action."

Hantman said she was having a hard time being at the museum, and added that she had to leave a tour that her mother, a museum volunteer, gave earlier this year. Hantman revealed the tension between hope and horror, which she feels when thinking about the Holocaust.

"It's challenging to feel like I can own this history," she said, rocking on her feet. "I feel nauseous just being inside this building. I haven't dealt with it … I have a lot to learn."

And so the memorial ended with some finding an answer to lifelong questions, and others rediscovering a heartache that, as Hantman said, may take a lifetime to overcome.
Every weekday JewishWorldReview.com publishes what many in Washington and in the media consider "must reading." Sign up for the daily JWR update. It's free. Just click here.


Shannon McMahon is a reporter for the Chicago Tribune. Comment by clicking here.
© 2003, Chicago Tribune Distributed by Knight Ridder/Tribune Information Services