http://www.jewishworldreview.com | The countdown has begun.

In remarks made over the weekend, Prime Minister Ariel Sharon and his aides offered a series of thinly veiled threats, suggesting that within six months, the government may move to uproot Jewish communities in Judea, Samaria and Gaza as part of a package of unilateral Israeli steps in the territories.

And so, within the next 180 days, Yasser Arafat may at last see his dream come true, as the government of the State of Israel does what Fatah, Hamas and Islamic Jihad could not: force Jews out of their ancestral homeland.

Don't be fooled by the media's attempts to soften or mitigate the gravity of what's at stake. They speak of "evacuating" settlements, as though it were some type of emergency rescue operation, along the lines of California residents being moved out of the way to avoid forest fires.

But this is no accidental blaze — this is arson, plain and simple. The forcible expulsion of Jews from their homes would constitute an unabashed assault on the fundamental principles of Zionism. It would be a betrayal of two millennia of Jewish hopes and yearning, and a victory for our unmitigated foes.

It is simply unthinkable that a Jewish government in the Land of Israel would fire up the bulldozers, tear down Jewish dwellings, rip Jewish children away from their homes and sever them from their national patrimony.

Leave aside the political aspects of the decision, and focus for a moment on the morality of it. By what right does a government, any government, assert for itself the power to eject hundreds, or perhaps thousands, of citizens from their homes?

The Jewish residents of the territories purchased land, built houses, tended gardens and opened businesses with the full backing of successive Israeli governments, Labor and Likud alike. They have raised children and grandchildren, two new generations of Israelis who grew up clambering among the hills of Samaria, hiking through the deserts of Judea, or jogging along the beaches of Gaza.

Does any human power truly have the moral authority to destroy so many people's lives out of political expediency?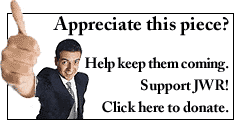 Let's sharpen the point one step further: to suggest that a group of people have no right to live in a certain area because of who they are is commonly known as racism or segregation. Consequently, to assert that Arabs should not be allowed to live in Haifa, or African-Americans in New York, or Catholics in Northern Ireland, is to advocate a form of racial or religious discrimination which the Western world no longer tolerates.

Why, then, is barring Jews from living in a certain area because they are Jews any less offensive or hateful?

Indeed, on March 13, 1994, the Israeli Cabinet outlawed the Kach and Kahane Chai movements because they called for the expulsion of Arabs from their homes. At a press conference held to explain the decision, Attorney-General Michael Ben-Yair said that the groups' aim was to "harm the Arab population living in the Land of Israel and bring about the eviction of this population from the land."

Fair enough. As a democracy, Israel is obliged to protect all of its citizens, regardless of their beliefs. But why is there a double standard when it comes to Jews? Why is calling for "the eviction of this population from the land" a criminal offense only when the subject follows the laws of Muhammad and not Moses?

Even from a diplomatic point of view, Sharon's proposal defies comprehension.

His "logic", if one can call it that, is said to be as follows: he will attempt to restart negotiations with the new Palestinian premier, Abu Alaa, in the hopes of reaching some sort of interim deal.

If, however, the talks should fail, then Israel will carry out a series of unilateral moves, essentially giving up territory and getting nothing in return.

In other words, Sharon is telling the Palestinians that they had better talk with us to get what they want, or else we will just have to give it to them anyway.

"It is clear that in the end we will not be sitting in all the locations where we are now situated," Sharon told the cabinet this past Sunday.

Confused? You are not the only one.

But even if you think that Jewish settlements should be uprooted for the sake of protecting the rest of the country, think again. Many of Israel's leading military men have come out against such a plan.

Even decorated general and former Labor Prime Minister Ehud Barak, who was ready to give away the store at Camp David in the summer of 2000, recently asserted that there should be no talk of unilateral withdrawal from Gaza.

Speaking to his party's Young Guard on July 14, 2003, Barak said, "We need to reach a comprehensive solution and not to deal with evacuation. You have to be really moonstruck to go to Gaza at a time like this and explain to the residents why they have to leave."

And, just last year, IDF Chief of Staff Lt.-Gen. Moshe Ya'alon was asked in a newspaper interview if "any move involving unilateral withdrawal before the confrontation is resolved and before the violence ends is dangerous." His answer: "Of course. That would give a push to the struggle against us. Even if tactically it appears right to withdraw from here or from there, from the strategic perspective, it is different."

Asked whether he thought withdrawing from Jewish settlements "would be a mistake with potentially catastrophic implications" given ongoing Palestinian terrorism, Ya'alon's reply was equally blunt: "Of course… any such departure under terrorism and violence will strengthen the path of terrorism and violence. It will endanger us." (Ha'aretz, August 30, 2002)

Nevertheless, although Palestinian terrorism has yet to climax, Sharon appears ready to withdraw, in an act that can at best be described as "premature evacuation". Like his Labor predecessors, Sharon seems willing to transfer tangible assets to the Palestinians in exchange for little more than empty promises and tired rhetoric.

Ironically enough, then, the Jewish settlement enterprise in Judea, Samaria and Gaza managed to survive Yitzhak Rabin's premiership, Shimon Peres' brief tenure at the helm, and even Ehud Barak's term of office, despite their desire to bring it to an end.

Sadly, the question now is whether it can endure Ariel Sharon as well.
JWR contributor Michael Freund served as Deputy Director of Communications & Policy Planning under former Israeli Prime Minister Binyamin Netanyahu Comment by clicking here.