[ J E W I S H L I V I N G ]
past & present
Alfred Huger Moses,
industrial visionary
By Michael Feldberg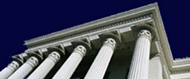 The unknown story of the Jewish role in building Montgomery and Sheffield, Al.


on media
The Return of Seth Lipsky
By Binyamin L. Jolkovsky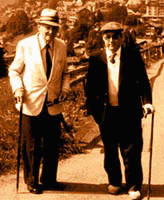 Now it can be told.
Seth Lipsky, the fabled Manhattan newspaperman who turned the century-old Yiddish Forward from a withering tabloid into one of the most important ethnic papers in America before the national Jewish weekly's geriatric board members forced him out, will launch a upscale and literary -- and conservative -- broadsheet to go to battle with The New York Times.
[ D A I L Y I N S P I R A T I O N ]


WISDOM EACH DAY: Start your day off right with words that will speak to your heart and soul. (NEVER TRIED THIS FEATURE? YOU DO NOT KNOW WHAT YOU ARE MISSING!)




[ L I F E S T Y L E S ]

Dr. Ed Blonz: How can reader boost iron?

Bruce Williams on JWR: Refinancing student loan possible




[ I N S I G H T ]



Bob Greene: Dad punished for not delivering his son to prison (OUTRAGEOUS!)

David Limbaugh: No more apologies

Jonathan Turley: What type of 'creature' would defend bin Laden?

Michael Ledeen: The Barbara Olson Bomb: Understanding the war (GREAT!)

Debra J. Saunders: Admissions and omissions

Jules Witcover: More Justice Department folly

Norah Vincent: It's not our fault that we're better off (EXCELLENT!)

Betsy Hart: Reality trumps ideology

MUGGER: Tell me when it's over

Wesley Pruden: The spies go AWOL when Kabul falls

Jack Kemp: Not all tax cuts are created equal

Michael Long: A Mid-Winter Night's Dream: A play in one fun act (FANTASTIC!)

Kathleen Parker: Pacifism is nice, but war doesn't care

Don Feder: Powell is diplomacy's Dr. Kevorkian

Linda Chavez: Just don't go there

Doug Bandow: Expanding the circle of trade

George Will: Trials and terrorists

Michelle Malkin: A professor is falsely accused (OUTRAGEOUS II!)

Cal Thomas: Why not cloning?

Walter Williams: A dynamite economics department





[ W O R T H 1 0 0 0 W O R D S ]

Mallard Filmore

John Deering

Gary Varvel

Chris Hiers

Wayne Stayskal

Michael Ramirez

(Att. working columnists and editorial cartoonists: Think you have what it takes to be featured on JWR? Drop us a note. And readers: We're always open for suggestions!)



[ F A S T P O L I T I C S&nbsp ]








require ("t-ssi/rtorah.html"); ?>