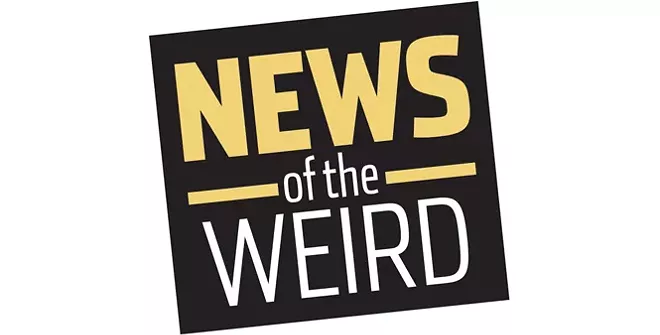 • Officials in Dania Beach, Florida, recently upgraded signs welcoming visitors to their city, including a small one that has greeted drivers for years along Dania Beach Boulevard, but local activist Clive Taylor took exception, pointing out that the sign is actually in Hollywood, not Dania Beach.
"The little sign was bad enough," Taylor, who is vice president of the Hollywood Historical Society, told the Sun Sentinel.
"But to have Dania put up this mini-billboard with lights on it is wrong."
Hollywood Mayor Josh Levy says he's confident the two towns can work together to resolve the issue. [Sun Sentinel, 9/17/2020]
• An octogenarian in the village of Parcoul-Chenaud, France, set off a violent explosion in his attempt to kill an annoying fly, the BBC reported in early September.
Not realizing a gas canister in his home was leaking, the man used an electric fly swatter to battle the insect and caused an explosion that destroyed his kitchen and damaged the roof of his home.
While the man was mostly unharmed, he has had to move to a local campsite while his family makes repairs to the home. [BBC, 9/6/2020]