http://www.NewsAndOpinion.com | (KRT) Christopher Simmons kidnapped Shirley Crooks from her Missouri home, bound her like an animal and drove her to a railroad trestle where he tossed her over the side to drown in the river below.
For proponents of capital punishment, it's the kind of crime that has death penalty written all over it. But because Simmons was 17 when he killed Crooks in 1993, his case has become the nexus for a debate over juvenile executions.
Simmons' case offers the Supreme Court its greatest chance to make a strong social statement in the 2004-05 term, which begins when the justices return Monday.
It's a term in which the court is scheduled to wade into squabbles over such issues as medical marijuana, wine shipments across state lines and enforced racial segregation in the nation's prisons.
And before the term ends in July, the justices could decide to settle arguments over monuments to the Ten Commandments on public property and the congressional ban on partial-birth abortion. The court will begin the term by hearing two cases Monday that will clear up whether a ruling last spring might require the complex federal sentencing guidelines to be rewritten.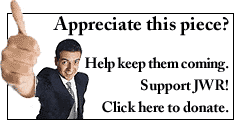 But the Simmons murder case has attracted international attention, with 48 nations and more than a dozen Nobel Peace Prize winners filing briefs to persuade the Supreme Court to eliminate juvenile executions. The case has captured the imagination of advocacy groups that have worked for years to scale back the death penalty, as well as prosecutors who fear too many exceptions are being made to spare violent criminals from death.
The Missouri Supreme Court ruling that wiped out Simmons' death-row sentence and compared executing juveniles to killing the mentally retarded will either be seen as bold foreshadowing or activist overstepping.
The high court's decision will reflect, to a large extent, whether the justices see enough of a societal shift in thinking about capital punishment to justify adding youths to the list of death-penalty untouchables.
"We don't let (young teens) sit on juries, sign up for military service or even get tattoos in most states because we don't trust their capacity to make decisions and we don't trust their judgment," said Marsha Levick, whose Juvenile Law Center in Philadelphia filed a brief supporting Simmons. "It's incongruous that we put them to death."
"But there are some 16- or 17-year-olds who can fully appreciate their actions and their consequences, and states ought to be able to decide for themselves whether to execute them," said Kevin Newsom, Alabama's solicitor general. He filed a brief on behalf of six states that want to preserve the ability to execute older teens. "We're just objecting to the court coming in and drawing a hard, prophylactic line about juvenile executions when state legislatures are uniquely equipped to deal with these questions for themselves."
In some important ways, the Simmons case is different than most of the capital cases that reach the high court. It doesn't raise concerns about race (Simmons is white) or mental capacity or the quality of representation - factors that often rear their heads in death-penalty cases.
In addition, Simmons' behavior elicits little sympathy. He bragged to friends before the crime that his juvenile status would protect him from consequence.
The case comes at a time when the court is at a crossroads with regard to the death penalty and many other issues. Conventional wisdom often describes this court, under Chief Justice William H. Rehnquist, as one of history's most conservative.
But in recent years, the court's moderate and liberal justices, with the help of swing voters Sandra Day O'Connor and Anthony Kennedy, have won important victories.
On the death penalty alone, they've outlawed executions of the mentally retarded, heightened requirements for defense lawyers and slapped down lower courts that had been watering down high court directives.
This is the third term in a row that has the potential for several blockbuster rulings, parting with the court's long-held trend of having a term filled with big cases followed by one with less exotic fare.
The 2002-03 term was marked by pivotal decisions on affirmative action, gay rights and the Family Medical Leave Act. The 2003-04 term was initially expected to be a quiet one, but the court added huge cases involving campaign finance reform and the Bush administration's terrorism detention policies.
This term will likely be just as big.
The medical marijuana case, Ashcroft v. Raich, pits personal liberties and states' rights against federal drug laws. The ruling could expand or deflate the growing use of marijuana to soothe patients not just in California, where the suit was filed, but also throughout the country.
The wine shipment cases, Granhom v. Heald and Swedenburg v. Kelly, ask the court to decide whether the constitutional repeal of Prohibition, which gave states the right to regulate transportation and importation of alcohol, also permits states to block all interstate shipments.
The justices will also decide the legality of California's policy of segregating prison inmates by race for their first 60 days in jail in Johnson v. California. And in Jackson v. Birmingham Board of Education, the court will decide whether Title IX, which protects women's sports from discrimination, also protects a male coach of women's sports who was fired for advocating on their behalf.
The new term will kick off with an unusual case that returns the justices to an issue they decided last spring. In Blakely v. Washington, the court struck down Washington state's method of sentencing because it allowed judges to increase jail time based on facts that weren't decided by a jury at trial, factors such as the wantonness of the crime.
That ruling was interpreted by several federal judges to also affect - and even nullify - federal sentencing procedures, and a summer of chaos resulted in lower courts. In several instances, those facing decades behind bars got a handful of years. In many other cases, federal judges have delayed sentencing to await further clarification from the high court.
On Monday, the justices will hear two cases that give them the opportunity to provide that clarity - one that asks whether the Blakely decision even applies to federal guidelines and another that asks what effect it would have if it does.
"The attitude until now has been, `Let's sit tight and wait for them to lead us out of this wilderness,'" said Doug Berman, an Ohio State University Law professor who runs a Web site that closely follows the Blakely issue (http://sentencing.typepad.com/). "We'll see if they do it - and quickly."
---
Appreciate this type of reporting? Why not sign-up for the daily JWR update. It's free. Just click here.
Comment by clicking here.