Jewish World Review Oct. 27, 2004 / 12 Mar-Cheshvan, 5765

Outlook e-mail easily saved on your hard drive; victim of default wars between Microsoft and Netscape; changing background color under desktop icons
By James Coates
http://www.NewsAndOpinion.com | (KRT) Q. Is there a shortcut to saving Microsoft Outlook e-mail to a personal folder on your hard drive?

Patrick King @aol.com

A. Here's a trick I use to quickly take all of the e-mail sent by readers, promoters, spammers and my superiors to the PC at my office and schlep them home for work there, Mr. K. It's just the ticket for you as well.

Open the folder where you want to store the mail, and then fire up Outlook and go to the list of messages. Make sure that you have clicked the windows size box in the upper right-hand corner next to the X to show a single box instead of the default double boxes. This makes it possible to use the mouse to move the whole Outlook display (and any other window as well) by dragging with the mouse.

So drag the Outlook display so that it is next to that open folder you want to use for storage. Now select the top message in the Outlook list and scroll down to the bottom one. Hold down the Shift key and click that last note. This will paint all of the messages.

Now you can simply press the mouse while hovering over any of the painted lines and drag the whole kit and caboodle into the other folder.

In my case, I then plug a flash-memory thumb drive into the computer and drag the mail folder onto it. At home I simply open the folder, right-click inside it and pick View from the display that pops up. I move down to the item to show Details, and I get a list of messages, each with the subject line displayed.

I should add that one also can reverse the process and select all of the messages in the folder and then drag them into the mail display in Outlook on the second computer. This lets you use all of Outlook's powers of searching to find needed messages. But it also tends to clutter up one's mailbox, which is why I prefer to just keep them in a folder with subject lines displayed.

Q. I have a Dell laptop with Windows 2000 Professional, and Netscape is installed on the computer even though I use Microsoft Internet Explorer for my browsing and Outlook Express for my e-mail. My problem is that when I click on a link in an e-mail, I go to that site via Internet Explorer, but if I then click on a link within that site, it opens Netscape.

How can I set this computer to use only Internet Explorer at all times?

Hugh O'Hagan @hitel.com

A. Welcome to the default wars between Microsoft and Netscape, Mr. O. When one first runs Netscape, it is easy to read over a setup prompt that asks if you want to make Netscape the default browser that runs when you head out for the Web. Your machine is set to say, "Yes, make it Netscape."

Microsoft has a typical and, I must say, heavy-handed way to fix this. You just click on Tools in the Internet Explorer window. If Internet Explorer is not set as the default browser, you will find a selection to Reset Web Settings. Click there and Internet Explorer gets to be quarterback, and Netscape gets sent to the bench, where it must wait for you to call it back into the game.

If you do fire up Netscape, chances are that you will get asked to make it your default browser. This time say no. Then look for the "ask again" box that lets you stop getting that prompt each time you run Microsoft's leading competitor's browser.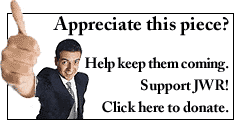 Q. How do you change the color of the background under desktop icons? I have a yellow background on my XP desktop, and the default background makes it hard to read.

Gerald J. Pinzino, Homewood

A. A great many folks share your vexation at this quirk in the way Windows is designed to keep folks from tinkering with some items that the software engineers deem to be dangerous to allow the public to change. A slip in setting the icon's background color the same as the text color, for example, could render the icons' identifying text invisible.

But Microsoft did build a fix into Windows XP, which is as follows:

Right-click on the My Computer icon and then select the Advanced tab. Look for the item marked Performance, and in that display pick Settings. Now go to the list of check boxes and click in the box for using drop shadows with icons, Click Apply and the color behind the icons will become transparent, allowing the text to be displayed on the desktop with a background of that same yellow you prefer.
Appreciate this type of reporting? Why not sign-up for the daily JWR update. It's free. Just click here.
James Coates is a columnist for the Chicago Tribune. Let us know what you think of this column by clicking here.
Having other problems? Check out Coates' archives

© 2004, Chicago Tribune; Distributed by Knight Ridder/Tribune Information Services