http://www.NewsAndOpinion.com | The Oct. 21 launch of Microsoft Corp.'s Office 2003 productivity suite will gain reactions from yawns to cheers -- I'm closer to the cheering side -- but there are two new products, one an add-on for Microsoft Outlook, that deserve close examination and purchase by anyone interested in more order for their workday.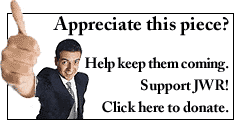 The first, available now, is PlanPlus (stet), a software program from FranklinCovey (stet) that works inside of Microsoft Outlook. It adds the Franklin Planner system's "prioritized daily task list" and daily journal pages to Outlook, while retaining the e-mail browsing and address book capabilities of the Microsoft-created personal information manager. While Outlook, on its own, has a to-do list feature, there are advantages to the FranklinCovey system, such as better prioritization, that are most attractive.
Also attractive is the ability to drag and drop an e-mail onto either the task list or the daily appointment schedule to create, well, either a to-do item or an appointment. The daily journaling feature is very handy for recording contemporaneous notes of conversations, meetings and phone calls.
All this information can be stored on a CD for archiving, exported to a handheld computer (Palm or Windows Mobile/Pocket PC platforms) or printed out on blank pages to be used in a FranklinCovey planner or other notebook. Ultimately, instead of a shelf-full of binder pages, you can have a box of data CDs or DVDs with the same information, but much easier to research and retrieve.
There are other nice features of this software, including tools to handle weekly planning, goal setting, and the creation of a "mission and values" statement. There are interactive "wizards" to teach elements of the software and what the firm calls "dynamic" help pages that explain the why and how of the various features of the program, along with examples on how to use them.
Many of us live our lives inside of Microsoft Outlook and then run our lives chiefly from the e-mail inbox. PlanPlus for Microsoft Outlook, retailing for just under $100 (with a $20 discount during the introduction) makes more sense of Outlook, and can work with Outlook 2000 and later. It's well worth examining, in my view.
Those FranklinCovey devotees who prefer the paper-based Franklin Planner, a staple of corporate America, will be pleased to see, on Nov. 24, the release of TabletPlanner 3.0, which, though first designed for Microsoft's TabletPC platform, now runs on any PC running Microsoft Windows XP. The new program supports both Microsoft Office 2003 and Microsoft Exchange 2003, which means the data it has can be exchanged with enterprise-based e-mail networks and data stores. Outlook tasks and appointments can be synchronized with the planner software, while there are advanced note-taking features that can enhance the use of the product. An "eBinder" (stet) lets you organize the planner with as many notebook-style tabs as needed. Data within the tabs can be password protected, with some visible to all users, while other data is secure.
On the visual side, users can create their own "page layouts" using a variety of styles and photos they may have on their computer. Everything can print onto FranklinCovey planner pages, be stored on CDs for archival purposes, and searched for future reference.
Retail pricing is $130, while the firm is offering an introductory price of $99.95. Details of both software programs can be found at http://www.franklincovey.com. In years of searching, I haven't found a better, more systematic way to plan one's work day, goals and even your life. These computer versions are well worth examining, as they bring a paper-based system into the digital age.
CORRECTION: Last week's column on Vonage's Voice over IP phone service mistakenly said that the service would not work with DSL, a broadband service offered by many telephone companies. It does work with DSL service, but not with dialup Internet connections over standard phone lines. Similarly, the firm also offers a way to forward calls from the Vonage phone number to an alternate number, which gives users a way to receive calls even if one's broadband service is not working.
Find this column useful? Why not sign-up for the daily JWR update. It's free. Just click here.
JWR contributor Mark Kellner has reported on technology for industry newspapers and magazines since 1983, and has been the computer columnist for The Washington Times since 1991.Comment by clicking here.