http://www.NewsAndOpinion.com | I've just hung up on a phone call to an acquaintance in the state of Kerala, in India. We talked for about 10 minutes, and the sound quality was good. The other night, I'd had a chat with another colleague in the Philippines. Again, the sound was fine, and the chat was pleasant. Ditto for a call to Australia, although the two people I was looking for were each out of their offices.
Domestically, I've called New York, California, Illinois, Michigan and even the District, all with ease and good to excellent sound quality.
I didn't use regular telephone service. Instead, I used a phone that was connected to a small black box, which in turn was connected to my broadband router. Going through the same cable Internet service that brings e-mail and Web pages, I dialed all over the United States and the rest of the world — and received calls — bypassing the long-established phone companies and their high charges.
The technology is called "Voice over Internet protocol," or Voice over IP. It's hot, hot, hot right now, and it might change the way many of us make and receive calls.
In this test, I'm using a device manufactured by Cisco Systems, Inc., and distributed by New Jersey-based Vonage Holdings Corp. (http://www.vonage.com), which provides the telephone service. Their goal is to replace or supplant traditional phone companies. My goal, and it may be highly achievable, is to save money.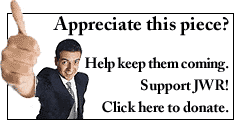 For reasons I don't fully understand, Verizon hits me up for a little more than $50 each month for a local phone line. I buy my long distance from another supplier, who charges me around 5-cents a minute for domestic calls, and that's fine, since I make far fewer now from home than I once did. I figure my current total phone charges are around $60 to $65 per month.
But if I read Vonage's advertising correctly, I could cut about $20 to $25 per month, get unlimited long distance (or, just 500 toll call minutes a month,a little more than eight solid hours of toll calls, with their lower priced plan) and have access to some nice international rates, such as 5-cents a minute to western Europe, 6-cents to Australia, and between 13- and 23-cents to India. Those rates are substantially below AT&T's standard international calling rates, although that firm's 18-cents to the Philippines beats Vonage's 21-cents per minute there.
On the whole, however, Vonage's global rates are better than most long distance firms, and unlike some long distance carriers, there's no extra monthly "sign up" fee to qualify for the lower long distance rates.
How does this work? Well, it's in that black box, which converts outgoing voice signals to data packets that travel over the Internet, as well as handling the call routing. There are no "special" codes to dial, just standard ones for long distance and international calls. Incoming calls are routed over the Internet to your cable modem, where the black box converts everything back. Vonage will assign you a phone number, or you should be able to move your existing one. What's more, you can sign up for numbers in remote cities that are forwarded to you — a great way to save long distance charges for Mom, or for an entrepreneur who wants to establish a remote presence.
You must have cable Internet — not DSL or dialup — for the Vonage product to work. There may need to be some adjustments to your router for optimal quality. And, if the cable Internet service goes out — as mine did for 5 days after Hurricane Isabel — then you're stuck without a phone until the underlying service is restored.
These are early days for Voice over IP. There may be court challenges and other efforts to block Vonage and any competitors, since the telephone companies don't want to give up ground easily. However, the clamor to save money might win out yet, and my experiment with Vonage may well convince me to convert my trial to a full deployment. An extra $300 a year in my pocket is a nice incentive.
Find this column useful? Why not sign-up for the daily JWR update. It's free. Just click here.
JWR contributor Mark Kellner has reported on technology for industry newspapers and magazines since 1983, and has been the computer columnist for The Washington Times since 1991.Comment by clicking here.