http://www.NewsAndOpinion.com | Standing before a group of radio-industry people last Friday at the National Association of Broadcasters' Radio Show in Philadelphia, I held up what looked like an ordinary Palm hand-held computing device. When I slid the bottom down, the screen area expanded by 50 percent. The audience, which had come to hear about technologies that can help their business and personal lives, was impressed.
Then I tapped a button, and the screen view changed from portrait mode to landscape, or horizontal. "This," I said, "is a better way to look at a spreadsheet, isn't it?"
They were impressed, as I had been earlier by the $399 Palm Tungsten T3, introduced last week by Palm Inc. This is a hand-held with features that many on-the-go users will appreciate: larger memory (64 MB of RAM), bigger screen and a good battery life.
The T3 is one of three new Palm devices that debuted last week. The others are the Tungsten E ($199), which has the formerly standard-size screen, 32 MB of RAM, no sliding front and a price tag half that of its new sibling, and the Zire 21, an 8 MB "starter" device that lists for $99. These are good prices for capable devices. The E, which can take Secure Digital (SD) flash-memory cards, could work well in business; the Zire 21 is something to send along with the youngsters to school.
The T3, however, is all business. Its roster of software includes the latest version of DataViz's "Documents to Go," which reads and writes files compatible with Microsoft Word and Excel, while letting you view PowerPoint files. It's as close to replicating an office-productivity suite on a hand-held as you're likely to find. There's also an e-mail client, a phone dialer and an implementation of Java that will let you run a raft of programs or develop your own.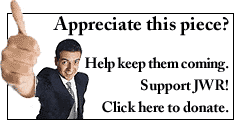 While the T3 doesn't have wi-fi capabilities, it does have Bluetooth built in, which lets you synchronize with a desktop PC or Mac without cables, and use your Bluetooth-enabled phone as a wireless data modem. Or, couple the T3 with that phone and a wireless headset, and you can now dial calls from the hand-held and talk on the phone with the headset.
For my money, one of the greatest improvements on the T3 is the availability of a new address book that lets you use multiple street addresses and more phone numbers and e-mail addresses for a given contact. This gives you better synchronization with Microsoft Outlook on PCs.
I predict that the T3 will be a hot holiday item this year, and Palm deserves credit for doing its part to keep hand-held computing fresh and vital.
Great digital photography resource: Those who own digital cameras would do well to invest $35 in a copy of "Shooting Digital," a new book by photographer and writer Mikkel Aaland, published by Sybex Inc. Mr. Aaland details a great amount of knowledge and insight into using digital cameras and getting the most from them. With these new wonders now outselling film cameras, the digital-photography revolution is at hand.
What's useful about the book is not only its friendly explanation of every aspect of digital photography, but also the dozens of examples by Mr. Aaland and other talented photographers. This is the closest thing to classroom instruction. If you're serious about digital photography, this is a book you must have.
Find this column useful? Why not sign-up for the daily JWR update. It's free. Just click here.
JWR contributor Mark Kellner has reported on technology for industry newspapers and magazines since 1983, and has been the computer columnist for The Washington Times since 1991.Comment by clicking here.