Senators want to legalize prescription drug purchases from Canada


http://www.NewsAndOpinion.com | (KRT) WASHINGTON With passage of a Medicare drug-subsidy bill uncertain at best, a bipartisan group of senators wants to ensure the survival of a piece of the legislation that would legalize prescription drug purchases from Canada.
The group, led by Sens. Byron Dorgan, D-N.D., Debbie Stabenow, D-Mich., and John McCain, R-Ariz., has introduced legislation that would allow consumers, pharmacists and wholesalers to buy or "re-import" American-made drugs from Canada and 24 other countries. Drugs from Canada are up to 80 percent cheaper than those sold in the United States.
The new Senate bill is identical to a version that passed the House of Representatives. Unlike Senate terms included in the stalled Medicare drug-subsidy bill, the new measure doesn't require the approval of Health and Human Services Secretary Tommy Thompson. Previous HHS secretaries, citing possible health risks from imported drugs, have refused to endorse similar legislation.
Dorgan said the new bill will pressure House and Senate negotiators on the Medicare drug-subsidy legislation, who overwhelmingly oppose re-importation, not to drop the re-import terms from their final draft.
"We just want to keep this in play in the conference. … Those of us who support re-importation as a way to put downward pressure on drug prices are continuing to push in every direction," Dorgan said.
The Food and Drug Administration, the White House and the drug industry oppose widespread re-importation because foreign drugs may be unapproved, unsafe or counterfeit. They also may not be distributed, stored, shipped or labeled under FDA safety guidelines.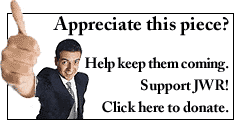 Stabenow said concerns about the safety of foreign drugs could be addressed with FDA regulations. She said a well-regulated re-importation system is better than having consumers, especially seniors, do without expensive medications or buy them on the Internet from unlicensed providers.
"It is critical right now for our seniors to find some way to get the drugs they need," Stabenow said.
A growing number of cities and states - Boston being the latest - are exploring plans to purchase medications from Canada for their government employees. FDA officials say the agency has no plans to stop those programs, but it will try to shut down their Canadian drug supplies.
Although the FDA has no legal authority over Canadian companies, it nevertheless sent a threatening letter to one Canadian firm that coordinates drug shipments to Americans. The FDA letter warned that the company was violating U.S. law and endangering public health, but the Canadian firm, CanaRX, rejected the contention. The FDA also has asked Canada's government to help, but so far hasn't received a response.
The growing popularity of drug re-importation has raised consumer awareness about disparities in drug pricing, said Ron Pollack, executive director of Families USA, a liberal consumer-health advocacy group. "People immediately understand this when they see the same drugs manufactured in the U.S. are selling at such disparate prices in Canada," Pollack said.
Though technically illegal, the FDA allows consumers to buy medications from Canada via visits and through mail-order and Internet purchases. The lax enforcement, and consumer frustration with rising drug prices, has helped make drug re-importation a multimillion-dollar industry.
Drug industry officials say American drug prices, the highest in the world, fund research for newer medications. Critics say the companies are gouging consumers.
Drug makers, already the nation's most profitable industry, could lose billions if American consumers buy large amounts of cheaper drugs internationally. Five large drug companies have already restricted sales to Canadian pharmacies and wholesalers that sell medications to U.S. consumers.
Appreciate this column? Why not sign-up for the daily JWR update. It's free. Just click here.

Comment by clicking here.