Jewish World Review Aug. 11, 2003 / 13 Menachem-Av, 5763



Hormone Replacement Therapy (HRT) & Heart Disease
By Robert A. Wascher, M.D., F.A.C.S.
http://www.NewsAndOpinion.com | The interim report from the massive Women's Health Initiative (WHI) study last summer shook up the world of women's health when it was reported that HRT not only significantly increased the risk of breast and other cancers, but that HRT also increased the risk of heart disease rather than lowering it (as had been the conventional wisdom for the past five decades). Other subsequent large-scale studies subsequently confirmed that combined HRT (with an estrogen component and a uterus-protecting progestin component) leads to a progressive increase in the risk of cardiovascular disease, including heart attacks and strokes, with increasing durations of HRT. In this week's New England Journal of Medicine, the WHI issues a final report on this subject.
A total of 16,608 postmenopausal women, ages 50 to 79 years, took part in the study, and were randomly assigned to received either combination HRT or placebo pills. After an average follow-up of 5.2 years, the study was halted prematurely due to concerns about significant differences in heart disease rates between the two groups of women. After one year of combined HRT, the women receiving the daily hormone pills had nearly twice the risk of being diagnosed with new onset coronary artery disease as did the women taking the placebo pills. At the 5.2-year average endpoint of the study, the increased risk of heart disease had stabilized somewhat at a 24% increase in the relative risk of heart disease among women taking HRT pills. Women who had a baseline elevation in their "bad cholesterol" (LDL) experienced an even greater risk of heart disease as a consequence of HRT use.
While the increase in the absolute individual risk of developing heart disease while on HRT is not a huge number, the implications of these finding are, nonetheless, very significant. First, even small increases in the individual relative risk of a specific disease are very significant when the prevalence and mortality associated with that disease are already very high in the general population. Cardiovascular disease is the number one cause of death in the United States, and so the impact of increasing or decreasing the incidence of this disease within our society, even by small percentages, can translate into very significant losses or gains in public health, respectively. Secondly, HRT has been "sold," by both drug manufacturers and many well-intentioned physicians, as a medication with the advantageous side effect of reducing the risk of cardiovascular disease in postmenopausal women. Thus, these new findings, based upon huge double-blinded randomized studies, represent a paradigm shift in our understanding of the risk-to-benefit equation for HRT, and combination HRT specifically. The WHI continues to monitor study subjects who, because they have already undergone hysterectomy, are receiving only the estrogen component of HRT. Other studies, however, have reported less severe (but still significant) increases in the risk of breast and other cancers, and cardiovascular disease as well, for estrogen-only HRT when compared to placebo.
My position, based upon research results presented over the past two years or so: HRT, and combination HRT in particular, carries an unacceptable risk of life-threatening complications associated with it, and should be avoided. For women who are experiencing especially severe symptoms as they transition into menopause, HRT should be used for the least possible duration, and at the lowest effective doses: a few weeks, or perhaps a couple of months, at most.
"NATURAL ESTROGEN" HRT & CARDIOVASCULAR DISEASE RISK

Some proponents of HRT have argued that HRT's recently demonstrated failure to protect women against the onset of cardiovascular disease may derive from the fact that most of the estrogen pills in the United States are manufactured from the urine of pregnant mares. Although without scientific evidence to support their claims, some HRT advocates have suggested that HRT with the human form of estrogen may actually improve cardiovascular health based, in part, upon the empiric observation that premenopausal women have a much lower rate of cardiovascular disease than same-aged men. A second study in the current issue of the New England Journal of Medicine takes a look at that premise.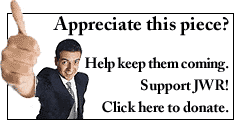 In this study, 226 postmenopausal women with known coronary artery disease were entered into the study. The women, with an average age of 53.5 years, were randomly assigned to standard HRT pills, the human form of estrogen (17-beta-estradiol) alone, or 17-beta-estradiol plus a sequentially administered progestin. All study volunteers were followed with serial angiograms of their coronary arteries to monitor the rate of progression of their heart disease. After a median 3.3 years of follow-up, 169 women had matched pairs of angiograms, taken at the beginning and end of the study, available for evaluation. In all three groups of women, the percentage of coronary artery narrowing was essentially the same. This study, although relatively small, would appear to dispel the notion that human estrogen is somehow superior to horse estrogen when it comes to the issue of cardiovascular health.
MORE CONFIRMATION OF LINK BETWEEN HRT & BREAST CANCER

The bad news about HRT keeps on rolling in. The preliminary results from a gigantic British study, the "Million Woman Study," is being reported in the current issue of the journal Lancet. A total of 1,084,110 women, ages 50 to 64, were followed between 1996 and 2001. Half of these women regularly used HRT. Among this million-plus group of women, 9,364 developed invasive breast cancers during the course of the study, and 637 of the women died of their breast cancers. When comparing the women who currently used HRT with those who did not, the HRT users had a 66% greater relative risk of developing breast cancer, and a 22% greater relative risk of dying from breast cancer, when compared to the women who were not taking HRT.
Women who used estrogen-only HRT experienced a 30% relative increase in the risk of developing breast cancer, while those women taking combination HRT had 100%, or two-fold, increase in the relative risk of developing breast cancer. Furthermore, this increase in breast cancer risk was minimally affected by the type of estrogen or progestin hormones prescribed, or the dosages. The increased relative risk of breast cancer with oral estrogen-only HRT was 32%, and remained at 24% with estrogen-only skin patches, and 65% with implantable estrogen-only delivery devices.
Not surprisingly, increasing durations of HRT usage were associated with increased levels of risk for breast cancer. Based upon statistical calculations derived from their observations, the study's authors predicted that each decade of HRT use resulted in an additional 5 cases of breast cancer per 1,000 women using estrogen-only HRT, and 19 additional cases of invasive breast cancer per 1,000 women using combination HRT. Based upon the number of breast cancer cases diagnosed in the UK over the past decade, it is estimated that an "extra" 20,000 cases of breast cancer occurred secondary to HRT use.
As I have already mentioned, even relatively small increases (or decreases) in the incidence of life-threatening diseases within a large population can translate into very significant outcome differences. To my way of thinking, simply abstaining from HRT costs society little, if nothing, but may save thousands of lives from the life-threatening diseases now linked to chronic HRT use.
GENDER DIFFERENCES IMMORTALITY FROM HEART DISEASE & DIABETES

FLASH: Men and women are different!
A number of sex-related differences in disease outcomes have been identified. For example, there is some evidence that a woman is more likely to die from a heart attack than a man, although the incidence of heart disease tends to be lower for women during most of their lives. Diabetes, and its precursor "Metabolic Syndrome," are rapidly reaching epidemic proportions as our society become ever fatter, and ever more sedentary. Due to pathological changes in the body's arterial system caused by diabetes, cardiovascular disease tends to show up early in diabetics, and progresses much more rapidly than in non-diabetics.
The current issue of the Archives of Internal Medicine features a study from the world-famous Framingham Heart Study that looks at the impact of gender on death due to coronary heart disease and diabetes. Specifically, the study compared the relative contributions of diabetes and preexisting heart disease on the risk of heart attack death in men and women. A total of 5,243 study volunteers were analyzed after a minimum of 20 years of follow-up. Adjustments for cardiac mortality secondary to smoking, age, high blood pressure, serum cholesterol levels, and body mass were made.
The men who had diabetes, but no heart disease, at the beginning of the study experienced twice the risk of dying from cardiovascular disease as did the men without diabetes. Among men who entered the study with known cardiovascular disease but no diabetes, there was a four-fold increase in the risk of death due to coronary artery disease when compared to men with no history of heart disease or diabetes at the beginning of the study. When the same parameters were evaluated for women, the results were the opposite.
In women with preexisting diabetes, but not heart disease, there was a nearly four-fold increase in the risk of dying of coronary artery disease when compared to women with neither a history of diabetes nor heart disease. In the women who entered the study with a history of heart disease, but not diabetes, the risk of dying from coronary heart disease was approximately two-fold when compared to women without a preexisting history of either disease.
Thus, this study appears to show that a man's risk of dying from heart disease is more closely linked to a previous diagnosis of coronary artery disease alone than to a history of diabetes alone. This seems rather intuitive. However, the reverse appears to apply to women.
Women with preexisting and stable heart disease appeared less likely to actually die from a heart attack than did the women who were diabetic (but had no history of heart disease) when they entered this study 20 years previously. Whether this difference in the relative contributions of diabetes and heart disease to cardiovascular disease deaths relates to the smaller caliber of the arteries that nourish women's hearts is not clear, although this difference has often been invoked to explain the higher mortality that women appear to suffer following heart attacks. Also, the differing impacts of the male and female sex hormones on cholesterol levels may play a role in this gender-specific difference.
Whatever the explanation, this study suggests that the effects of diabetes on mortality from heart disease hit women more severely than men, and that women should be especially careful to avoid obesity and a sedentary lifestyle which are, after genetic predisposition, the two greatest risk factors for developing diabetes.
Briefly….

Archives of Internal Medicin: In a Finnish study of 2,011 healthy men, males who were aerobically unfit were found to have a more than three-fold increase in the risk of experiencing a stroke when compared to men who were fit. This finding remained significant even after correcting for known risk factors for stroke, including smoking, alcohol consumption, socioeconomic status, presence of coronary artery disease, diabetes, high blood pressure, or serum cholesterol levels. Low levels of cardiorespiratory fitness produced similar increases in the relative risk of stroke as did obesity, hypertension, alcohol consumption, smoking and elevated LDL levels.
Archives of Dermatology: A small study of university students (15 men and 7 women) looked at the role of stress on the incidence of acne outbreaks. The volunteers were examined during periods when they were taking their exams, and when they were not. The study found that during high-stress exam periods, acne outbreaks were more frequent and more severe than during non-exam periods. While this correlation between stress and acne is anecdotally obvious to many people, it has not been confirmed by scientific study until now.
Archives of Surgery: There is growing evidence that certain complex surgical procedures are more safely performed in hospitals where these operations are done more commonly. A large study of cancer surgery outcomes between 1995 and 1997 was performed in the United States, looking at eight complex cancer operations. Surgery for cancer of the esophagus, pancreas and lung was associated with fewer complications (including death) when performed at high-volume hospitals. Interestingly, removal of one or more lobes of a lung was associated with increased complications at low-volume hospitals, but removal of an entire lung was less of a problem at these hospitals (probably because removing an entire lung is actually less complicated than removing a lobe). Surgery to remove cancers of the stomach also trended towards being safer in high-volume hospitals, although this trend did not reach statistical significance. Operations for cancers of the kidney or colon, however, did not appear to be significantly safer whether performed in high or low-volume hospitals. As a cancer surgeon, I find these conclusions to be in line with my own experience and perspective.
JWR contributor Dr. Robert Wascher is an oncologic surgeon, professor of surgery, oncology research scientist, and author. He lives in Honolulu with his wife and two daughters. Comment by clicking here.

07/28/03: Accuracy of Prostate-specific Antigen (PSA) Test
07/22/03: Overgrowth of the Brain in Early Life; Finasteride & Prostate Cancer
07/11/03: Green Tea Extract & Cholesterol; Walking, Diabetes & Death; Update on Colon Cancer Screening; more
07/01/03: The Mediterranean Diet & Health; Effects of Long-term Hormone Replacement Therapy; More Nails in the HRT Coffin
06/10/03: Leisure Activities & the Risk of Dementia; New MRI Detects Tiny Prostate Cancer Lymph Node Metastases; Soy Intake & Breast Cancer Risk in Japan; Prozac & Premature Ejaculation
06/10/03: Working the Night Shift & Your Risk of Cancer; Your Personality & the Risk of Cancer; Spinal Manipulation for Low Back Pain; Movies, Teenagers & Smoking
06/02/03: Vindication for Dr. Atkins…?; Hospital Volume & Colostomy Rates for Rectal Cancer Surgery; Hormone Replacement Therapy: Another Nail in the Coffin
05/19/03: Internet & e-mail use for health care purposes; more news on physical inactivity & cancer risks; reversal of systemic lupus erythematosus; autologous bone marrow cells improve chronic heart failure
05/13/03: Vaccinations & Multiple Sclerosis; Emergency treatment of Bleeding Esophageal Varices; the deconstruction of the hormone replacement therapy myth continues
05/05/03: Vitamins & Colorectal Cancer; Unnecessary Prescribing of Antibiotics in Hospitals; Relationships between Bullying & Violent Behavior among Students; Pneumococcal Vaccine Update; Long Chain Fatty Acids in Infant Formula & Blood Pressure; Physical Activity & the Risk of Breast Cancer in Asian-American Women
04/28/03: Body Weight & the Risk of Cancer; Bone Protection Following Discontinuation of Hormone Replacement Therapy; C-reactive Protein & Stroke
04/14/03: Echinacacea & Quality Control; Obesity Update; Aortic Valve Stenosis, Arteriograms & Strokes; Preventing Recurrent Blood Clots
03/31/03: Breast Fibroadenomas & the Risk of Breast Cancer; Inflammatory Markers & Risk of Heart Failure; Update on Smallpox Vaccine; SARS Update
03/10/03: More Data on Hormone Replacement Therapy & the Risk of Breast Cancer; Oral Health & the Risk of Cardiovascular Disease; More Bad News about C-reactive Protein; Update: Daily Multivitamin & Minerals Supplements; Baby Aspirin & the Risk of Colorectal Adenomas; Aspirin & the Risk of Colorectal Polyps
03/03/03: Management of enlarging thyroid nodules; Long-term anticoagulation reduces the risk of recurrent blood clots in the veins; colon polyp recurrence after colonoscopic polyp removal; Vitamins C & E and Atherosclerotic Disease: The Debate Continues
02/24/03: Tamoxifen & Benign Breast Disease; New Recommendation on Digitalis Dosing; Creutzfeldt-Jakob Disease & the Nose; Radiologist Experience & Accuracy of Mammogram Interpretation; More Data on the Incidence of GI Side Effects with Selective COX-2 NSAIDs; Regular Rest Breaks & the Risk of Industrial Accidents
02/18/03: Update on Alzheimer's Disease; Very Low Birth-weight Babies & Cognitive Development; The Great Blood Pressure Medication Debate
02/03/03: Update on C-reactive Protein; COX-2 Inhibitors & Arterial Function; COX-2 Inhibitors and Gastrointestinal Complications; Telomere Shortening & Risk of Death
01/24/03: Bo-tox that BO Away!; The Super-sizing of America; Marijuana: A Gateway Drug?
01/21/03: Dietary Soy & Prostate Cancer Risks; Retention of Surgical Foreign Bodies after Surgery; Diet & hormone levels in adolescent girls
01/10/03: Can Aspirin Prevent Esophageal Cancer?; A Drink to Your Health!; Hormones & Breast Cancer; The Impact of Obesity on Lifespan
01/06/03:"The Pill" for Males?; Obesity & Diabetes Trends in the United States; Binge Drinking in the United States; One Less Reason to be Depressed; Liver Failure: Trends
12/20/02: Citrus Pectin & Cancer; Echinacea & the Common Cold; Update on High Blood Pressure Treatment
12/06/02: Calcium Intake & Prostate Cancer Risk; Alcohol Consumption & Risk of Breast Cancer; Reducing Blood Transfusions in Critically Ill Patients
12/06/02: Alcohol, Tamoxifen & Carotid Artery Wall Thickness; Coffee & Gallstones?; Irritable Bowel Syndrome Update; Statins: More Good News
11/22/02:Alcohol, HRT & the risk of breast cancer; hormone replacement therapy: more bad news; new vaccines may eliminate cervical cancer; more
11/15/02: The Effects of Diet & Exercise on Blood Pressure & Health; Growth Hormone & Sex Steroid Supplements & the Elderly; C-Reactive Protein & Cardiovascular Disease Risk
11/08/02: More Good News About Statin Drugs; Hormone replacement Therapy (HRT) & Alzheimer's Disease; A Role for Antibiotics in the Treatment of Vascular Disease?; more
11/01/02: Digoxin & gender; driving & degenerative disc disease; Coenzyme Q10 & Parkinson's Disease; Ginseng & erections; Viagra & stroke
10/25/02: Aspirin & coronary artery bypass surgery; glucosamine sulfate & progression of knee arthritis; hospital nurse staffing & patient mortality
10/18/02: Motor Vehicle Exhaust Pollution & Mortality; CT Scans, C-Reactive Protein & Heart Disease; Antiperspirant Use & the Risk of Breast Cancer; Atomic Bomb Radiation Exposure Update; more
10/04/02: Antioxidants & the Risk of Stomach Cancer; Best Way to Diagnose Appendicitis?; Coronary Artery Disease: Stent or Surgery?
09/27/02: Breast Feeding & the Risk of Asthma; HMOs & Quality of Care Scores; Red Wine & Vascular Disease
09/20/02: Dietary Folate & the Risk of Colorectal Cancer; Risks Associated with Smoking after Heart Attacks; BRCA1 Gene Mutation & the Risk of Breast & Non-breast Cancers; Breast Tissue Density & Inheritance
09/13/02: Dairy Products, Calcium, Vitamin D & the Risk of Breast Cancer; Efficacy of Nonprescription Smoking Cessation Aids; A Nutty Approach to Heart Disease Prevention; Update on Prostate Cancer
09/06/02: C-Reactive Protein & Estrogen Replacement Therapy; Walking Women & Cardiovascular Disease; Physical Activity Among Teenaged Girls
08/30/02: Babbling babies & brain function; homocysteine levels, vitamins & coronary artery disease; St. John's Wort & chemotherapy
08/16/02: A New Weapon Against Anthrax?; cataracts & motor vehicle accidents; gingko biloba takes a hit; air pollution & heart function during exercise; breast cancer genes & the estimated risk of breast cancer
08/09/02: Botulinum Toxin & Post-Stroke Spasticity; Intestinal Hormone Kills Appetite; Bone Marrow Cells Improve Blood Flow in Vascular Disease; Effectiveness of Restraining Orders on Domestic Violence
08/02/02: Mammography Saves Lives!; Obesity & the Risk of Heart Failure; High Sugar Diets & the Risk of Colon Cancer; Abuse During Childhood & Possible Effects of Genes on Antisocial Behaviors
07/26/02: Cancer: Nature vs. Nurture; Cardiorespiratory Fitness & Inflammation; Kidney Transplants from Cadaver Donors; Aircraft Cabin Air Recirculation & the Common Cold
07/19/02: PCBs & the Gender of Babies; Breastfeeding & the Risk of Breast Cancer; More Bad News About Hormone replacement Therapy
07/12/02: A cancer surgeon's perspective on hormone replacement therapy
07/08/02: Hormone replacement therapy & the risk of disease; more good news about statins; antioxidant vitamins & disease prevention; more
06/28/02: Antioxidants & the Risk of Alzheimer's Disease; Effects of Exercise on the Hearts of Patients with Mild Hypertension; Statins reduce cardiac events following angioplasty; more
06/21/02: Sex & violence and Advertising: Do Advertisers Get What they Pay For?; Don't Drink the Water (or the Salsa Either!); Vasectomy & Prostate Cancer Risk; Update on Smoking & Disease
06/14/02: Young Men, Obesity & Heart Disease; Breastfeeding & Obesity; Irritable Bowel Syndrome & rectal pain threshold; more data on cox-2 inhibitors & cancer; more
06/07/02: New coronary artery stent reduces risk of restenosis; possible cause of Parkinson's Disease identified; more
05/31/02: New biological insights into obesity & weight loss; broccoli kills cancer-causing stomach bug; anti-inflammatory drugs and the risk of heart attack
05/24/02: Molecular detection of tumor cells in the blood & prognosis; Cox-2 & breast/lung cancers; BRCA2 gene mutations & the risk of breast cancer; breast density & the risk of breast cancer
05/19/02: Moderate alcohol intake and blood sugar levels; more good news for tea drinkers; blood potassium levels & the risk of cardiovascular disease; ethnic differences in diabetic complications
05/10/02: Tea drinkers and the risk of death following heart attack; duration of breastfeeding & adult intelligence; abdominal aortic aneurysms: surgery or observation?
05/03/02: Risk of adverse drug reactions from newly released medications; preoperative beta-blockers may reduce heart bypass deaths; shape-shifting plastics may alter surgical practice; weight loss supplement may cause liver damage
04/26/02: Angry young men & risk of premature cardiovascular disease; stay-at-home dads & risk of cardiovascular disease; more on the effects of statins; dairy consumption and the risk of pre-diabetes; smallpox vaccine: good to the last drop?
04/19/02: Change your sex by drinking water?; Anti-inflammatory RXs may reduce growth of breast cancer cells; radiation treatment reduces repeat narrowing of bypass grafts
04/05/02: Fish & Omega-3 fatty acid consumption and cardiac health; news briefs
04/05/02: Can coffee reduce your risk of tooth decay?; exercise & blood pressure; a single high-fat meal reduces coronary artery function
04/01/02: Pre-diabetes: a newly defined category of health risk; teen television viewing and subsequent aggressive behavior; the benefits of strength training in the elderly; more ...
03/22/02: Bacteria, antibiotics & heart disease; mammograms: the debate continues; calcium & the risk of colon cancer ... and more
03/15/02: Mammography debate continues; statins & fracture risk; physical fitness & the risk of death; other intriguing findings
03/08/02: Blows to the chest & sudden cardiac death; air quality & the risk of lung cancer; tomatoes and your prostate
03/01/02: Diet & the risk of ovarian cancer; lifetime risk of developing high blood pressure; Osteoporosis prevention with a once-a-year injection?
02/26/02: The continuing controversy regarding screening mammography
02/22/02: Lowering body temperature after heart attack improves outcome; A silver lining for the chronically sleep-deprived?
02/15/02: Hormone replacement therapy & the risk of breast cancer; use it or lose it: Alzheimer's disease & cognitive stimulation; stress, divorce & death; child daycare, infections & parental guilt
02/08/02: Possible breakthrough in early cancer diagnosis; mammography: the controversy continues; CPR techniques revisited
02/01/02: Antibiotics in livestock feed & human disease; genetic detection of early colon cancer in the stool; genetic analysis of breast cancers may help decide treatment
01/25/02: Drug increases lifespan (if you're a fly...); workplace attitudes and smoking cessation; effects of inadequate sleep on surgeons
01/18/02: Lifelong effects of premature birth; smokers under the knife; aspirin and cardiovascular health
01/11/02: Estrogen levels in the blood & breast cancer risk; Heart attack: sex and survival; dangerous lettuce invaders
01/09/02: Cancer & aging: Two sides of the same coin?
01/04/02: Vitamin a & the risk of hip fracture in postmenopausal women; ovarian cancer risk and oral contraceptives
12/28/01: Magnetic Resonance Imaging (MRI) detects coronary artery disease; new development in obesity research; adverse childhood experiences & the risk of suicide attempts
12/21/01: Vaccination of children controls hepatitis a in the community; a possible cure for sickle cell disease; leptin and the risk of heart attacks
12/14/01: Chernobyl and the Risk of Thyroid Cancer in hildren; children & obesity; gastroesophageal reflux disease update
12/07/01: Update on school shootings; new implantable heart-assist device approved for further evaluation; prevention of fungal infections in pre-term babies
11/30/01: Flu vaccination in asthmatics; low-tar cigarettes are not less harmful; beans and your heart
11/21/01: Modified smallpox vaccine may reduce risk of cervical cancer; New approach to breast cancer diagnosis; New non-invasive prenatal diagnostic test for down's syndrome
11/16/01: Cholesterol-lowering drugs reduce risk of heart attack; supplemental radiation therapy reduces risk of breast cancer recurrence; brains of women may answer age-old questions
11/09/01: Bio-warfare (redux); my gray matter is bigger than yours; mad elk disease?
11/02/01: Making sense of bio-warfare
10/26/01: The impact of mammography on deaths due to breast cancer; diet & exercise may slow cancer cell growth; antidepressants and the risk of heart disease
10/19/01: New insights into autism; the wiley appendix
10/12/01: More bad news about obesity links to other diseases…Hey dad, can I borrow the car keys?
10/05/01: California leads nation in reduction of tobacco-related disease; exercise as an antidepressant?
09/25/01: Advances in the detection of breast cancer; primary care physician awareness of peripheral arterial disease; arsenic in the water
09/17/01: In perspective
09/12/01: Genes may hold secret to long life; men and women: cognitive function in the elderly; physical activity, obesity and the risk of pancreatic cancer
09/05/01: English milk cows prefer Beethoven and Simon & Garfunkel over Bananarama; new prostate cancer prevention study: looking for a few good men; exercise & diet can help prevent diabetes
08/28/01: Arthritis drugs may be linked with increased risk of heart disease; errors in blood clotting tests can be fatal; infant soy formula not associated with reproductive side effects

© 2003, Dr. Robert A. Wascher