Jewish World Review Oct. 21, 2003 / 25 Tishrei, 5764

Prefers the Mac, but will never walk away from the PC — unless he's assured that Virtual PC will work; uncheck box to use files saved to CDs; how to prevent tampering with spreadsheets and the formulas they contain — bingo!
By James Coates
http://www.NewsAndOpinion.com | (KRT) <! — START LEAD — > Q. Due to some nasty virus problems, I downgraded my work computer from Windows 2000 Professional to Windows 98. I saved the slave drive files to a CD (with mostly .jpg and .doc files) before the downgrade. I was running Microsoft Office 2000 Professional before and now. The problem now is that I can't work with the CD files that I had saved — even if I copy them to the hard drive first. What's going on? And how can I use them again?

— Mauro Di Fiore, Chicago

<! — END LEAD — > <! — START REST — > A. Heaven alone knows how much serious work has been hampered for the waves of people who were forced to make data backups on CDs and then reformat their hard drives by the recent wave of virus and worm attacks. They encounter this problem using the backed-up files because Windows is designed to set a "read only" attribute for all files that are burned into floppy disks, CDs and other storage media.

This is done to prevent inadvertent overwriting of data and is a good idea, but people need to be told it is happening by the software, and that is not the case.

Your solution is to move the files onto the hard drive — as you already have — then give each one's icon a right-click and pick Properties, which brings up a menu with check boxes to change the various attributes files can be given. Just remove the check from the "read only" box and you'll be back in business, Mr. D.

QI read about the engineer and all that trouble with the spreadsheets in your column. I agree your solutions will work. But there is a faster way that answers the reader's question about how to prevent tampering with spreadsheets and the formulas they contain.

It is possible to copy the contents of a spreadsheet without disclosing the formula. Simply take the completed sheet, do a copy of the full worksheet by selecting in the upper left-hand corner, Copy and then go to Paste Special. Select "Values Only." That will convert everything to values or "text" like the reader wants with no formulas left anywhere. The bonus of this is that if you are working with a big sheet with lots of formulas, this will reduce the file size significantly in some instances.

— Jerry Holman, Downers Grove

A. Wow, let me use your note, Mr. H., to thank you and a great many other old hands at the Microsoft Excel spreadsheet software for this tip. It's another great tool for stopping gremlins at one person's shop from changing the formulas in spreadsheets sent by colleagues such as consultants, accountants and engineers.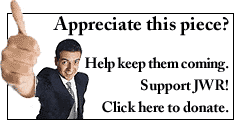 It started with a question from an accountant dismayed that some unfriendly soul working for one of his clients was intercepting spreadsheets sent by the accountant and slightly altering a formula or two in order to create chaos when the software went into auto-calculate mode to update the data.

Change just one tick in a single cell with a formula and you have created a dangerous bit of vandalism throughout the entire spreadsheet. And this gremlin can be very difficult to find.

I first approached the problem suggesting that folks who send spreadsheets and other sensitive material via e-mail should use an encryption program like WinZip to make sure that only the person with the precise keyword can open that file. I quickly heard from readers reminding me that there is a way to use Excel, Word and other Microsoft Office software to password-protect files by clicking on Save As then clicking on the Tools arrow in the upper right-hand corner of the Save box. This is less potent than full-scale encryption, but a mighty effective solution. After I wrote about this alternative solution, I started hearing from readers with your point.

So in response to all the "Paste Special" folks, here are details:

Select all the material in a spreadsheet using the Control + A command and copy it all with Control + C. Next, open a new spreadsheet and click on Edit in the Excel toolbar and pick Paste Special.

In the next box you'll find a command for General Options. That brings up a menu of choices, including one to paste only the values of each cell, to paste only the formulas of each cell or even just paste the formatting, a handy tool for those with elegant graphics, pivot tables and such.

It should be noted that gremlins can still go to a cell and change its value by hand, but that is far less of a problem than somebody jinxing a crucial formula.

Thanks to one and all who peppered my mailbox with these helpful solutions to what appears to be something of great interest to business folk everywhere.

Q. I am a PC and Mac user. While I know it is not music to your ears, I prefer the Mac, but will never walk away from the PC because of work. I want to buy the new Macintosh G4 laptop, but I will not take that step unless I am assured that Virtual PC will work. If I cannot use ACT efficiently with Virtual PC on the G4, I cannot make the investment.

— Jennifer Hill @vanguarde.com.

A. Hey, Ms. H., I'm a hardcore Mac user as well as a Windows wonk, and so I do have some points to make.

First of all, I'd urge you to consider replacing Symantec's ACT with Microsoft Entourage for OS X, a very elegant contact manager and e-mail engine that is native to the Macintosh's new operating system and is a component of Microsoft Office for OS X that replaces the Outlook module in the PC version. Going with Entourage makes a huge difference in terms of your contact manager being crash-resistant (all but crash-proof, in fact).

Furthermore, if you add the rest of Office, your Macintosh PowerBook G4 would be totally compatible with the PC software you use at work with the added benefit that it was written for the solid OS X 10.2 environment.

By contrast, Virtual PC consumes huge amounts of computer resources, even on the powerful Mac G4 machines, so going can be slow. But also, when you do this, you will find you have installed all of the drawbacks to Windows on your Mac, most specifically the blue screen of death that can happen at the worst possible moments.

It is my sense that more Windows hang-ups happen running on the PC emulation software than when on an actual PC.

Another consideration is cost. In addition to shelling out for the Virtual PC software that makes a Mac emulate a PC's hardware, you need to buy a fully licensed copy of Windows, which probably will cost in the $250 ballpark for Windows XP Professional and Virtual PC. Apple recommends the XP Professional version of Virtual PC to get the best performance on its new G4 notebooks.

All that said, I am mindful that ACT users can be a fiercely loyal crowd, and you may decide that you can't abide by shifting to Entourage. In that case, I'd venture that you'll be sufficiently happy with the Virtual PC experience. But if you do, I'd urge you to hit Control + S a lot to make backups. Make that Command + S.

For details about Virtual PC and Windows, visit the Apple Store Web site at Apple.com and search for Virtual PC 6.1.
Appreciate this type of reporting? Why not sign-up for the daily JWR update. It's free. Just click here.
James Coates is a columnist for the Chicago Tribune. Let us know what you think of this column by clicking here.

10/16/03:Zap passwords for surefire cure of forgetfulness; updating-software hell; extorted by messenger service goons 10/09/03: Low-cost PC a sum of its universal parts; cursor disappears when surfing 'Net
10/07/03: Device let you bypass scanner to convert slides; messages from Microsoft that aren't; how do I get rid of the non-stop stream of annoying pop-up ads?
09/30/03: 2-step solution for controlling auto-correction; protecting network from viruses and worms and now unable to print; made the mistake of not using the standard Uninstall program for Lotus Notes and not sure what can be deleted
09/22/03: Firewall need not as pressing for dial-up users; yanking spyware-planting home-page-stealing varmints; you know if a souped-up laptop is a must
09/22/03: Turn for help to find firewall in Windows XP; "A Runtime Error has occurred. Do you wish to debug?" — huh?; Virtual Bouncer
09/18/03: Missing features vex preinstalled software users; web browser still comes up with homepage from previous 'Net provider; getting rid of latest
09/15/03: AOL lets users block pop-ups, Google tool free; using audio CDs to to make a photo slide show; removed spyware program and toolbar in Outlook Express 6 disappeared
09/11/03: Point and click to delete pesky duplicate e-mail; printing directories from the Microsoft Explorer
09/08/03: Beastly size of 'swap thing' file shrinks, not dies; Is there a directory or list that rates 'Net services?; getting Hotmail to work in Microsoft Outlook 2000
09/04/03: Worms derail laptop talk, spur advice on minimizing damage
09/02/03: PrismIQ pumps Net music to stereo system; "Iexplore has caused an error in USER.EXE. Iexplore will now close down." — why?
08/27/03: Simple click cleans desktop of icon clutter; getting rid of program 'junk' and saving space
08/25/03: PCAnywhere, broadband can work together; site continues to write into my Favorites subfolder located in the c:¼documents and settings¼user directory; recurring problem with editing and saving Word documents both when using my computer running Windows 98 and another computer running XP Home Edition
08/14/03: PC monitoring of a home easy but not cheap; best of the bunch for PDA/cellphones
08/12/03: Balky AOL 8.0 easily replaced by past version; deleting selected Web site addresses in the drop-down list; clicking on e-mail hyperlink message when using Outlook Express and Internet Explorer, has to minimize the Outlook Express window in order to view the site
08/06/03: When assistant is away, Acrobat puts files in play; getting PowerPoint to play complete song through the presentation without the song starting over on each slide; downloading attachments on Hotmail gets Outlook Express error message
08/04/03: Best way to E-mail photo; firewall recommendation; removing all listing of files that have been created in Microsoft's Word program; stopping annoying Windows 98 dialogue box appears asking to Enter Network Password
07/31/03: Check with IT, then cancel dial mode to use DSL; converting text to audio?; easy to get non-conventional alphabets to display in e-mail and Web sites
07/29/03: Display quality may suffer with Web accelerator; typing symbols not on keyboard; programs were not uninstalled correctly, now what?
07/23/03: How to add the Mail Merge command to the Word toolbar; how to save as a Word doc; company that offers a file/folders print program?
07/17/03: Pay off the spam mongers?; converting casually recorded speech on analog audiotapes to computer text; more on homepage hijackings (browsers)
07/15/03: E-mailed spreadsheets are being received with formulas changed and different figures; two computers with router --- way to print from one that does not have any printers connected to it
07/10/03: Washing laptop; security for your PC — don't be had; needing an AirCard to surf
07/07/03: Don't spend like a pro to convert audio to CDs; "browser hijackings"; automatically checking a CD
07/02/03: Saving time on distribution lists; he changed the color of the fonts in just that one spreadsheet file; not enough space on 'c' drive, lots on 'd'
06/25/03: How to get rid of porn spam; Windows XP dictionary?; Windows ME system can no longer find the Internet with Windows applications
06/25/03: NT flashes "at least one service/driver failed during system startup"; automatically converting .doc and .xls files to .dat; transfers to XP not as vexing as they may seem
06/19/03: Can't open Zip files; RealPlayer won't play .avi files; step-by-step process to "burn" digital images
06/18/03: Restore missing Word task bars in a normal way; computer was zapped, how to fix it; spell check won't upgrade
© 2003, Chicago Tribune; Distributed by Knight Ridder/Tribune Information Services