Jewish World Review Oct. 16, 2003 / 20 Tishrei, 5764

Zap passwords for surefire cure of forgetfulness; updating-software hell; extorted by messenger service goons
By James Coates
http://www.NewsAndOpinion.com | (KRT) Q. I registered with my credit card company so I could view my transactions online, but I typed in the wrong password and checked the "remember my password" box. Now when I try to get to the credit card information, it is grayed out, and the Web site rejects me.

The help desk tells me they only accept passwords that are typed in physically while a customer is logging on, and I can't do that because the password entry box is grayed out. The help-desk people cannot tell me how to cancel this "automatic Windows," however they say once I find it somewhere in my PC, it can be canceled. So what am I looking for and where do I find it?

Warren McCullough, Columbus, OH

A. I can only wonder why the financial institution, which you don't name, didn't have somebody tell you that there is a command to clear all of these stored passwords for admission to Web sites built into the Microsoft Internet Explorer software you are using to access that account.

It's part of a dual command set that also shuts off the auto-completion feature, where past Web sites and search terms and other data used repeatedly get learned and then typed automatically when you start entering letters.

But the main focus for you, Mr. M., is the Clear Passwords feature listed alongside.

To get these tools, click on the Tools item in the Internet Explorer display and then pick Content and AutoComplete. Click Advanced and you'll find the Clear Passwords button that will eliminate the bad data and let you enter fresh information.

You don't need me to tell you this after all of that frustration, but be sure you type in the password correctly and keep away from that "remember password" click box as though it were a box full of scorpions.

Q. This may take some of your valuable time, so I apologize. Here goes: I bought a Gateway 450 laptop model that came with 6 months' service from Microsoft's MSN and America Online. I opted for AOL 7.0, which was the latest version then. I upgraded to 8.0 and liked that. But then I got this big rush to upgrade to version 9.0. They said it would take only a few minutes with broadband and not more than 3 hours with a telephone modem, which I have. I started the download at 2:30 one Sunday afternoon, and it wasn't done until 9:45 p.m. that night.

When I installed AOL 9.0 the trouble started. Now I find that my 8.0 is no longer an 8.0 version, it's a 9.0. And the 7.0 version also is a 9.0.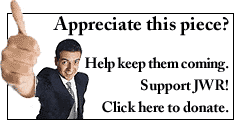 I was unhappy about this, so I started to remove the two earlier programs, while I kept the new 9.0. Therein my problems began. When I acquired an upgrade to my Print Shop software, I needed to uninstall the old version. But every time I try to remove Print Shop, I get a message called "InstallShield Wizard" that prevents anything from being loaded.

I got the same message from AOL when I got rid of 8.0 and 7.0, so I suspect that is the problem. So now I have no Internet connection because AOL is corrupted, and I can't use Print Shop. So I am writing this with Word and printing out the letter. If you have any method, no matter how bizarre, I'm willing to try it. I dare not destroy this machine because it is not paid for.

A. Let me offer some good news and then a potential fix. Let's start with the comforting fact that Gateway's laptops come with system restore CDs that will save the day for you even if you have gummed up that computer's software settings big time.

Check the stuff that came in the box with the laptop, and you will find a red CD to start the restore process and a blue CD to finish the job. You then will have the computer just as it came out of the box. But before doing anything, you absolutely need to back up all of the data that you created using software applications or downloaded from the Internet. Your AOL data for the address book and other settings are saved on the company's computers, so it will be waiting for you afterward.

Now, as to a potential fix: The problem you are encountering with those InstallShield error boxes gets caused when people attempt to delete software registered on Windows computers by doing stuff like dragging folders to the recycle bin or just deleting likely looking files. Your earlier efforts to fix things caused the problem. Now, when you try to do a proper deletion, the software detects the missing portions you removed and issues those warnings but halts any deletions out of an overabundance of caution.

The fix is to reinstall the software to write over existing code and replace missing stuff. Once the monster is reinstalled, you can click on Start/Control Panel/Add and Remove Programs and get rid of the offending software without getting those error messages. A disc with AOL 7.0 should have come with your computer, so you can do the reinstall and then delete AOL and try the Microsoft Network. Or you can either keep using AOL 7.0 or do the upgrade again.

Either way, reinstall Print Shop and see if that doesn't fix the other glitch. If not, dive for those CD recovery discs.

Q. For the last few months when I'm connected to the Internet, my computer is assailed by something called the "messenger service" that pops up. My computer becomes paralyzed until I remove the messenger-service signboard. I use the F4 key to remove it or right-click on the blue band at the top and then pick Close. I added the Google toolbar to stop pop-ups, but it didn't stop these other pop-up annoyances.

A lot of these messenger-service signboards offer software to protect a computer against the very same messenger-service signboards popping up. That's like paying ransom to a kidnapper. Can you suggest any other way I can permanently "kill the messenger?"

Mark Baskin, Northfield

A. I've answered this question before Mr. B., but still the notes like yours keep pouring in, and the messenger service goons just keep on extorting Web users with those pitches like a doctor who breaks your arm and then offers to set it for a fee. This is by far the most frequently asked question this column received in the past couple of weeks.

The messenger service is a part of Windows XP designed to let network administrators contact people at different workstations and is not the same thing as the instant-messaging tool for live chat over the Microsoft Network that they resemble.

The eradication drill is simple. Just click on Start and then pick Run and type in services.mcs. This brings up a tool listing dozens of these services built in to the operating system, including the messenger one. Just scroll down to it, give it a highlight and click the Stop command in the box you will find in the pane to the left.

Let me add that this nasty ploy continues to be exploited by a very large number of outfits that will continue to use it until the word gets out about how to shut down this outrageous hole that Microsoft's engineers managed to bumble into the operating system on every new PC sold on the planet. Until the messenger service is removed by Microsoft, it is certain that the lucrative abuses will continue as these hustlers make big bucks foisting Internet users with ads telling them how to stop such ads.

It's worth adding that the recent attacks known as the Blaster worm exploited another of these services that tend to leave users naked to their enemies. That one is called the remote procedure call, or RPC, service.
Appreciate this type of reporting? Why not sign-up for the daily JWR update. It's free. Just click here.
James Coates is a columnist for the Chicago Tribune. Let us know what you think of this column by clicking here.

10/09/03:Low-cost PC a sum of its universal parts; cursor disappears when surfing 'Net
10/07/03: Device let you bypass scanner to convert slides; messages from Microsoft that aren't; how do I get rid of the non-stop stream of annoying pop-up ads?
09/30/03: 2-step solution for controlling auto-correction; protecting network from viruses and worms and now unable to print; made the mistake of not using the standard Uninstall program for Lotus Notes and not sure what can be deleted
09/22/03: Firewall need not as pressing for dial-up users; yanking spyware-planting home-page-stealing varmints; you know if a souped-up laptop is a must
09/22/03: Turn for help to find firewall in Windows XP; "A Runtime Error has occurred. Do you wish to debug?" — huh?; Virtual Bouncer
09/18/03: Missing features vex preinstalled software users; web browser still comes up with homepage from previous 'Net provider; getting rid of latest
09/15/03: AOL lets users block pop-ups, Google tool free; using audio CDs to to make a photo slide show; removed spyware program and toolbar in Outlook Express 6 disappeared
09/11/03: Point and click to delete pesky duplicate e-mail; printing directories from the Microsoft Explorer
09/08/03: Beastly size of 'swap thing' file shrinks, not dies; Is there a directory or list that rates 'Net services?; getting Hotmail to work in Microsoft Outlook 2000
09/04/03: Worms derail laptop talk, spur advice on minimizing damage
09/02/03: PrismIQ pumps Net music to stereo system; "Iexplore has caused an error in USER.EXE. Iexplore will now close down." — why?
08/27/03: Simple click cleans desktop of icon clutter; getting rid of program 'junk' and saving space
08/25/03: PCAnywhere, broadband can work together; site continues to write into my Favorites subfolder located in the c:¼documents and settings¼user directory; recurring problem with editing and saving Word documents both when using my computer running Windows 98 and another computer running XP Home Edition
08/14/03: PC monitoring of a home easy but not cheap; best of the bunch for PDA/cellphones
08/12/03: Balky AOL 8.0 easily replaced by past version; deleting selected Web site addresses in the drop-down list; clicking on e-mail hyperlink message when using Outlook Express and Internet Explorer, has to minimize the Outlook Express window in order to view the site
08/06/03: When assistant is away, Acrobat puts files in play; getting PowerPoint to play complete song through the presentation without the song starting over on each slide; downloading attachments on Hotmail gets Outlook Express error message
08/04/03: Best way to E-mail photo; firewall recommendation; removing all listing of files that have been created in Microsoft's Word program; stopping annoying Windows 98 dialogue box appears asking to Enter Network Password
07/31/03: Check with IT, then cancel dial mode to use DSL; converting text to audio?; easy to get non-conventional alphabets to display in e-mail and Web sites
07/29/03: Display quality may suffer with Web accelerator; typing symbols not on keyboard; programs were not uninstalled correctly, now what?
07/23/03: How to add the Mail Merge command to the Word toolbar; how to save as a Word doc; company that offers a file/folders print program?
07/17/03: Pay off the spam mongers?; converting casually recorded speech on analog audiotapes to computer text; more on homepage hijackings (browsers)
07/15/03: E-mailed spreadsheets are being received with formulas changed and different figures; two computers with router --- way to print from one that does not have any printers connected to it
07/10/03: Washing laptop; security for your PC — don't be had; needing an AirCard to surf
07/07/03: Don't spend like a pro to convert audio to CDs; "browser hijackings"; automatically checking a CD
07/02/03: Saving time on distribution lists; he changed the color of the fonts in just that one spreadsheet file; not enough space on 'c' drive, lots on 'd'
06/25/03: How to get rid of porn spam; Windows XP dictionary?; Windows ME system can no longer find the Internet with Windows applications
06/25/03: NT flashes "at least one service/driver failed during system startup"; automatically converting .doc and .xls files to .dat; transfers to XP not as vexing as they may seem
06/19/03: Can't open Zip files; RealPlayer won't play .avi files; step-by-step process to "burn" digital images
06/18/03: Restore missing Word task bars in a normal way; computer was zapped, how to fix it; spell check won't upgrade
© 2003, Chicago Tribune; Distributed by Knight Ridder/Tribune Information Services