Jewish World Review Oct. 9, 2003 / 13 Tishrei, 5763

Low-cost PC a sum of its universal parts; cursor disappears when surfing 'Net
By James Coates
http://www.NewsAndOpinion.com | (KRT) Q. In a recent quick tip you mentioned the Medion brand computer. I have a Medion and like it very much. Before I purchased it, I tried to obtain some sort of rating.

Can you please give me your opinion regarding this brand of computer?

CherieBacon@yahoo.com.

A. Medion AG, based in Germany, serves as an exemplar for a bit of wisdom all computer shoppers should heed even if they don't buy one of Medion's inexpensive PCs or laptops.

Like your Aunt Mabel's Toll House chocolate chip cookies, what goes into her batch goes into those of everybody else who buys a bag of Toll House chips.

Whether they are from IBM, Dell, Gateway, eMachines or Hewlett Packard, personal computers are machines that get patched together with parts from a variety of vendors all over the planet. The core microprocessor comes from Intel or Advanced Micro Devices; the hard drive probably is built by Seagate Technology, Western Digital Corp. or Maxtor Corp.; the video card by ATI Technologies Inc., Matrox Electronic Systems or Nvidia Corp.; and memory chips come from Taiwan, Korea or elsewhere. Even the cases are made by a handful of contractors called OEMs, for original equipment manufacturers.

What you really buy when you get a Dell, Gateway or the others is the backing of the company that slapped its logo on the box. And therein lies Medion's genius--or maybe its madness. All the other companies I mentioned create a line of product models, assemble them, slap on warranties and branded software and then follow up older products with new members of the line. This requires the company to continually scour parts markets to get the best prices. Sometimes prices are high and profits drop. Sometimes prices drop and the margins sweeten for the PC-maker.

Medion, however, doesn't make continual product lines for a great many of its offerings. Instead the company waits until prices for the components get to the bottom, then rushes out to snap up enough to create a batch of computers. They then put them on pallets and ship them to sellers like Best Buy, Costco and the Aldi chain of discount food stores. Finally, the assembly lines shut down to await the next burst of bargains.

It is, in fact, called burst marketing.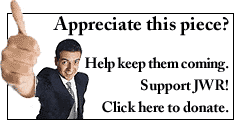 My experience with Medions has been great. The company does maintain a technical support staff for its past lines for a reasonable period, although like the others, the company tries to get the customer to do the work by using all kinds of online aid instead of direct access to a human.

It boils down to a somewhat difficult decision. Do you want the comfort of a long-entrenched company with tested product lines, or do you want to take a flier on Medion's burst tactics and hope for the best?

So far with Medion, it's been good.

Q. First let me say how surprising it is that so many people share the same software annoyances. Well, now it's my turn to ask for your help. Recently, the cursor has been disappearing while I, or a member of the family, browse the Internet. Any ideas as to how I can put a stop to this? I run Windows 98 and my Web browser is Internet Explorer 6. Your help will be greatly appreciated.

Ralph Morris, Reynoldsburg, Ohio

A. Speaking of a lot of people sharing a problem, I can tell you that there are a lot of possible reasons and fixes for this disappearing-cursor problem. Let's start with the possibility that the author of a Web page wrote the underlying HTML code to actually make the cursor disappear when it moves over certain parts of a page. Tapping the Control key, which makes the cursor appear, usually can thwart this.

Another possible issue is that your video card is making the cursor move so fast that you cannot see it. This can be dealt with by slowing down the speed that the cursor adopts when you move the mouse. It is fixed by making changes in the mouse control panel, which is reached in Windows 98 by clicking on Start and Settings and Control Panel.

If your mouse has fancy attributes, the control panel might be more complex than the basic one, but look for a tab called Motion. There will be a slider bar to slow down or speed up that rodent. Make it real slow and see if that's your fix.

Also on that same control panel is usually a check box that lets you order the mouse to leave a trail of gradually fading copies of the cursor as the it moves across the screen. This quite often will make a cursor visible when glitches stop the display of just a single icon.

Finally, if you have a conventional mouse with the small rubber ball on the bottom, it may be dust and lint causing the internal wiring to lose contact and thus lose the display. Removing the little cover over the ball and wiping the ball with a clean cloth and checking the contacts inside for lint can fix this.

Q. I have Windows XP Home Edition with an extra hard drive that had Windows 98 on it. I formatted the drive to use it as a backup. In doing so, it formatted as a FAT (file allocation table) drive. I tried to back up my C drive, and found that it would only back up about 3.9 gigabytes. I went back to reformat it using the more efficient New Technology File System.

Now I get a message that "Windows cannot format this drive. Quit any disk utilities or other programs that are using this drive, and make sure that no window is displaying the contents of the drive. Then try formatting again." I have tried to follow the instructions, but keep getting the same message.

Jim Politis @aol.com.

A. Hit Control + Alt + Delete on that XP machine and you'll get a box that shows a long line of applications and what are called processes that get activated each time the machine is switched on. These are modules that run in the background to do stuff like activate commands, watch the time, monitor system performance, and create the system tray where important software is displayed.

One or more of these modules or programs is keeping continual tabs on that jury-rigged hard drive you added. The format software will not permit erasing a drive while it is in use.

Most likely you can get around the problem by starting your computer in Safe Mode, a bare-bones version of the operating system with most background process and start-up applications not running. Then the format commands should work.

XP users can invoke Safe Mode by tapping the F8 key shortly after booting up. If you can't find the right timing to hit F8, you can put a floppy disk in its drive and wait for the computer to give an illegal disk message and stop booting. Then remove the floppy, hit Return and bang on F8.

If this doesn't work you probably should take it to an expert who can boot the computer up using a floppy disk called a system disk and then create the format you need using the complex Fdisk routines built into Microsoft DOS.
Appreciate this type of reporting? Why not sign-up for the daily JWR update. It's free. Just click here.
James Coates is a columnist for the Chicago Tribune. Let us know what you think of this column by clicking here.

10/07/03: Device let you bypass scanner to convert slides; messages from Microsoft that aren't; how do I get rid of the non-stop stream of annoying pop-up ads?
09/30/03: 2-step solution for controlling auto-correction; protecting network from viruses and worms and now unable to print; made the mistake of not using the standard Uninstall program for Lotus Notes and not sure what can be deleted
09/22/03: Firewall need not as pressing for dial-up users; yanking spyware-planting home-page-stealing varmints; you know if a souped-up laptop is a must
09/22/03: Turn for help to find firewall in Windows XP; "A Runtime Error has occurred. Do you wish to debug?" — huh?; Virtual Bouncer
09/18/03: Missing features vex preinstalled software users; web browser still comes up with homepage from previous 'Net provider; getting rid of latest
09/15/03: AOL lets users block pop-ups, Google tool free; using audio CDs to to make a photo slide show; removed spyware program and toolbar in Outlook Express 6 disappeared
09/11/03: Point and click to delete pesky duplicate e-mail; printing directories from the Microsoft Explorer
09/08/03: Beastly size of 'swap thing' file shrinks, not dies; Is there a directory or list that rates 'Net services?; getting Hotmail to work in Microsoft Outlook 2000
09/04/03: Worms derail laptop talk, spur advice on minimizing damage
09/02/03: PrismIQ pumps Net music to stereo system; "Iexplore has caused an error in USER.EXE. Iexplore will now close down." — why?
08/27/03: Simple click cleans desktop of icon clutter; getting rid of program 'junk' and saving space
08/25/03: PCAnywhere, broadband can work together; site continues to write into my Favorites subfolder located in the c:¼documents and settings¼user directory; recurring problem with editing and saving Word documents both when using my computer running Windows 98 and another computer running XP Home Edition
08/14/03: PC monitoring of a home easy but not cheap; best of the bunch for PDA/cellphones
08/12/03: Balky AOL 8.0 easily replaced by past version; deleting selected Web site addresses in the drop-down list; clicking on e-mail hyperlink message when using Outlook Express and Internet Explorer, has to minimize the Outlook Express window in order to view the site
08/06/03: When assistant is away, Acrobat puts files in play; getting PowerPoint to play complete song through the presentation without the song starting over on each slide; downloading attachments on Hotmail gets Outlook Express error message
08/04/03: Best way to E-mail photo; firewall recommendation; removing all listing of files that have been created in Microsoft's Word program; stopping annoying Windows 98 dialogue box appears asking to Enter Network Password
07/31/03: Check with IT, then cancel dial mode to use DSL; converting text to audio?; easy to get non-conventional alphabets to display in e-mail and Web sites
07/29/03: Display quality may suffer with Web accelerator; typing symbols not on keyboard; programs were not uninstalled correctly, now what?
07/23/03: How to add the Mail Merge command to the Word toolbar; how to save as a Word doc; company that offers a file/folders print program?
07/17/03: Pay off the spam mongers?; converting casually recorded speech on analog audiotapes to computer text; more on homepage hijackings (browsers)
07/15/03: E-mailed spreadsheets are being received with formulas changed and different figures; two computers with router --- way to print from one that does not have any printers connected to it
07/10/03: Washing laptop; security for your PC — don't be had; needing an AirCard to surf
07/07/03: Don't spend like a pro to convert audio to CDs; "browser hijackings"; automatically checking a CD
07/02/03: Saving time on distribution lists; he changed the color of the fonts in just that one spreadsheet file; not enough space on 'c' drive, lots on 'd'
06/25/03: How to get rid of porn spam; Windows XP dictionary?; Windows ME system can no longer find the Internet with Windows applications
06/25/03: NT flashes "at least one service/driver failed during system startup"; automatically converting .doc and .xls files to .dat; transfers to XP not as vexing as they may seem
06/19/03: Can't open Zip files; RealPlayer won't play .avi files; step-by-step process to "burn" digital images
06/18/03: Restore missing Word task bars in a normal way; computer was zapped, how to fix it; spell check won't upgrade
© 2003, Chicago Tribune; Distributed by Knight Ridder/Tribune Information Services